Aces Wild 1927 University of Detroit Student Opera Musical Comedy
While the Archives floor is undergoing renovation, I will be running some past blogs.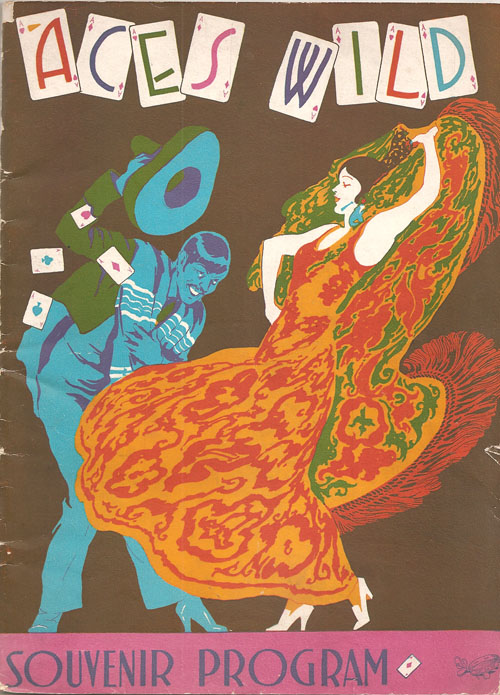 In an alphabetical browse through the theatre files of the University of Detroit, the first file that shows up is "Aces Wild". It was the second production by the Student Union Opera group and with the established success of theatrical director of London and New York, John Harwood and musical dance director Max Scheck, there was no doubt that it would be a critical success.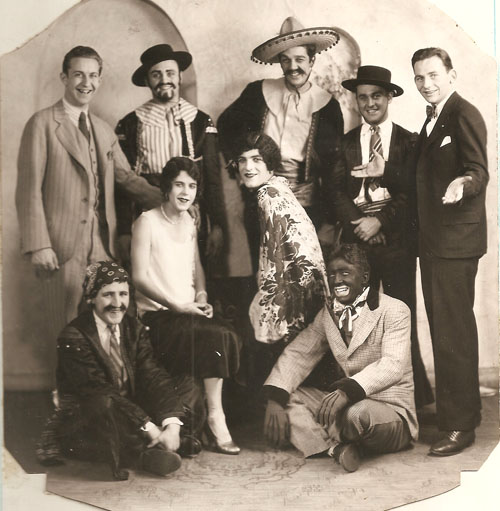 James S.. Pooler, a student in the College of Arts and Sciences wrote the book for the program. The plot as described in the Varsity News, November 9, 1927: "The musical comedy draws its name from the town of Aces Wild just across the Rio Grande in Mexico. A theatrical producer who has just left Broadway opens a resort in this town and to furnish the excitement necessary to draw trade to his establishment he stages a revolution every noon for his patrons. He hires two groups of bandits and they engage in bloody feuds each day with blank cartridges. Real bandits arriving on the scene complicate matters. Intrigue over Aztec jewels and the discovery of oil on a nearby ranch finally brings the play to a happy ending with an abundance of snappy music and dancing along the line."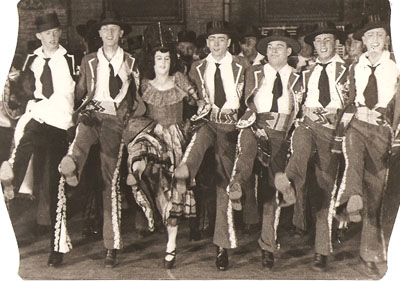 Even though women had been enrolled at the university since 1918, all the female roles in the musical were played by male students! I suspect it was more a traditional rule and not for lack women trying out for the roles. Not too sure the audience was aware of the all male chorus line. A writer of the Varsity News overheard one young lady say to her escort between acts: "I'm beginning to believe that some of the those chorus girls are boys."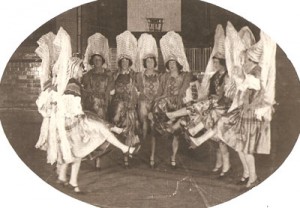 Check out these high stepping "ladies" for yourself! Maybe its hard to tell from if you are in the back rows.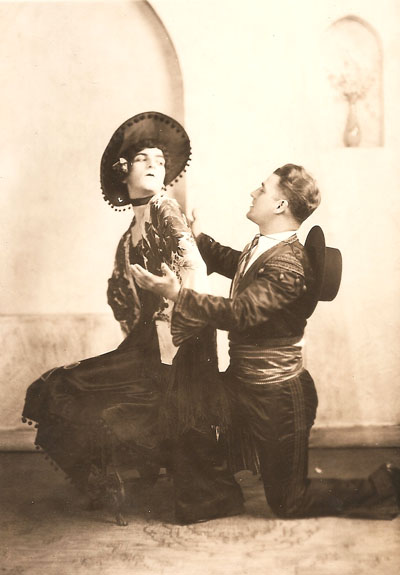 By all indications, the show was a resounding success. About 20,000 persons attended the nineteen performances over the two week run at the Shubert-Lafayette theater. The critics of the Detroit newspapers rated it as the best collegiate production of the year.
Permalink
Last updated 11/07/2019 by P. Higo
What's related