L. Brooks Patterson, Class of '61, Law '67
Most people in Michigan knew L. Brooks Patterson when he was serving as Prosecutor (4 terms) or Oakland County Executive (7 terms). Love him or hate him, he was a major political force in southeastern Michigan. Most of the articles about him upon his passing in the local paper will note his work while he was in office. But here, I will bring out the lesser known part of his life as a student at the University of Detroit, now known as The University of Detroit Mercy.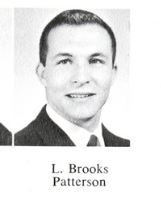 As an undergraduate, he did some work on the Varsity News as a reporter, he was a member of the fraternity Phi Sigma Kappa and he was appointed as Head of the new Student Directory in 1959.

Brooks' degree was in English and what has not been written in the newspaper on his death, he was also a poet. Here is an article that appeared in a student publication in 1960: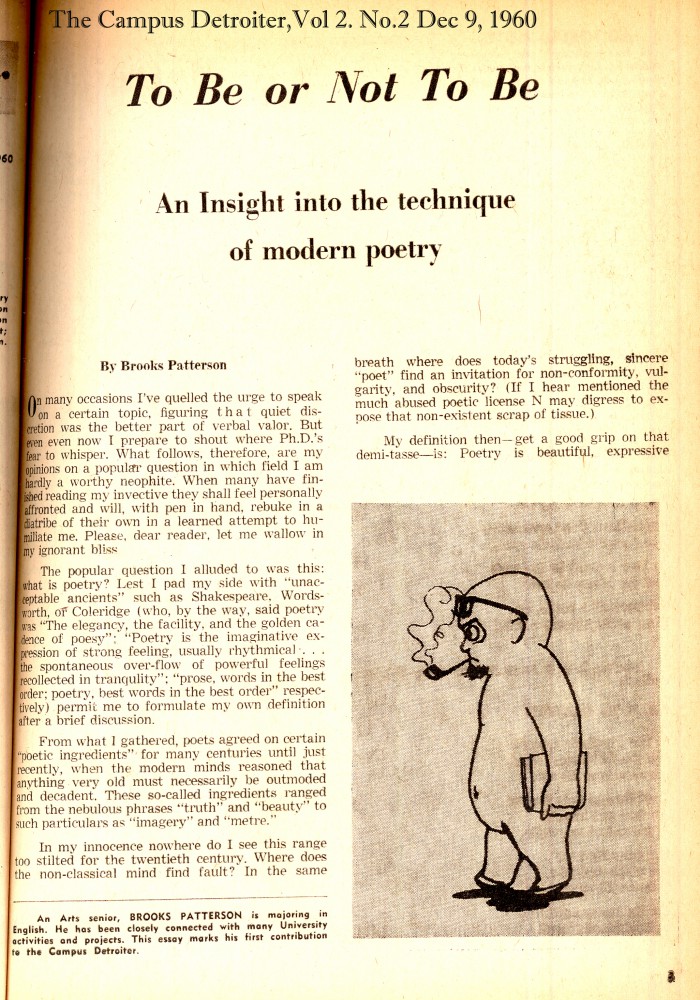 His writing skills must of come in handy as he continued his education with the University of Detroit Law School where he was on the staff for the University of Detroit Law Review.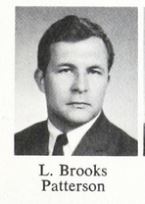 Each year, Detroit Mercy Law chooses an alumnus to honor as someone who has excelled in their profession, demonstrated outstanding leadership in work and devoted themselves in service to the larger community. Detroit Mercy Alumni Achievement Spirit Award recipients reflect the University's mission of excellence and service and bring pride to their alma mater. In 2005, L Brooks Patterson was given the Law Alumni Achievement Spirit Award.
Permalink
Last updated 08/08/2019 by P. Higo
What's related