"Hello Stranger" 1930 Student Union Opera
"Hello Stranger" was a 1930 production of the University of Detroit's operatic endeavor for the 1930 season. It was a story of aspiring immigrants from all the colorful countries of Europe. Gala opening was held Easter Sunday, April 20th, at the Shubert Lafayette Theatre. It was acclaimed by the Varsity Press an "Unprecedented Hit"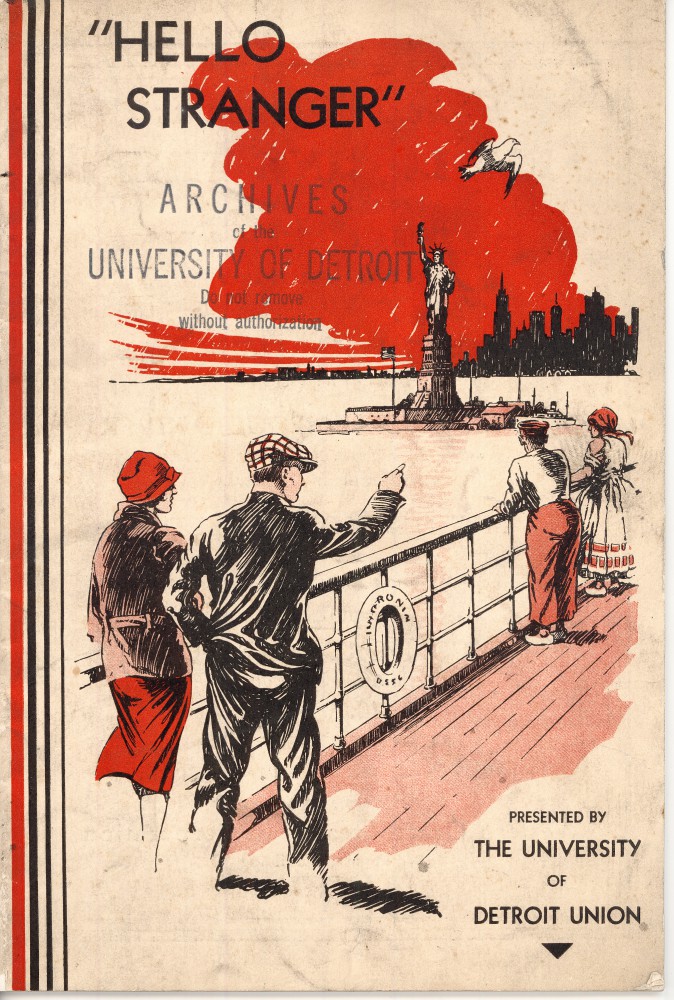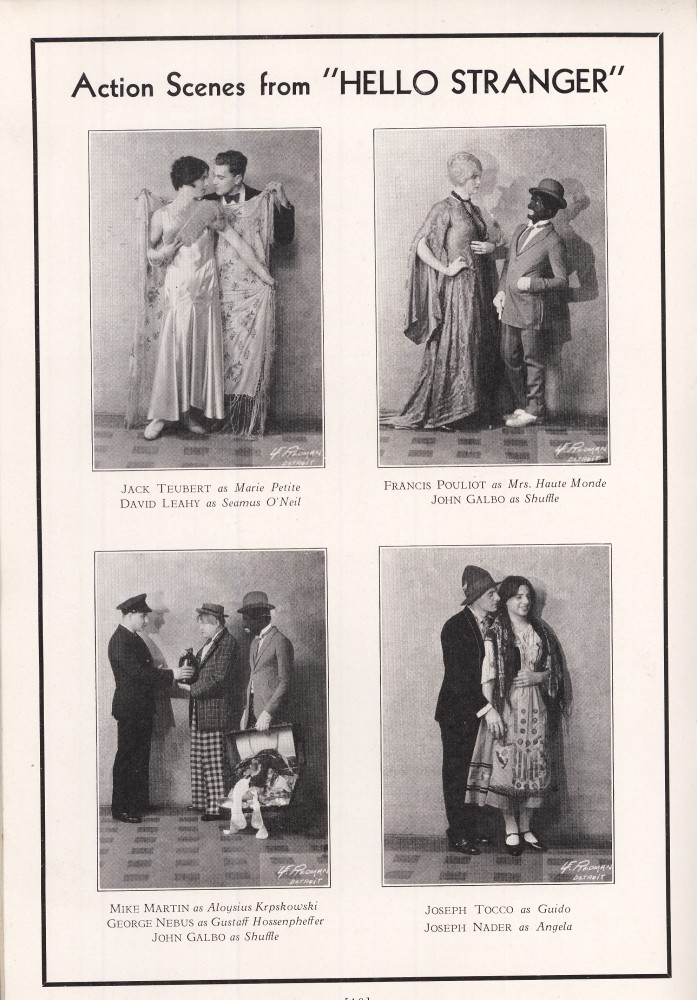 In those days, all the performers were male, even the female roles were played by men. That probably made for a lot of teasing during rehearsals! If you want to read the story line, it is detailed in the Varsity News, April 30, 1930 issue. It involves a contest as who among the immigrants is the furthest ahead in one year- a prize of $5,000 is offered! During the conversation a rich lady's valuable necklace is stolen. As reported in the paper "Excitement reins and the plot thickens."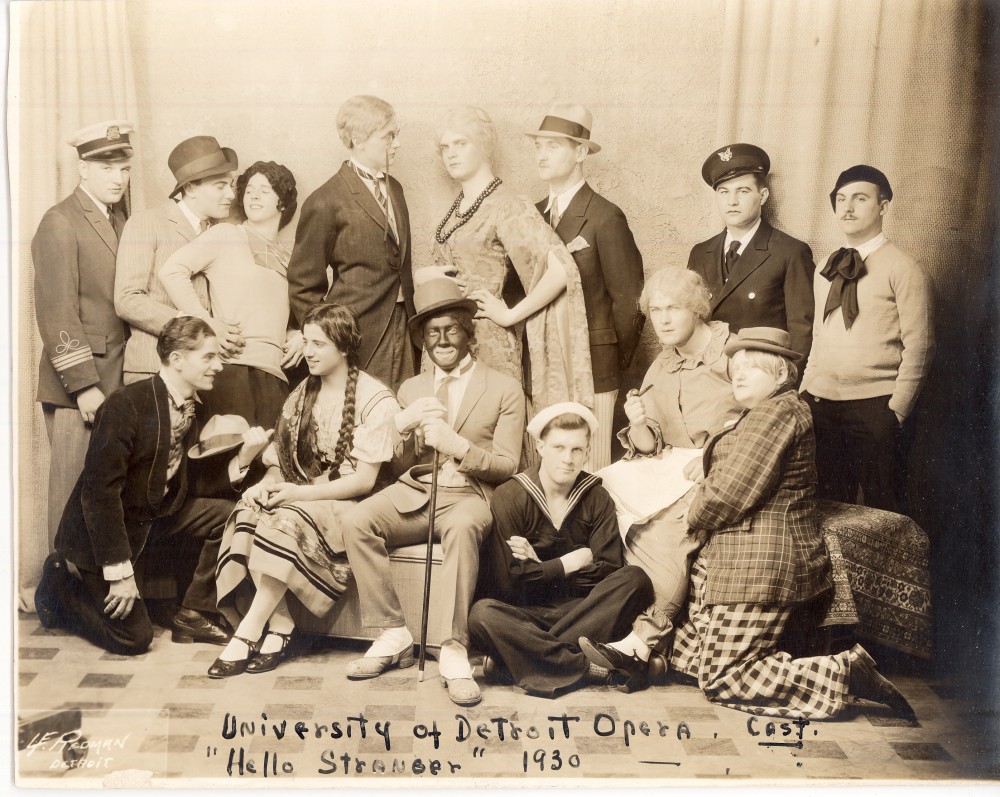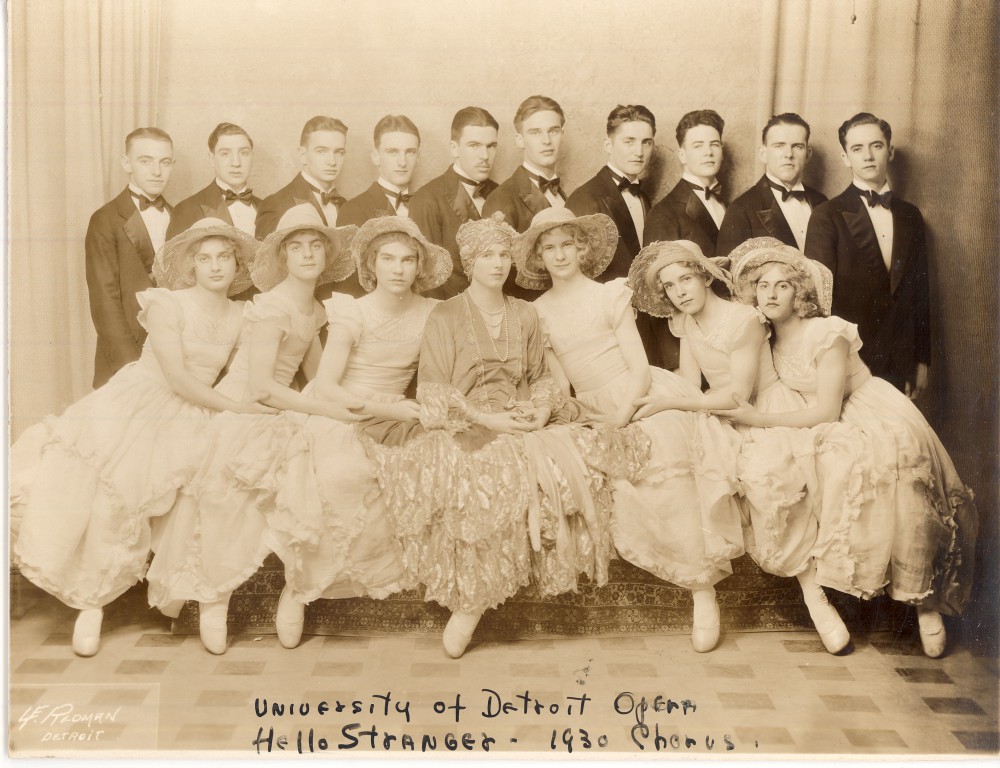 Permalink
Last updated 10/11/2018 by P. Higo
What's related