A Piece of the Moon at the Library
It was 50 years ago, July 20, 1969, that Neil Armstrong, became the first man to set foot on the moon. It took a few years later, but the University of Detroit Library was able to exhibit a piece of a moon rock that was brought back from the Apollo 11 mission in 1973.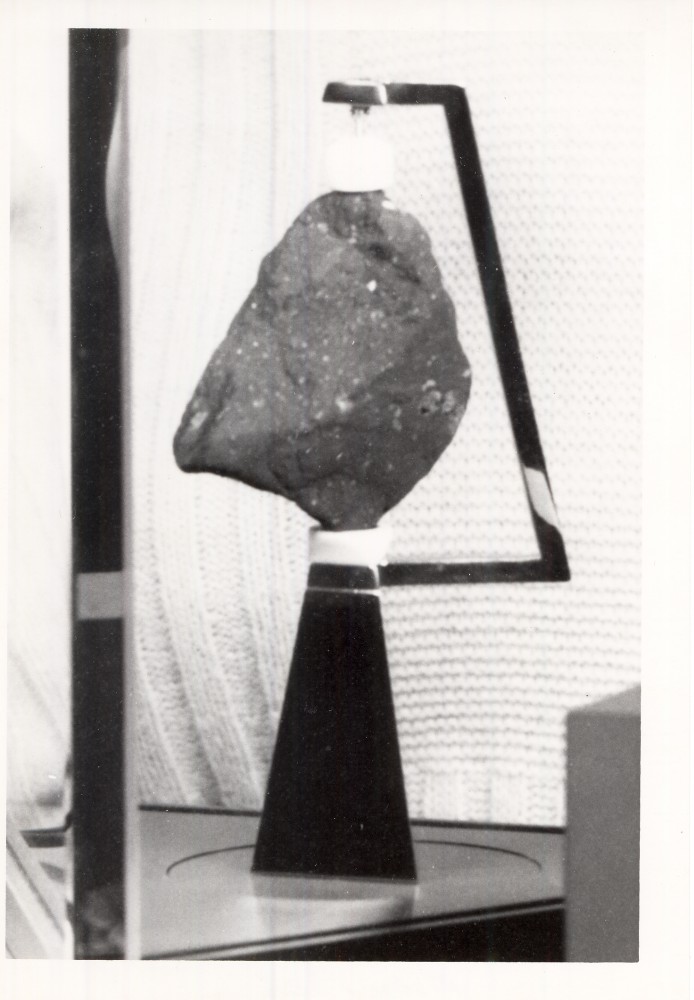 From the news release: "U. of D. obtained the loan of the moon rock from the National Aeronautic and Space Administration (NASA) through its own efforts, and those of the Michigan 500th Copernicus Anniversary Committee of the Polish-American Congress and the Affiliate Council of Engineering Society of Detroit." It was on display from Feb. 24th to March 3rd. Uniformed cadets from the U. of D. Army and Air Force ROTC units were present to answer questions from the public.
On the sample rock on display: "The sample weighs about 4 ounces, and is part of the 26-ounce rock that was brought back on the Apollo 11 flight. The rock is flat, and shows meteorite pits on one side only, indicating it had lain in this postion for many years. By comparing the number and size distribution of the pits with those of the meteorite population, we estimate the rock was formed about 100,000,000 years ago."
And for anyone who is interested in its composition: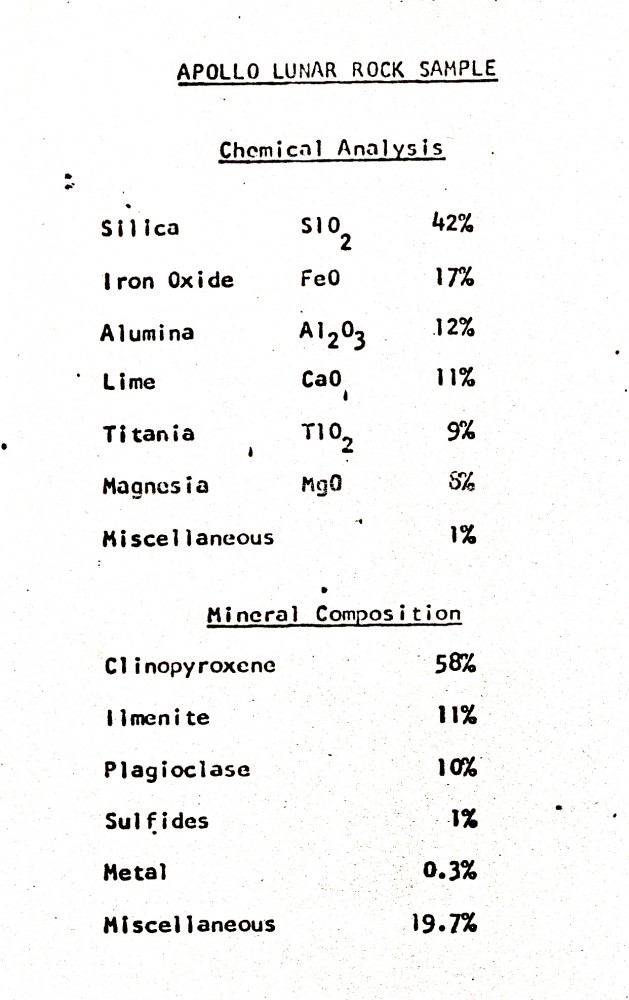 You will probably have to contact someone at NASA or someone that did a study of the moon rocks to find out what the "Miscellaneous" material is in the sample.
Permalink
Last updated 05/29/2019 by P. Higo
What's related