A Train Connection at the University of Detroit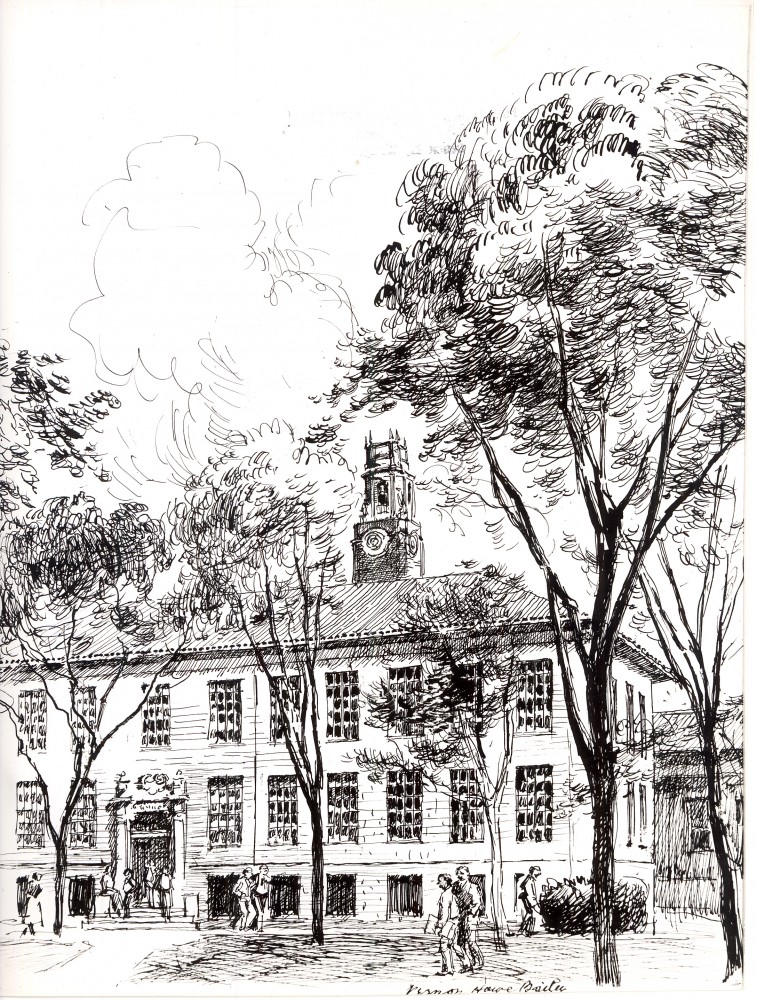 With the recent announcement of Ford Motor Company acquiring the historic Michigan Central Train station, in browsing the files in archives, I happen to come across a menu featuring the University of Detroit for a train route between Detroit and New York in 1949.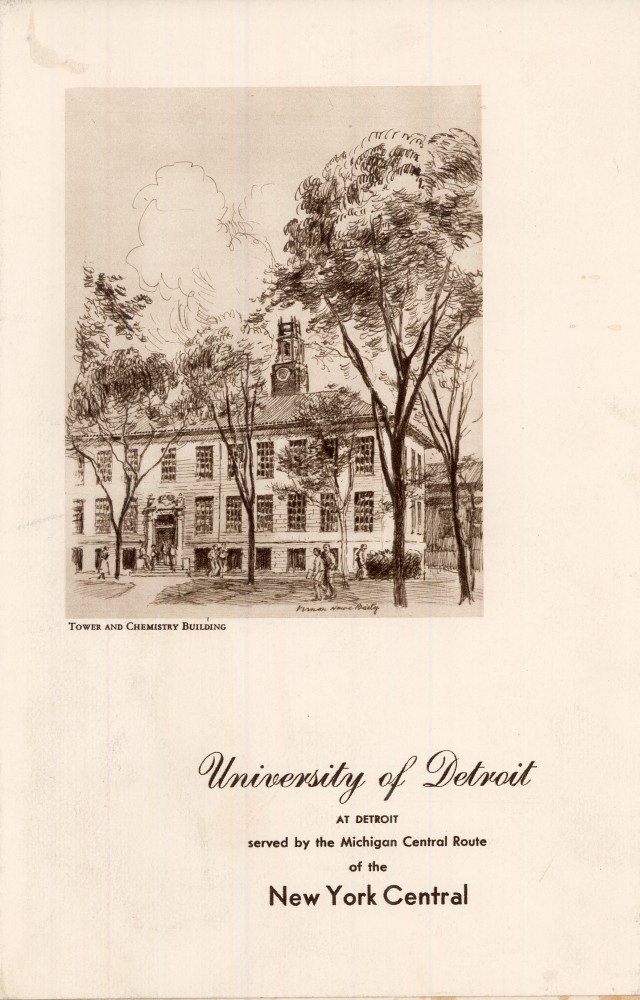 The artist sketch by Norman Howe Bailey is on the front of the menu. Check out the 1949 prices on the dining car menu.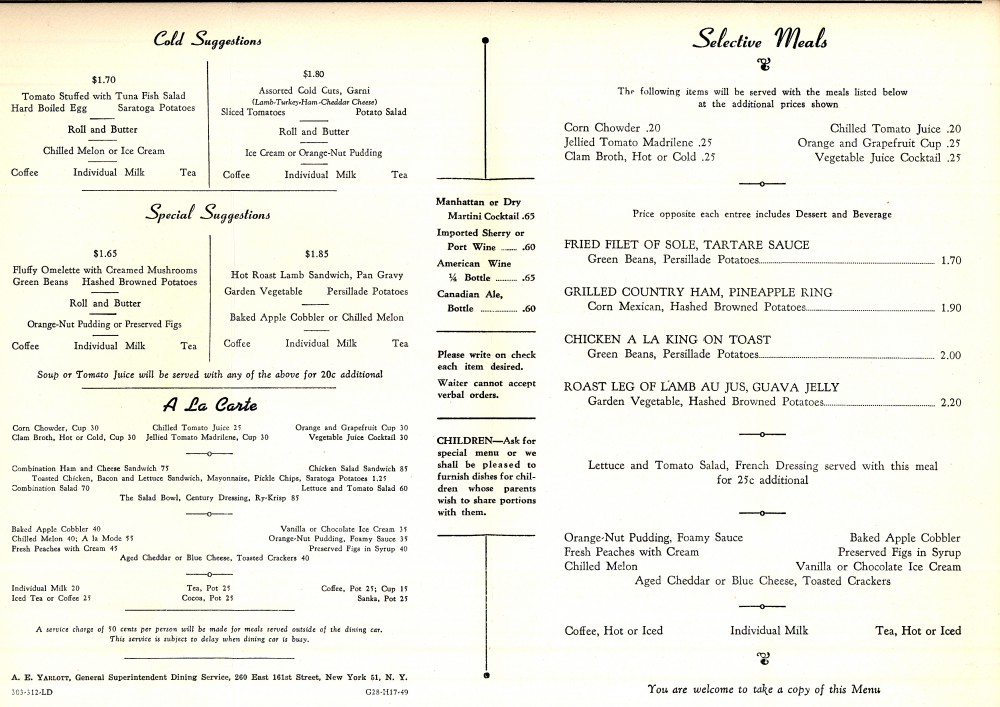 The back of the menu gave a brief description of the university along with a brief history of the Michigan Central Train Route. The University was founded one year before there was a train route with the New York Central System!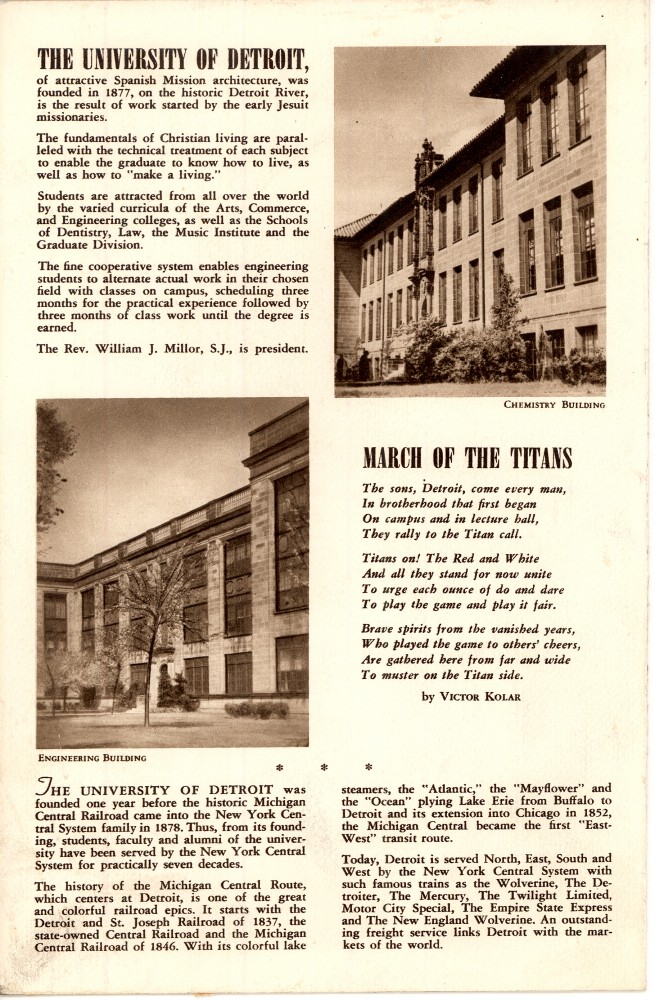 There won't be any trains running out of Ford's new building, but it should put the city of Detroit on the right track for a brighter future!
Permalink
Last updated 06/20/2018 by P. Higo
What's related