Manuscribblers to Writers Club to Creative Writing Collective
The University has a number of ways for students to express their creative writing skills. In 1945 a club called "Manuscribblers" was started for students. The club offered mutal criticism of manuscripts, current market tips and a marketing agency for stories of merit.The club only required an interest in fiction and fiction writing for admission. For a few years they held a contest for a Gold Cup trophy. In 1949, Liberty Magazine agreed to act as judge for the Manuscribblers Gold Cup Fiction Contest. The Gold Cup was awarded for the winning story; other prizes included professional manuscript criticisms, and two sets of seven booklets on types of fiction writing. I found a few pictures in the file of the Gold Cup to be awarded, but no dates. I am guessing the picture with the bigger Gold Cup might be the one that was judged by Liberty Magazine? In the other two pictures, that cup seems so much smaller by comparison!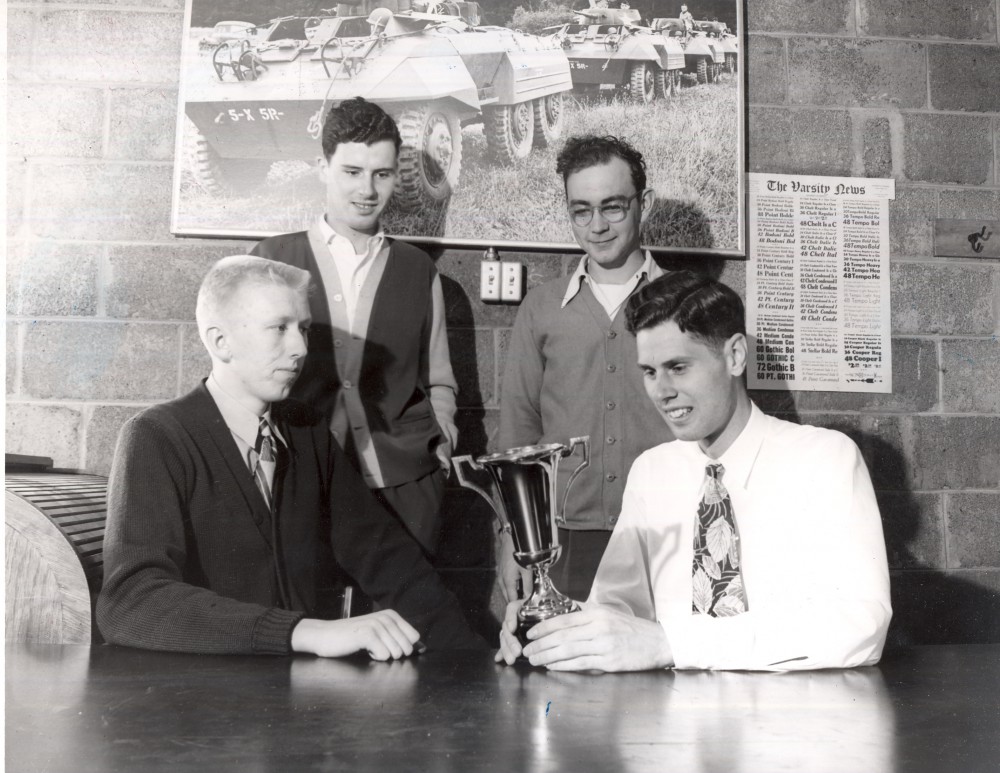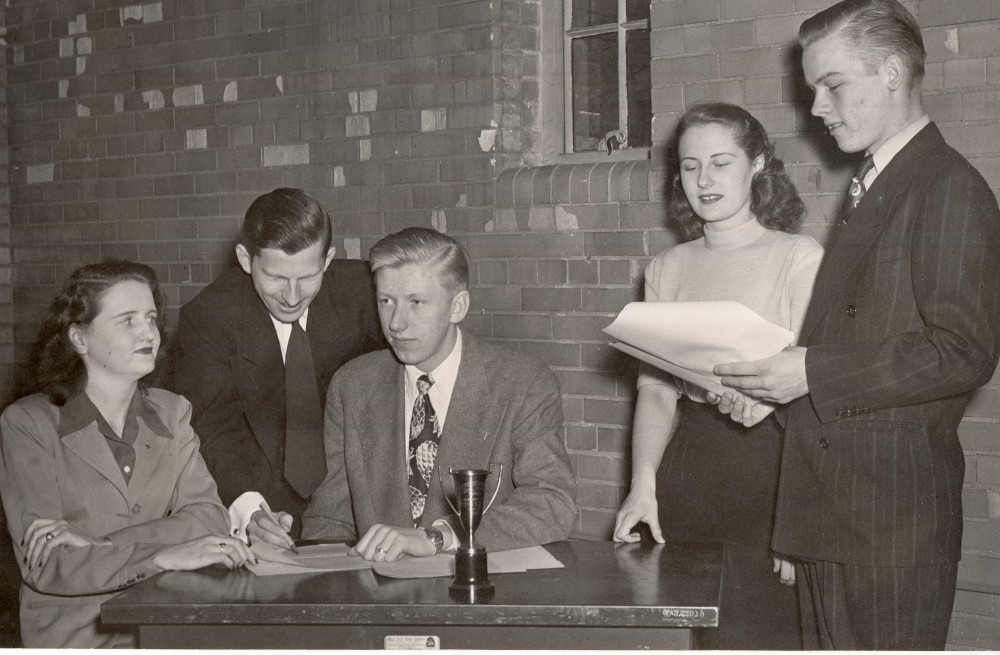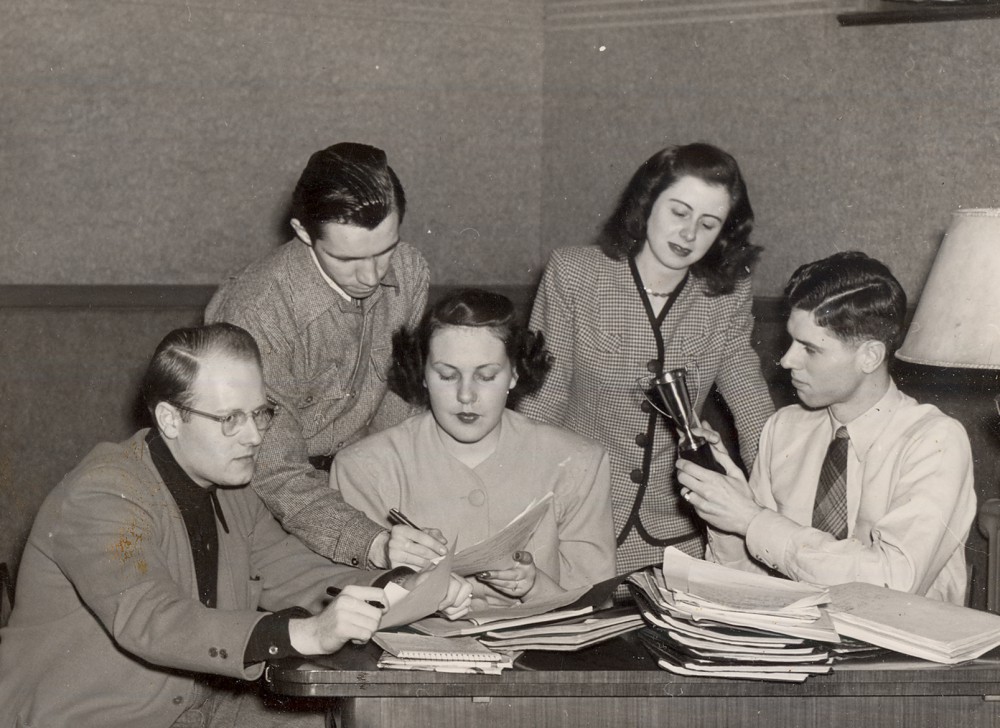 In 1950, the club changed it name to Writers Club. The name was changed to increase student interest in the club. Not sure how long after the name change that such a club continued. There is nothing more in the files and evidence of its continued existence only goes through 1953 as an organization in the Tower yearbooks.
There is, however, a more recent organization of a club-like gathering for individuals interested in discussing their creative writing interests. There is now a group called the Creative Writing Collective. The group is open to all Detroit Mercy students, faculty, alumni and staff. They meet once a month to eat, brainstorm, share creative writing ideas and spend time writing and talking about their work.
Permalink
Last updated 01/28/2019 by P. Higo
What's related