ROTC-Air Force, Angel Flight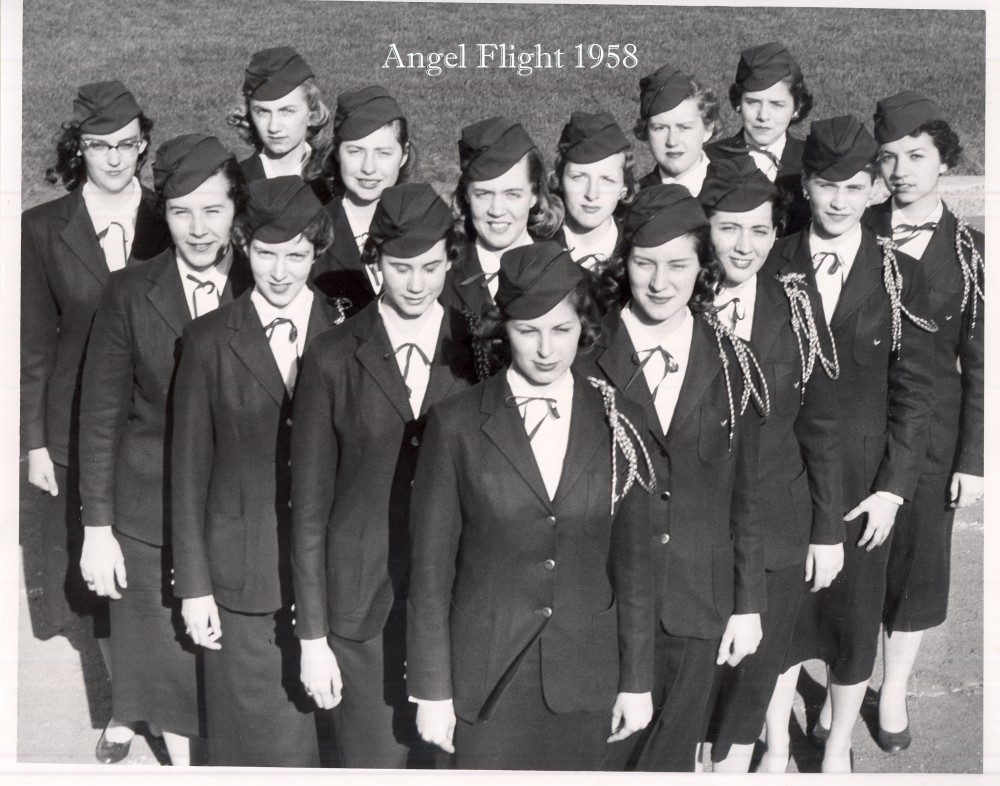 Back in the late 1950's to '70's there was an auxillary group of women with the ROTC Air Force division called Angel Flight. The university's group was one of over 100 Flights on campuses of leading universities and colleges which offered an ROTC (Reserve Officer Training Corp) program. Angel Flight's purpose was to promote the aims of the U.S. Air force, the Air Force ROTC program and the Arnold Air Society.
A little bit of history: The Arnold Air Society began shortly after World War II by General Henry "Hap" Arnold. In 1947 a group of interested Air Force ROTC cadets formed an honorary society to help train future Air Force leaders. Angel Flight was the feminine auxiliary to the Arnold Air Society. It was founded in 1952. In 1958 the U-D Angel Flight was recognized by the university.
Some of the activities of the coeds in Angle Flight: act as hosteses at teas attended by visiting military and civilian dignitaries, conduct tours on campus and nearby Air Force bases, help plan and sponsor military balls, and give talks to college women who are interested in military life. The university also had a drill team that performed during sporting events to draw attention to the Air Force. In one report, the presence of the Angels at the Freshmen Orientation "Organization Fair" was an asset in the number of freshmen who signed up for the Air Force ROTC rather than the Army ROTC.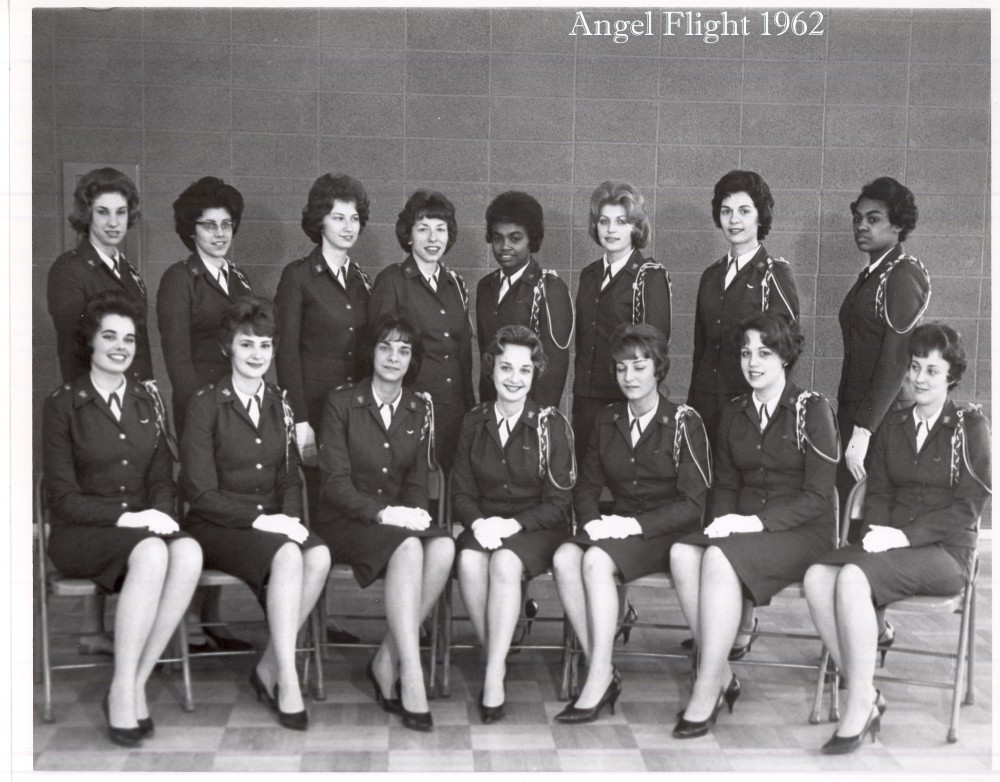 The Angels were NOT future Air Force officers, although some members did go on to join a military service. Given the current social standing of women, I doubt such an organization would 'fly' today. (Sorry, I couldn't help myself!)
Permalink
Last updated 03/27/2019 by P. Higo
What's related