Golfing at the University of Detroit Mercy
The University of Detroit Mercy is one of the partners of the Rocket Mortgage Classic, the first PGA Tour to be held in the City of Detroit at the nearby Detroit Golf Club. The McNichols campus will be used as the VIP and Volunteer Parking Location for the event held June 24-30, 2019.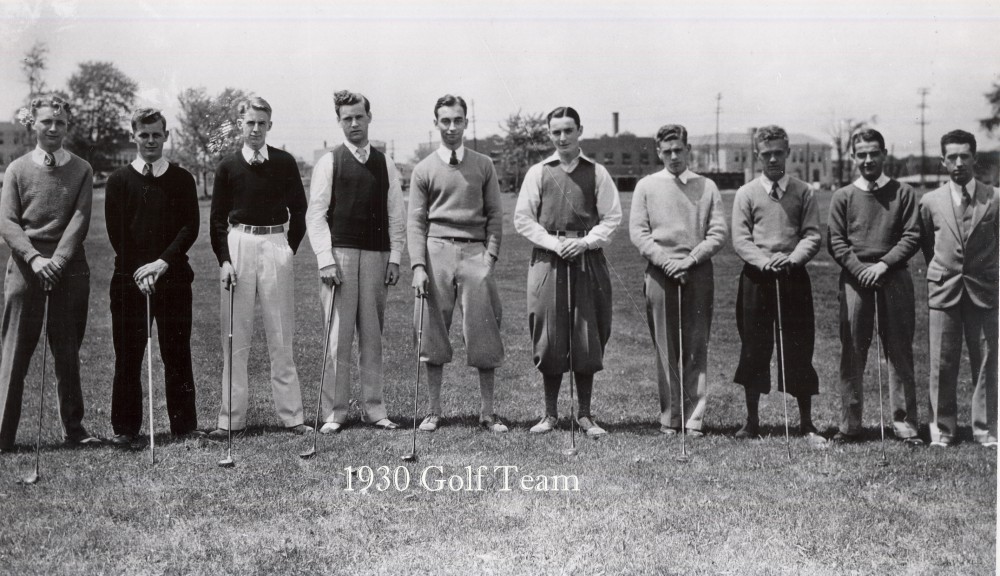 The university is not without it own history of student golf teams.The first mention of a student golf club is in the Varsity News, March 25, 1925. There was also enough alumni interested in golf to have the First Annual Golf Tounament of the University of Detroit Alumni, which was held June 2, 1925 at the Essex Golf and Country Club. More than fifty members teed off. A number of prizes were awarded, among them: 1st Prize for low gross score of 82-Sterling Silver Loving Cup, President's Trophy, donated by John P. Scallen, President of Alumni Association, awarded to Thomas E. Griffin.Greatest Gross Score and Honest Counting (score was not given)-5 lbs. Candy donated by Kerwin Candy Company, awarded to Louis C. Rabaut.
The golf team of 1929 was rated one of the best in the country with victories over Loyola of Chicago, St. John's of Toledo, Ohio Wesleyan, Xavier and Michigan State. Perhaps the most famous golfer to play for the University prior to World War II was Bob Babbish, who went to the semi-finals of the National Intercollegiate meet in 1938.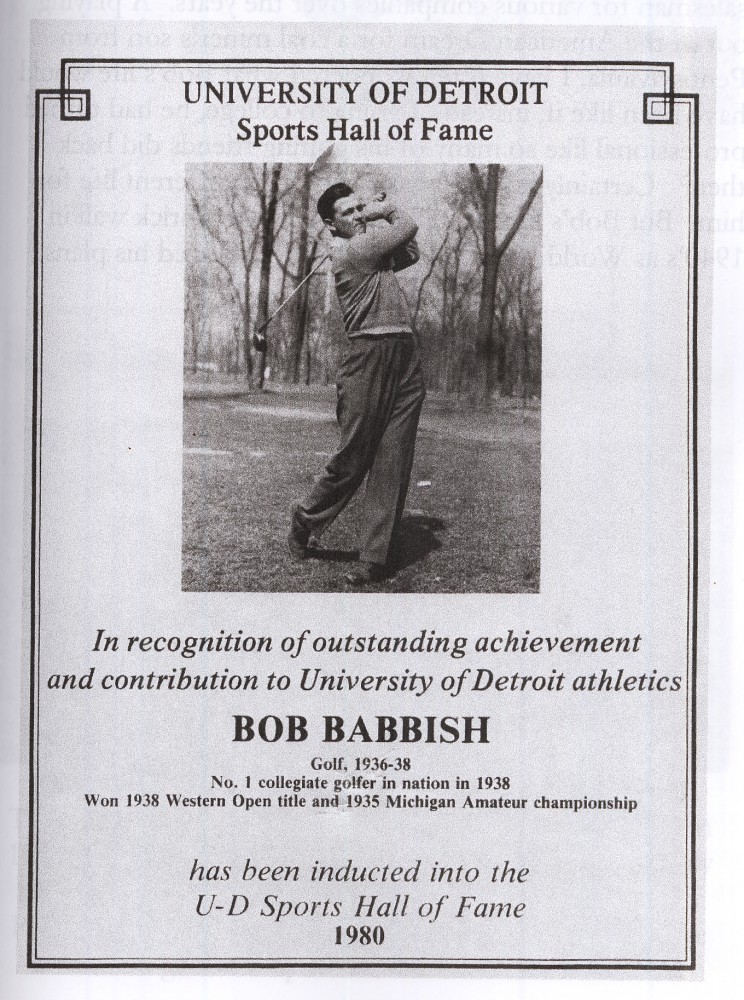 For many years, when one mentioned golf at the University, the name Professor William Kelly Joyce would come to mind. Joyce was a distinguished professor at the university's Law School and served as the golf coach for 26 years! He also served on the Constitutional Committee of the NCAA Golf Coaches Association.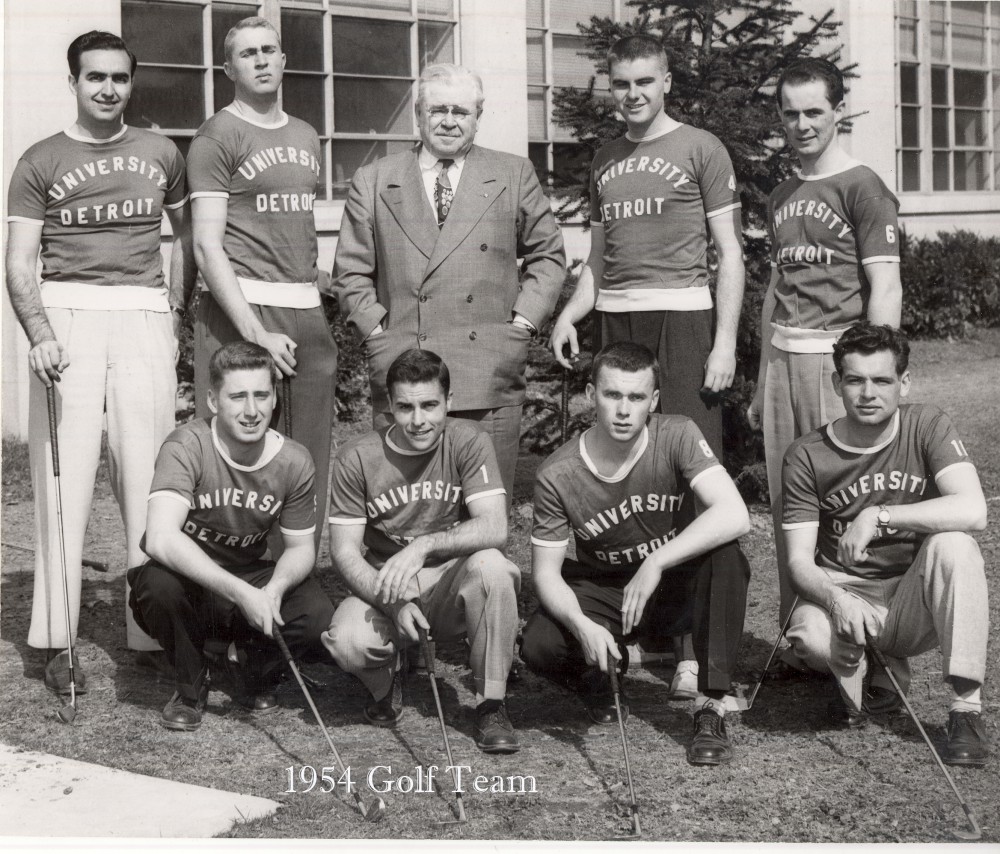 Standing L to R Mike Andonian, Ray Conlon, Prof William Kelly Joyce (coach), Chuck Walton and Capt. Bill Huetteman. Kneeling: Don Fraser, Alex Czarich, Ron Stelter and Ray Maisevich.
The university's support for the golf teams would come and go as finances dictated, along with some of the other sports at the university. Varsity golf, tennis and track were discontinued in 1962. Many of the sports have returned since then. But when it is in full swing (sorry, I couldn't help myself), the golf teams rack up some significant wins.
Best I could find, the University of Detroit Mercy added a Women's Golf Team around 2004.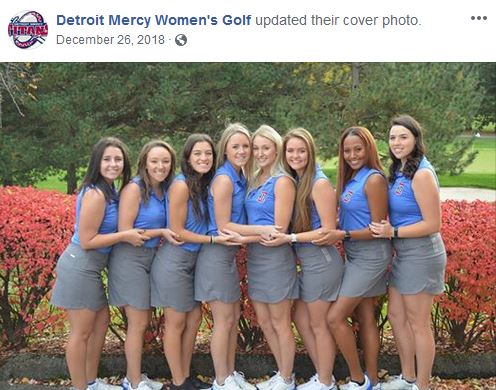 Permalink
Last updated 06/26/2019 by P. Higo
What's related