James T. Callow Folklore Archive-Some Unexpected Finds
While the Archives and Special Collection area is undergoing some renovations, I will rerun some previous postings.
Many times when I am looking for something in the archives, I come across something that is just too good to be left hidden in some file cabinet, such is the case with these pictures. There is no indication as to who drew these, but they have notes on the back to indicate they are examples of the use of geometric designs and shapes in a culture.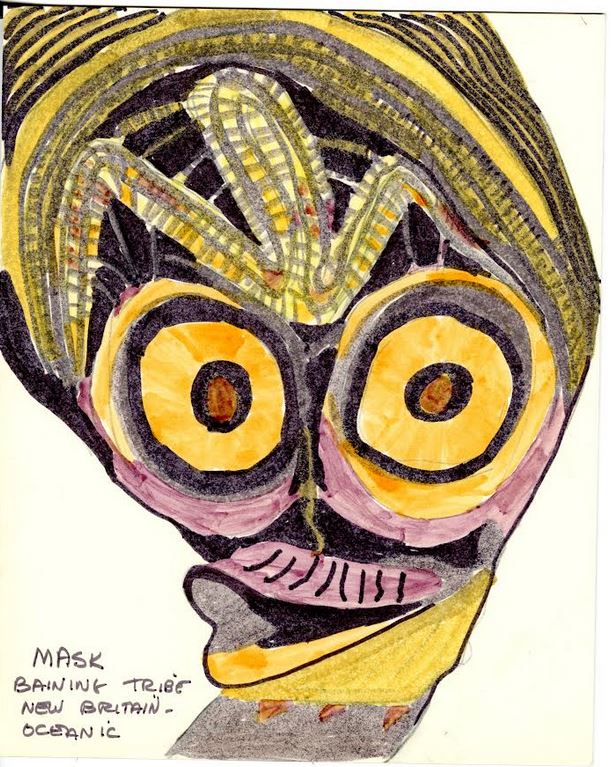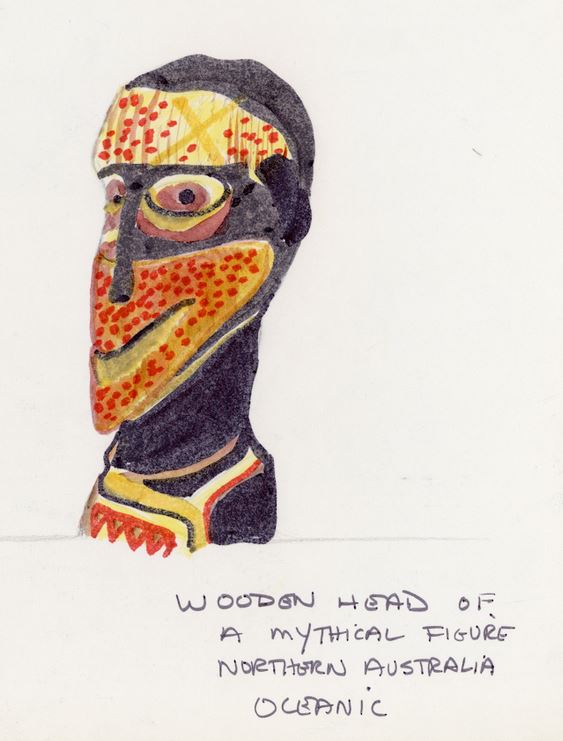 Can't help it, but this mask reminds me of the helmet for the Boba Fett character in the Star Wars movies. Maybe it is just the "Bobo" label.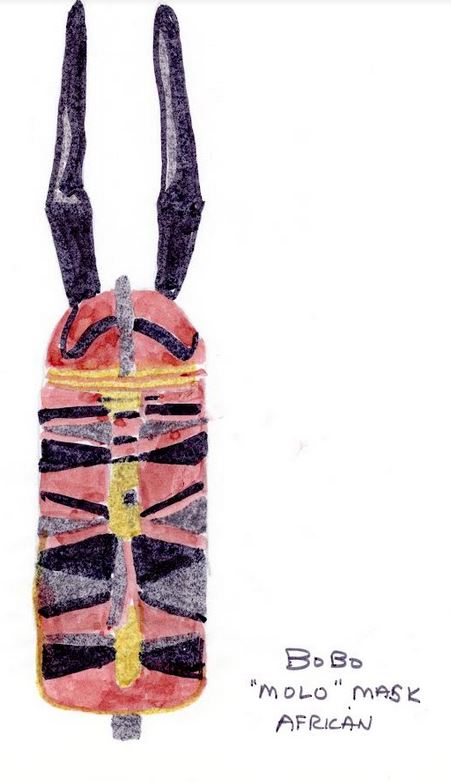 They are not listed in the Folklore Archive, but there are tons of other interesting stories to browse through.
Ever wonder why you have a belly button? WHEN GOD TAKES THE BABIES OUT OF THE OVEN IN HEAVEN, HE POKES THEM IN THE TUMMY AND SAYS YOU ARE DONE.
Have you heard of this Croatian Easter custom? ON EASTER MONDAY, CHILDREN GO FROM HOUSE TO HOUSE IN THEIR NEIGHBORHOODS CARRYING SMALL BOTTLES OF CHEAP PERFUME. WHEN THEY DABBED SOME PERFUME ON THE OCCUPANT OF THE HOUSE, HE WOULD GIVE THEM MONEY.
Next time you are having a bad day at the poker table: IF, IN PLAYING CARDS, YOU HAVE BAD LUCK, A WALK AROUND THE CHAIR WILL BRING GOOD LUCK.
Whether you are looking for something specific or just want to randomly plug in a keyword, you could spend hours reading some of the beliefs and customs from around the world. Check out the site-you won't be disappointed.
Permalink
Last updated 11/22/2022 by P. Higo
What's related