Human Chess Game at the University Detroit 1959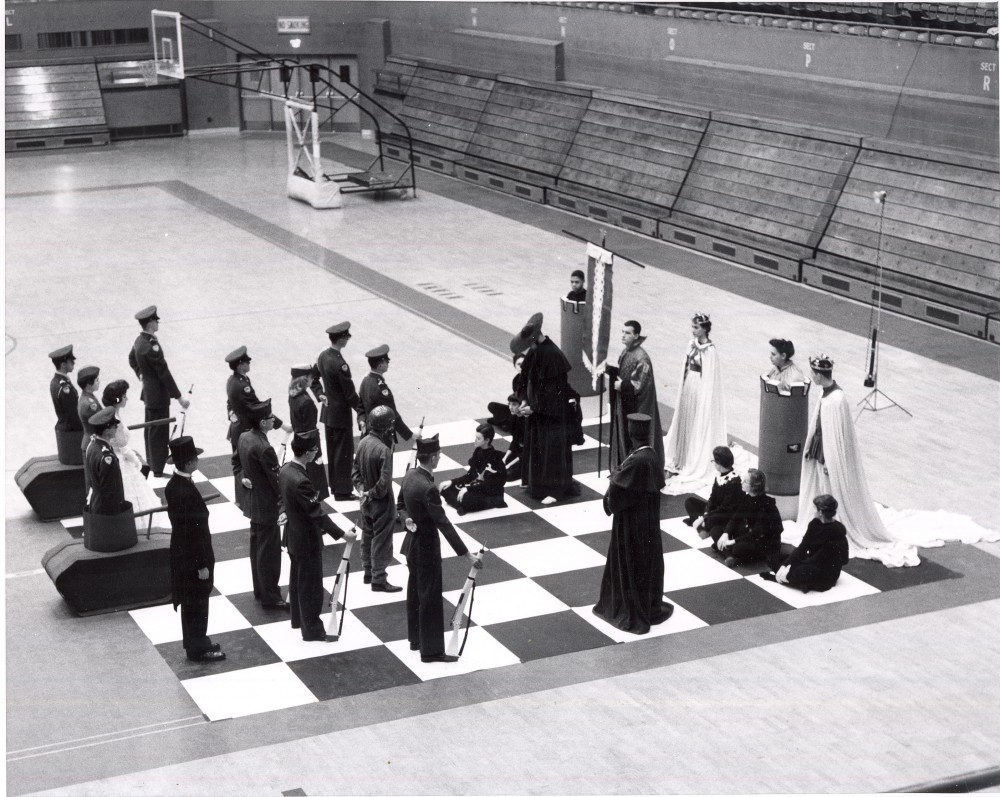 Monarchy met Democracy in a full scale "Human Chess Game" at the University of Detroit in 1959. Moving on a 576 square-foot chess board were members of the University of Detroit Theatre in full costume of a royal court to represent the Monarchy and members of the University of Detroit Army and Air Force ROTC in their military uniforms, complete with tanks for castles, pilots for knights, and a president and first lady for king and queen to represent Democracy.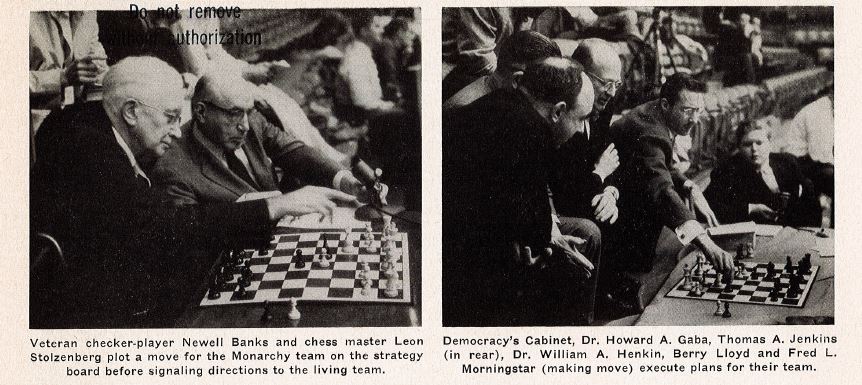 Democracy realized that they had a lost game by the 59th move, but the game was played to a checkmate to demonstrate a complete game to those in the audience who had never witnessed a chess game.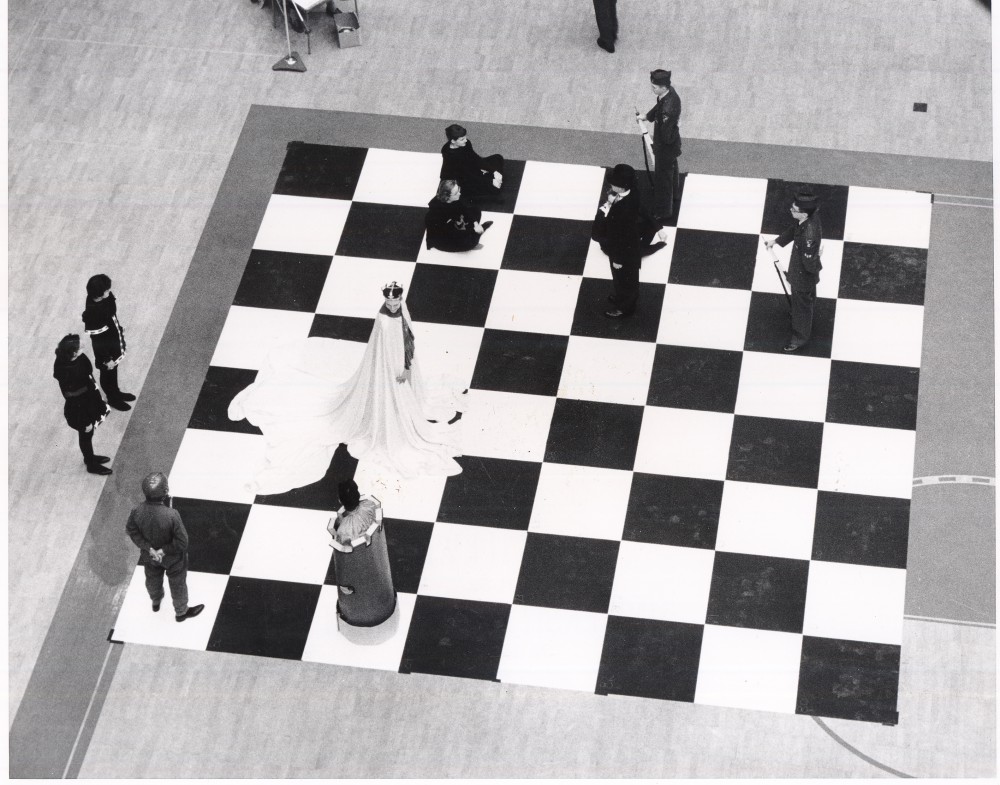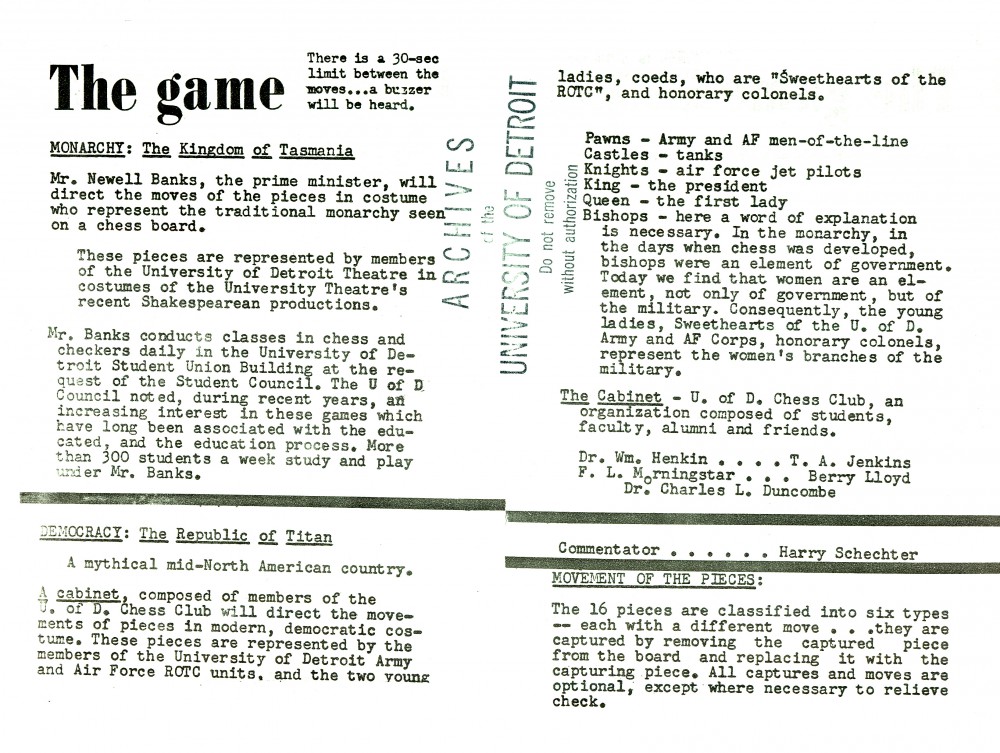 Permalink
Last updated 06/07/2018 by P. Higo
What's related