Index Card Collection: Maurice Greenia Jr.
"Art and love are the same thing: It's the process of seeing yourself in things that are not you."
― Chuck Klosterman, Killing Yourself to Live: 85% of a True Story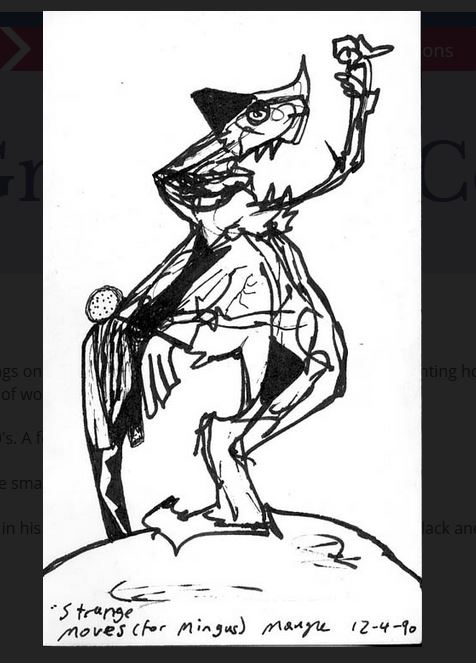 This quote from Chuck Klosterman seems to fit well with Maurice Greenia, Jr.'s artwork. For an artist like Maurice, this desire to create can start with an urge, a need to feel that line on the paper (or other material) in front of him. For Maurice, this paper is often in the form of an index card. And what better material! Index cards are the perfect size for framing images, displaying them together, and storing them neatly for later enjoyment. An index card seems "frame-worthy" even before it's used. It has the perfect weight, the pen (or pencil) moving freely across its surface feels good, and an index card offers the option of using a lined or unlined side.
"Besides all of that," adds Maurice, "they fit easily in a shirt pocket or inside a book."
There's something about a blank index card that just cries out for art. Because it is usually 3×5, the image is not so much constrained as it is enclosed. And each image in a stack of these cards is the same size which appeals to the organizational needs of a prolific artist.
The Maurice Greenia, Jr. Collections archive has a lot more to offer, however. We invite you to spend some time in this unique collection. You won't be disappointed.
Contribution by Linda Papa, Digital Technician
Permalink
Last updated 11/01/2018 by P. Higo
What's related