Some Political Thoughts from 1969 -Fifty Years Ago!
President Trump: Care to comment?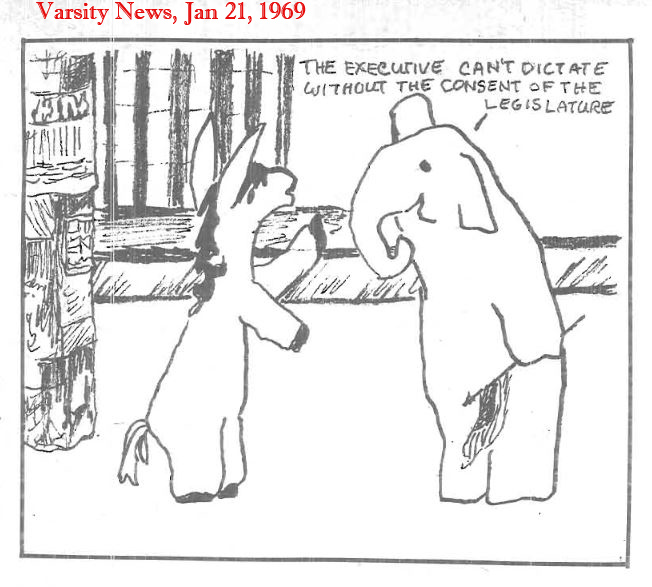 This cartoon was posted with an article in the student newspaper, Varsity News, Jan 21, 1969, on a debate between U-D's Young Democrats and College Repiblicans. The question under dabate: "Resolved, the United States of America operates under a Democratic system." During this time period, Richard Nixon was the President and Viet Nam War was a major issue that was in the news.
Meanwhile, at Mercy College of Detroit in 1969, where the majority of the students were women....
From Mercy College of Detroit student newspaper, Outer Echoes, April 18, 1969-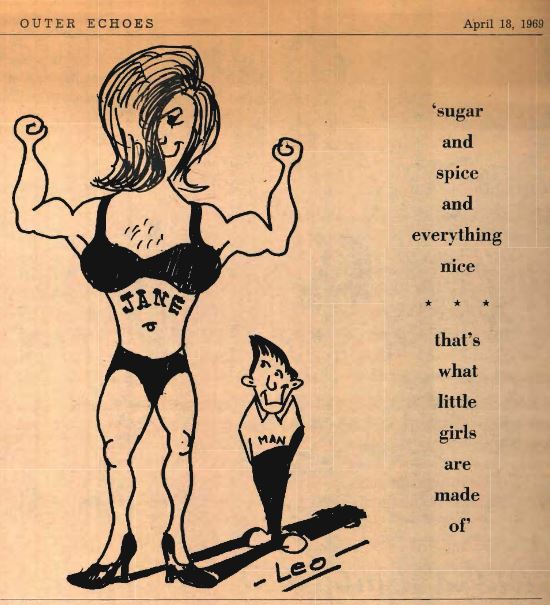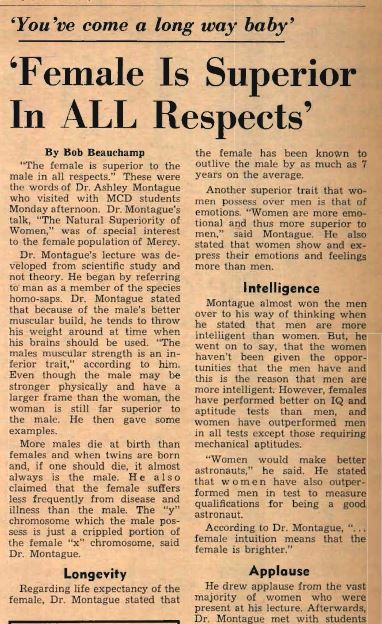 Permalink
Last updated 01/28/2019 by P. Higo
What's related