1961 Last Dance for J-Prom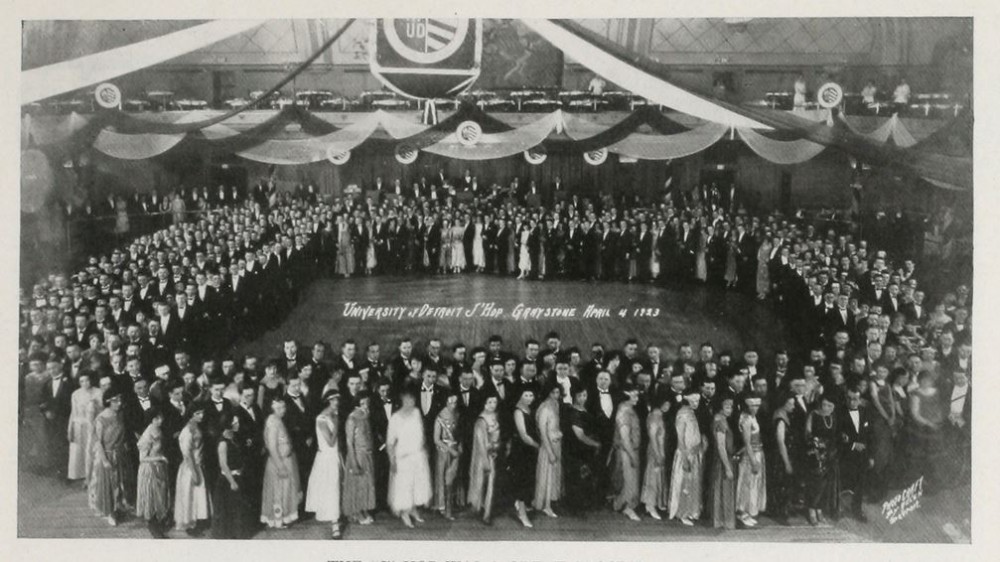 What had been an annual tradition, starting in 1914, the Junior Prom (also called J-Hop) came to an end in 1961. It was a grand occasion where the women dressed in formal gowns and the men in tuxedos. There would be up to two thousand in attendance when it was held in the ballroom of Masonic Temple with big name bands like Gene Krupa, Woody Herman, Victor Lombardo or Jimmy Dorsey.
As part of the festivities, some small souvenier gifts were handed out to all the participants. They included a small tin of candy/mints(?) (1929), a small gold mesh change purse (1936) and a pocket sized dual picture frame (1949). In the newsclippings in the archives, the 1950 J-Prom cites the women received a small perfume bottle in the shape of the UD Tower. If anyone finds that in their family storage, I would love to have it for the university archives!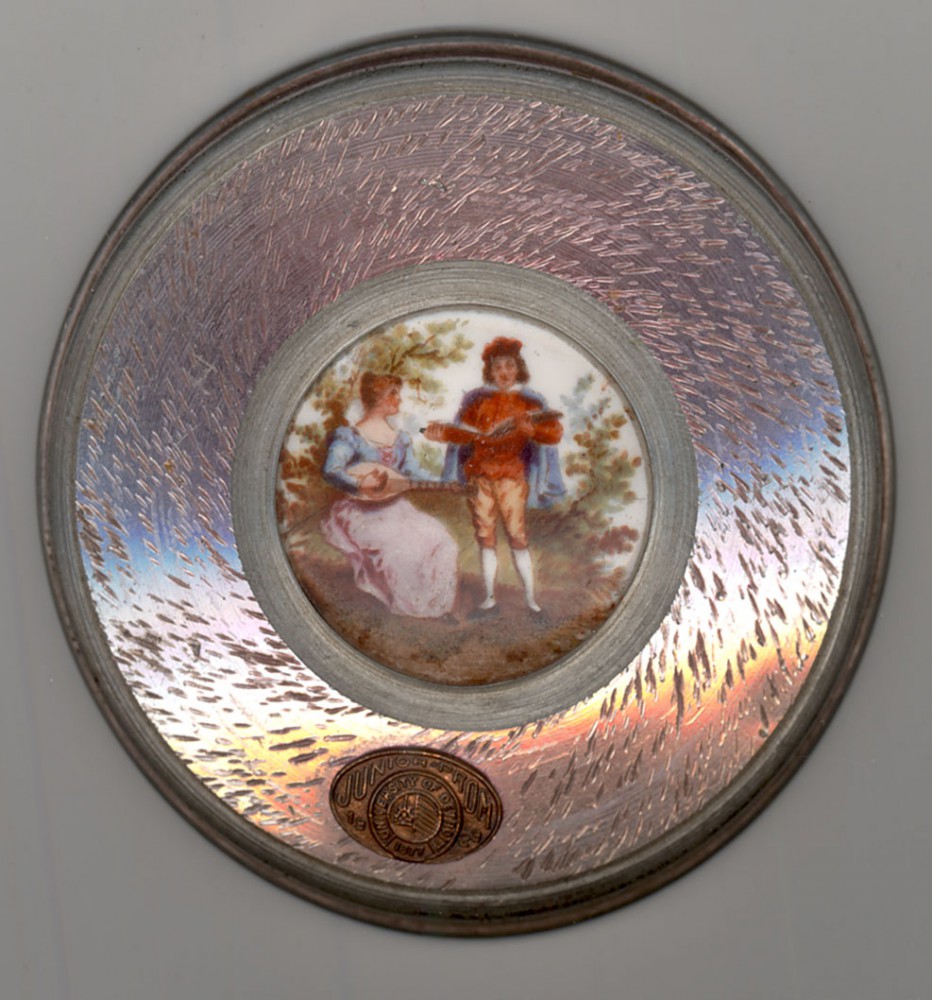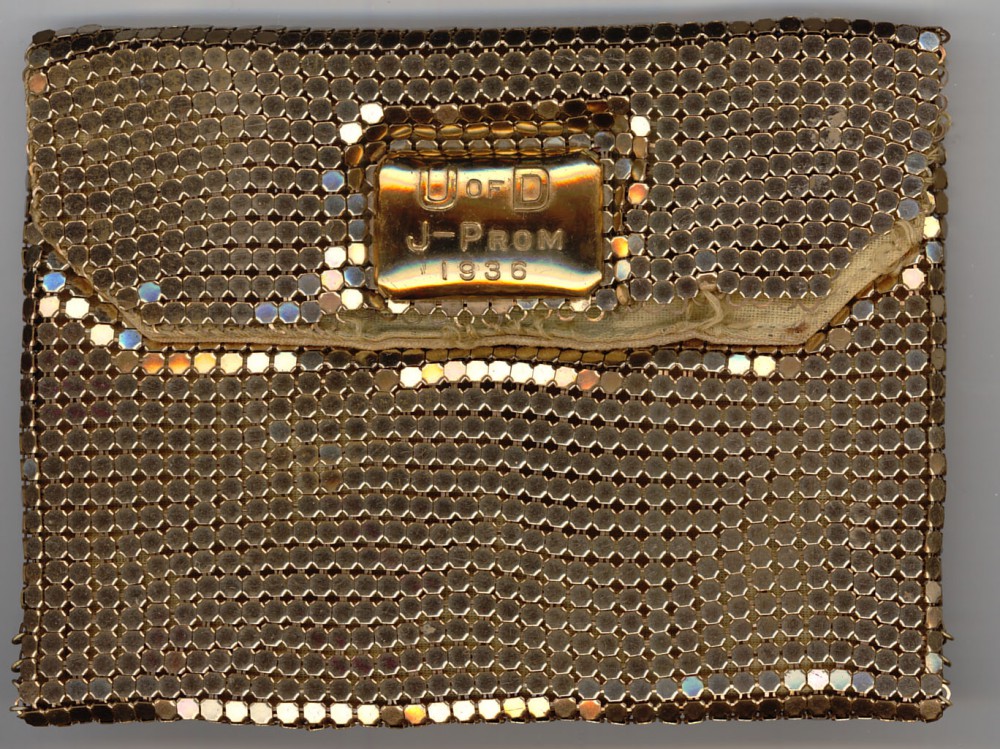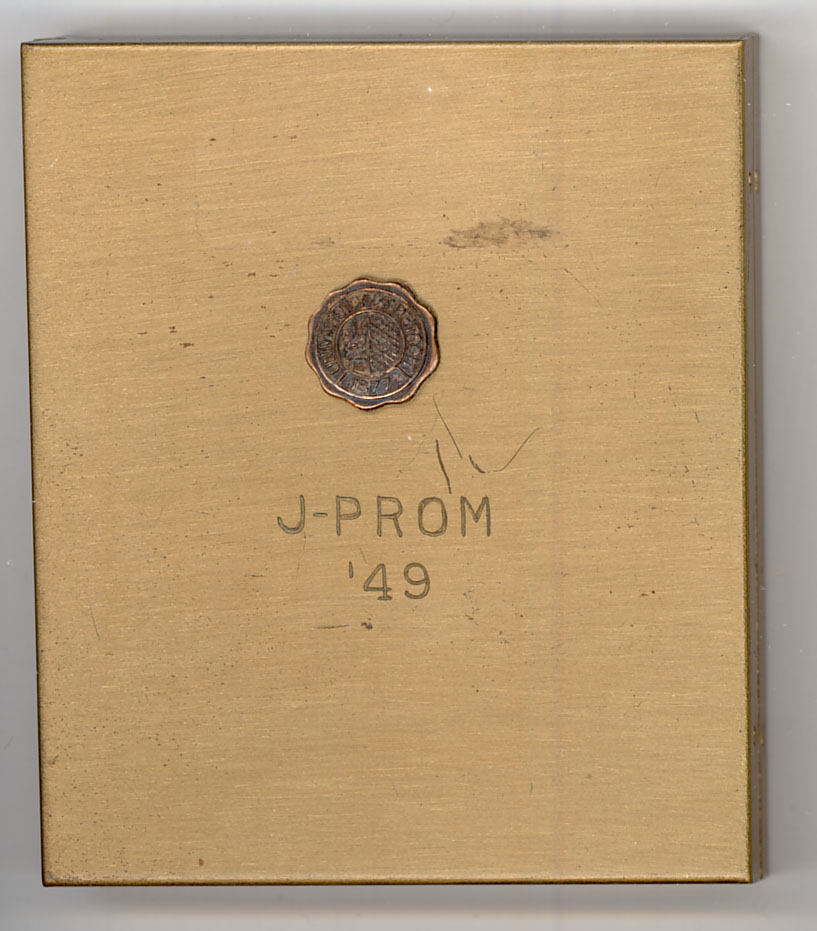 Eventually, interest in the J-Prom died down. Times changed and the expense and effort to put on such an extraveganza came to an end. The attire for the occasion became less formal (suits and cocktail dresses became the standard instead of the more formal wear) and attendance dropped down to less than five hundred. What seemed to replace it was the military ball which called for the more fancy evening gown for the women. Reports indicate about fifteen hundred students would attend that event.
The university does not hold any big fancy balls anymore (at least as far as I know). Back then, life seemed so much more simpler.
Permalink
Last updated 11/08/2017 by P. Higo
What's related