Lillie B. Kassab Memorial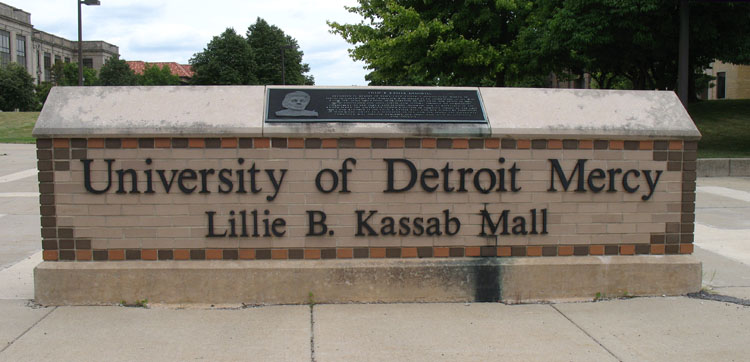 Students and visitors have probably passed by the Lillie B. Kassab Memorial thousands of times without too much notice. It was dedicated on December 7, 1994. So who was she? Mrs. Kassab, whos maiden name was Khoury, was born in Lebanon and emigrated in 1917. She was the matriarch of a Bloomfield Hills banking family. One of her sons, Charles Kassab '54 with his family provided for the development of the memorial.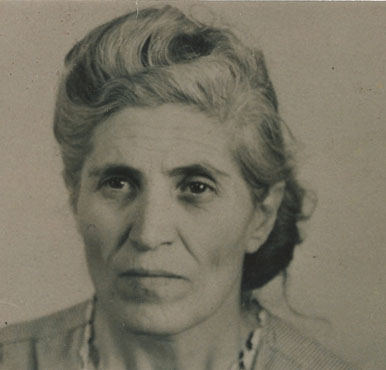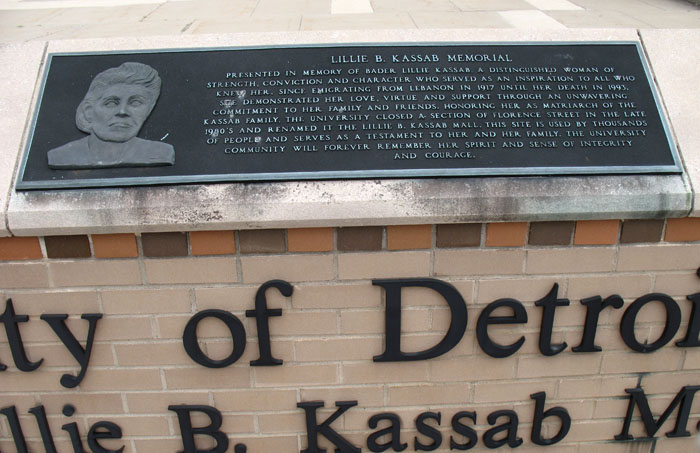 The plaque reads "Presented in memory of Bader Lillie Kassab, a distinguished woman of strength, conviction and character who served as an inspiration to all who knew her. Since emigrating from Lebanon in 1917 until her death in 1993, she demostrated her love, virtue and support through an unwavering commitment to her family and friends. Honoring her as matriarch of the Kassab family, the University closed a section of Florence Street in the late 1980s and renamed it the Lillie B. Kassab Mall. This site is used by thousands of people and serve as a testament to her and her family. The University Community will forever remember her spirit and sense of integrity and courage."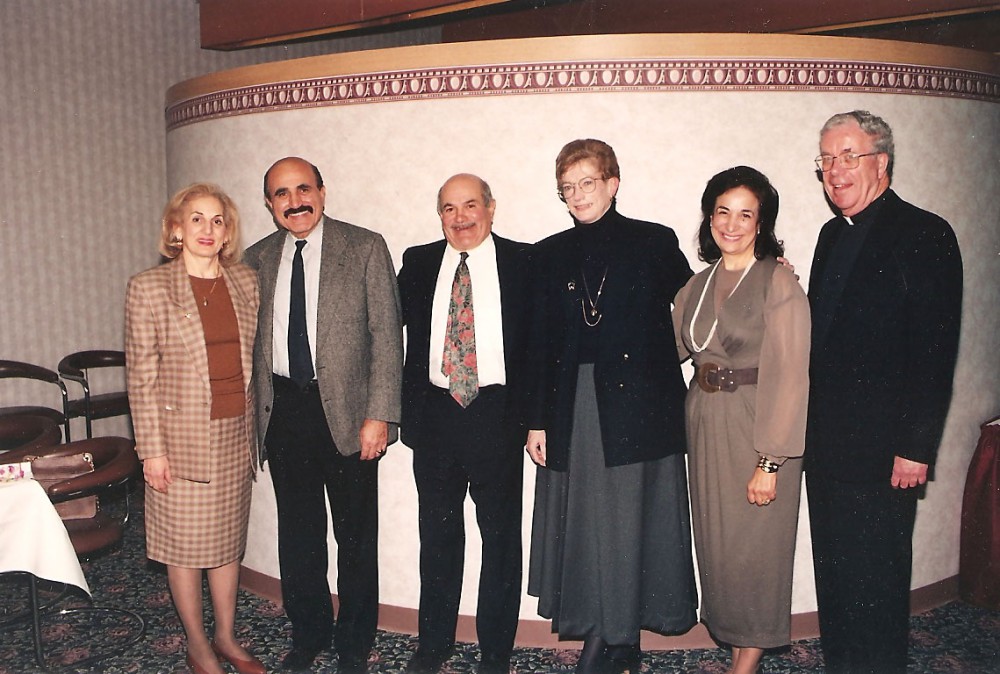 Left to right: Oriat (Kassab) Peters, Harold Kassab, Charlie Kassab, Sr. Maureen Fay,UDM President, Esther Kassab, Robert Mitchell, S.J., UDM Chancellor
Permalink
Last updated 01/25/2018 by P. Higo
What's related