Anyone old enough will recognize the title as a line from a Carpenters song on their Horizon album called Happy. But today I'm happy because the Health and Psychosocial Instruments (HaPI) database is here. This database will help you find information on assessment instruments in the health and behavioral science areas.

Access to HaPI is through Ovid. From the library home page, click on the Students tab. Then click on Databases A-Z. Scroll down until you find Health and Psychosocial Instruments (HaPI). Then click where it says Go to database.
Then, select Health and Psychosocial Instruments and click OK.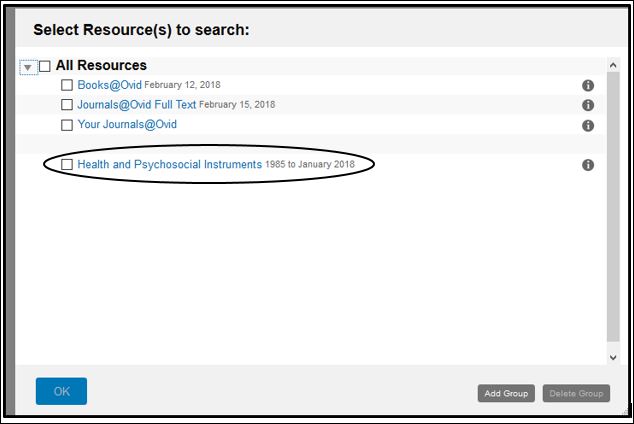 The basic search screen allows for keyword searching. By clicking on Limits, you can limit search results to Primary Sources (articles where the instrument was first published or a source that contains the full text of the instrument) or Secondary Sources (articles that use a particular instrument). By clicking Edit Limits there are even more ways to limit your...
More on HaPI is the Way I'm Feeling
Last updated 02/21/2018 by J. Eisenstein
University Archives & Digital Special Collections