Aretha Franklin: Honorary Doctor of Music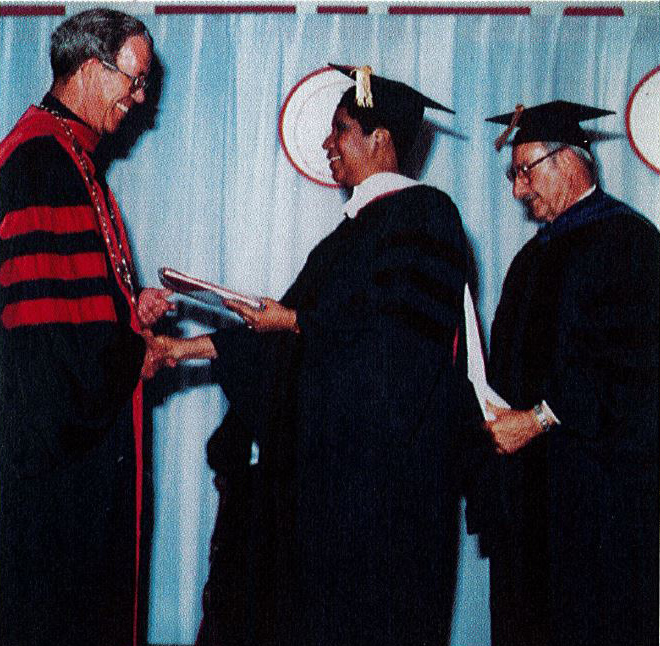 Aretha Franklin recieved an honorary degree from the University of Detroit in 1987.
Her citation reads:
Respect -- not only is it the title of one of your most famous hit songs, it is also a quality you have earned in abundance. As the winner of 25 gold records, you have introduced to all Americans a unique blend of gospel, jazz and rhythm and blues -- a style of music which is integral to the heritage of Black America and the country at large. From your earliest years, you sang gospel hymns in your father's Baptist Church. During the sixties, you helped give pride to the rising tide of Black consciousness. Today, you sing in major concert halls throughout the world, recognized as America's Queen of Soul. Your music has enriched our lives, brought honor to our people and recognition to the City of Detroit. This Honorary Doctor of Music Degree celebrates your accomplishments and expresses our thanks for sharing your music with us.
Commencement, University of Detroit, May 16, 1987.
Permalink
Last updated 08/14/2018 by P. Higo
What's related