The New Tsar: The Rise and Reign of Vladimir Putin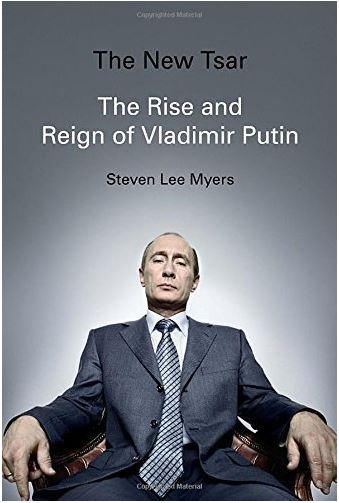 In this gripping narrative of Putin's rise to power, Steven Lee Myers recounts Putin's origins–from his childhood of abject poverty in Leningrad to his ascent through the ranks of the KGB, and his eventual consolidation of rule in the Kremlin.
As the world struggles to confront a bolder Russia, the importance of understanding the formidable and ambitious Vladimir Putin has never been greater. On the one hand, Putin's many domestic reforms–from tax cuts to an expansion of property rights–have helped reshape the potential of millions of Russians whose only experience of democracy had been crime, poverty, and instability after the fall of the Soviet Union. On the other, Putin has ushered in a new authoritarianism–unyielding in its brutal repression of dissent and newly assertive politically and militarily in regions like Crimea and the Middle East. The New Tsar is a staggering achievement, a deeply researched and essential biography of one of the most important and destabilizing world leaders in recent history, a man whose merciless rule has become inextricably bound to Russia's forseeable future.
Permalink
Last updated 01/24/2017 by R. Davidson
What's related