Under the March Sun: The Story of Spring Training (EBOOK)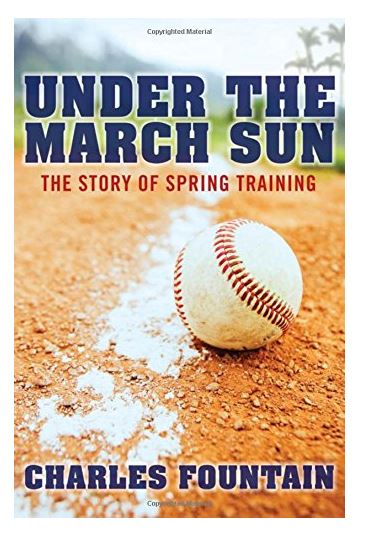 by Charles Fountain
There is nothing in all of American sport quite like baseball's spring training. This annual six-week ritual, whose origins date back nearly a century and a half, fires the hearts and imaginations of fans who flock by the hundreds of thousands to places like Dodgertown to glimpse superstars and living legends in a relaxed moment and watch the drama of journeyman veterans and starry-eyed kids in search of that last spot on the bench.
In Under the March Sun, Charles Fountain recounts for the first time the full and fascinating history of spring training and its growth from a shoestring-budget roadtrip to burn off winter calories into a billion-dollar-a-year business. In the early days southern hotels only reluctantly admitted ballplayers--and only if they agreed not to mingle with other guests. Today cities fight for teams by spending millions in public money to build ever-more-elaborate spring-training stadiums. In the early years of the 20th century, the mayor of St. Petersburg, Florida, Al Lang, first realized that coverage in northern newspapers every spring was publicity his growing city could never afford to buy. As the book demonstrates, cities have been following Lang's lead ever since, building identities and economies through the media exposure and visitors that spring training brings.
An entertaining cultural history that taps into the romance of baseball even as it reveals its more hard-nosed commercial machinations, Under the March Sun shows why spring training draws so many fans southward every March. While the prices may be growing and the intimacy and accessibility shrinking, they come because the sunshine and sense of hope are timeless.
Permalink
Last updated 02/26/2020 by P. Higo
What's related