Contemporary Issues in Human Rights Law: Europe and Asia (EBOOK)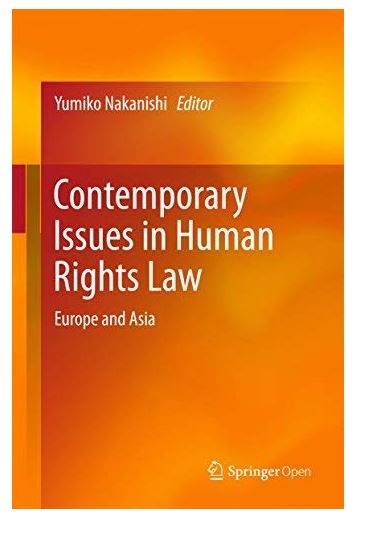 by Yumiko Nakanishi
This book analyzes issues in human rights law from a variety of perspectives by eminent European and Asian professors of constitutional law, international public law, and European Union law.
As a result, their contributions collected here illustrate the phenomenon of cross-fertilization not only in Europe (the EU and its member states and the Council of Europe), but also between Europe and Asia. Furthermore, it reveals the influence that national and foreign law, EU law and the European Convention on Human Rights, and European and Asian law exert over one another.
The various chapters cover general fundamental rights and human rights issues in Europe and Asia as well as specific topics regarding the principles of nondiscrimination, women's rights, the right to freedom of speech in Japan, and China's Development Banks in Asia.
Protection of human rights should be guaranteed in the international community, and research based on a comparative law approach is useful for the protection of human rights at a higher level. As the product of academic cooperation between ten professors of Japanese, Taiwanese, German, Italian, and Belgian nationalities, this work responds to such needs.
Permalink
Last updated 07/03/2018 by P. Higo
What's related