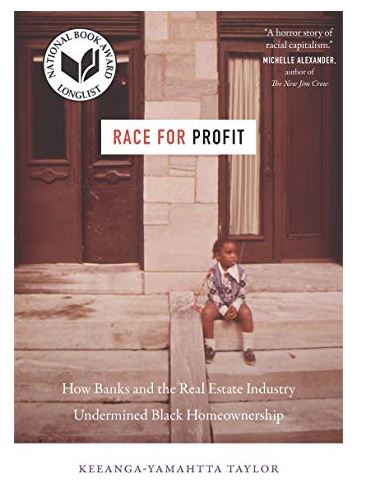 Keeanga-Yamahtta Taylor author
LONGLISTED FOR THE 2019 NATIONAL BOOK AWARD By the late 1960s and early 1970s, reeling from a wave of urban uprisings, politicians finally worked to end the practice of redlining. Reasoning that the turbulence could be calmed by turning Black city-dwellers into homeowners, they passed the Housing and Urban Development Act of 1968, and set about establishing policies to induce mortgage lenders and the real estate industry to treat Black homebuyers equally. The disaster that ensued revealed that racist exclusion had not been eradicated, but rather transmuted into a new phenomenon of predatory inclusion. Race for Profit uncovers how exploitative real estate practices continued well after housing discrimination was banned. The same racist structures and individuals remained intact after redlining's end, and close relationships between regulators and the industry created incentives to ignore improprieties. Meanwhile, new policies meant to encourage low-income homeownership created new methods to exploit Black homeowners. The federal government guaranteed urban mortgages in an attempt to overcome resistance to lending to Black buyers - as if unprofitability, rather than racism, was the cause of housing segregation. Bankers, investors,...
More on Race for profit : how banks and the real estate industry undermined black homeownership (EBOOK)
Last updated 11/15/2021 by P. Higo
Treatment of Stress Response Syndromes (EBOOK)
by Mardi J. Horowitz Nearly 20 years after publication of the groundbreaking Treatment of Stress Response Syndromes comes this second, thoroughly...
More on Treatment of Stress Response Syndromes (EBOOK)
Updated 11/3/21 by P. Higo
This year Safety Street at the University of Detroit Mercy, all the trick or treaters will pick up their treats as a drive through. Maybe not as much fun but we want to keep everyone safe!
Here are some pictures of past safety Street celebrations.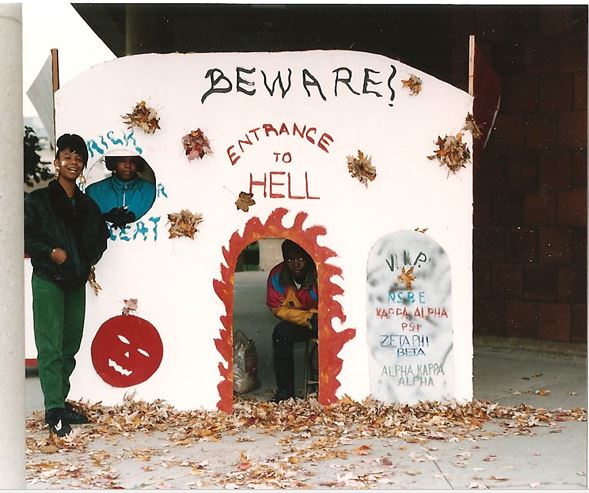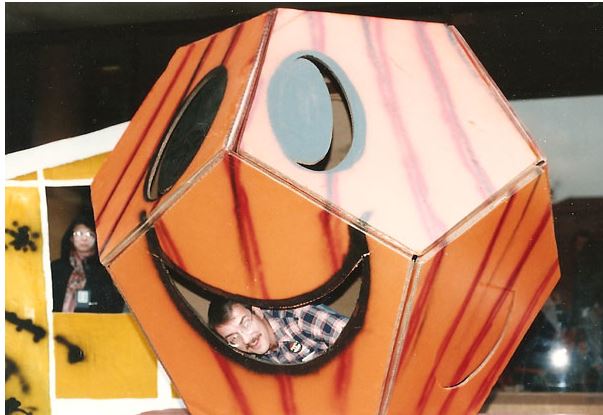 Safety Street was started by the School of Architecture back in 1990. It grew to become a tradition for the entire campus with various sororities, fraternities, student organizations and university's departments providing the booths, candy and activities such a face painting for neighborhood children. Hundreds of neighborhood children and their families have attended this free event.
HAVE A SAFE AND HAPPY HALLOWEEN!
Last updated 10/28/2021 by P. Higo
Benny Napoleon, Class of '82
I was sad to hear of Benny Napoleon's passing of the coronovirus. As I was reading all the news articles and hearing on the radio other...
More on Benny Napoleon, Class of '82
Updated 12/20/20 by P. Higo
William Still, Black Abolitionist
"There is a flow to history and culture. This flow is rooted and has its wellspring in the thoughts of people. People are unique in the inner...
More on William Still, Black Abolitionist
Updated 2/5/20 by P. Higo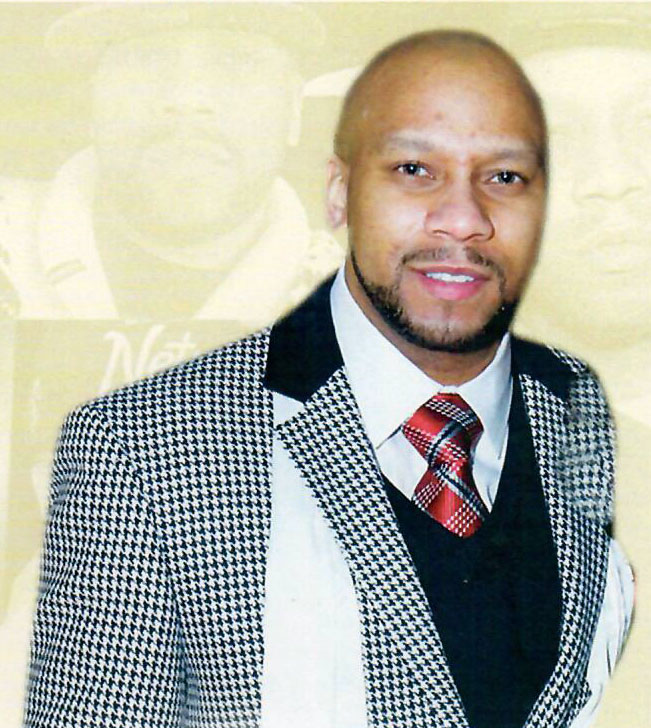 Normally, the Research Blog describes library resources that might be useful to students and faculty. However, today we are departing from that mission to recognize Former Head of Circulation at the McNichols Campus Library Betty Nelson's son Derick who was killed six years ago, May 9, 2015. Today's blog is a reprise of a blog posted that summer.
It happens everyday. Everyday you watch the news and there is another story about a senseless shooting in some part of Detroit. If you pay any attention at all, it's only to shrug and think to yourself what's wrong with this city? Another anonymous casualty. But on May 9, 2015 a member of the library family, the Detroit Mercy family, became the victim. Betty Nelson's only child, Derick, was gunned down in the parking lot of his gated community apartment.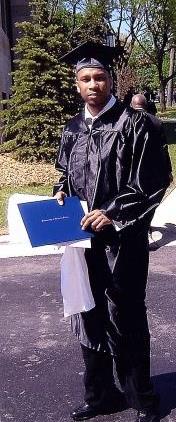 Derick earned his Bachelors in Computer and Information Systems and Masters in Information Assurance from Detroit Mercy. He worked in the library during the years he was attending school here and was well known and well liked by many among the Detroit Mercy community. Derick was a brilliant, creative and giving individual. He was the kind of person who would do anything for you. That may sound...
More on In Memory of Derick Nelson
Last updated 05/07/2021 by J. Eisenstein
The Library Has What You Need For Finals
We know you're getting geared up for the toughest time of the term- FINALS! Don't panic. We have you covered. The McNichols Campus...
More on The Library Has What You Need For Finals
Updated 8/4/20 by J. Eisenstein
Don't Forget to Vote
Do you want a voice in how the government handles important issues that affect you, your friends, and your family? Don't forget to...
More on Don't Forget to Vote
Updated 10/26/20 by R. Davidson
From the Research Desk...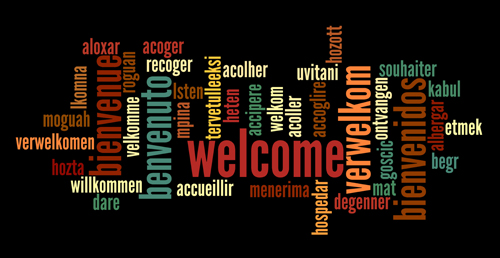 The Detroit Mercy librarians are happy to welcome you back to the to the library. Here is some news you can use about the library.
Our regular hours are:
Monday-Thursday 8:00am - 12:00am
Friday 8:00am - 5:00pm
Saturday 1:00pm - 5:00pm
Sunday 1:00pm - 7:00pm
Hours are subject to change and may vary during holidays, breaks and finals. Check the library website.
Facemasks are required in the library.

You will need a student ID to access the library.

Fast Facts About the Library:
Phone numbers:
Check-out Desk: 313-993-1795
Research & Information Desk 313-993-1071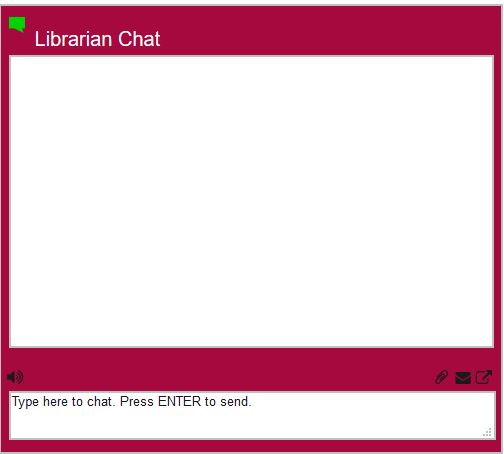 More on Welcome Back!
Last updated 09/03/2021 by J. Eisenstein
Library Marks the Ignatian Year
From May 2021 to July 2022, the Society of Jesus is celebrating an Ignatian Year. May 20, 2021 marked the 500th anniversary...
More on Library Marks the Ignatian Year
Updated 6/28/21 by J. Eisenstein
Brothers and Sisters to Us
This afternoon President Garibaldi sent, by way of email, a statement on the Derek Chauvin verdicts to all Detroit Mercy employees. In it, President...
More on Brothers and Sisters to Us
Updated 4/21/21 by J. Eisenstein
Library Closure
We in the libraries are privileged to be your trusted partners in teaching and learning. Although Governor Whitmer's Executive Orders 2020-20 and...
More on Library Closure
Updated 3/24/20 by J. Eisenstein