Island at War: Puerto Rico in the Crucible of the Second World War (EBOOK)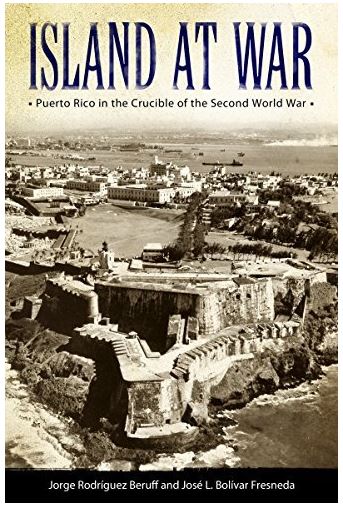 by Jorge Rodríguez Beruff (Editor), José L. Bolívar Fresneda (Editor)
Despite Puerto Rico being the hub of the United States' naval response to the German blockade of the Caribbean, there is very little published scholarship on the island's heavy involvement in the global conflict of World War II. Recently, a new generation of scholars has been compiling interdisciplinary research with fresh insights about the profound wartime changes, which in turn generated conditions for the rapid economic, social, and political development of postwar Puerto Rico. The island's subsequent transformation cannot be adequately grasped without tracing its roots to the war years.
Island at War brings together outstanding new research on Puerto Rico and makes it accessible in English. It covers ten distinct topics written by nine distinguished scholars from the Caribbean and beyond. Contributors include experts in the fields of history, political science, sociology, literature, journalism, communications, and engineering.
Topics include US strategic debate and war planning for the Caribbean on the eve of World War II, Puerto Rico as the headquarters of the Caribbean Sea frontier, war and political transition in Puerto Rico, the war economy of Puerto Rico, the German blockade of the Caribbean in 1942, and the story of a Puerto Rican officer in the Second World War and Korea. With these essays and others, Island at War represents the cutting edge of scholarship on the role of Puerto Rico and the Caribbean in World War II and its aftermath.
Permalink
Last updated 10/03/2017 by P. Higo
What's related