University of Detroit Mercy Presidential Trivia
As Donald B. Taylor has been offically installed as the latest president of the University of Detroit Mercy, here is a bit of trivia on some past presidents that was posted here a while back. Three past presidents came up through the ranks first as a high school student then college student at the university and ended up as the president at their own institution! How rare is that now to have an alumni return as president of the university?
The initial founding of the University of Detroit in 1877 included a collegiate and an academic or what we would consider today "high school" division. This system continued until 1928, when the UD high school was academically separated from the collegiate division. It was not until 1947 that the administration and financial connections between the high school and college were separated into two distinct institutions.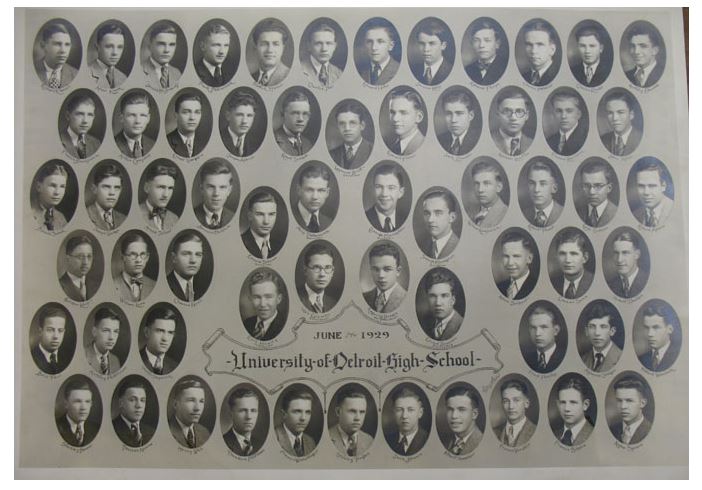 In one of my ebay purchases, I picked up a 1929 University of Detroit High School class picture. There was one name that had a familiar ring-Laurence V. Britt. Turns out, he became President at the University of Detroit from 1960-1966. A research check through Fr. Muller's book to find that he was not the first UD High School student to come into the position of college president at the University of Detroit. As his two previous predecessors of UD High School to university president, he also attended UD as a college student (Class of 1933).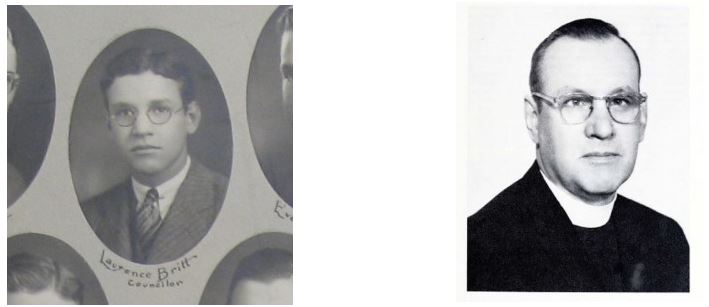 The first alumnus president was William J. Millor, S.J., graduated from the high school in 1918 and college in 1923. He served as the president of the university from 1944-1949.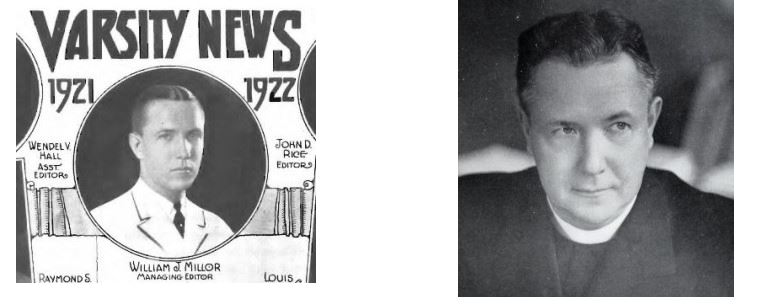 The next UD President to come from the high school was Rev. Celestine J. Steiner, S.J. The high school register show he graduated in 1917 and then attended UD where he played on the UD college football team for two years 1917-1918. He served as president of the university from 1949-1960.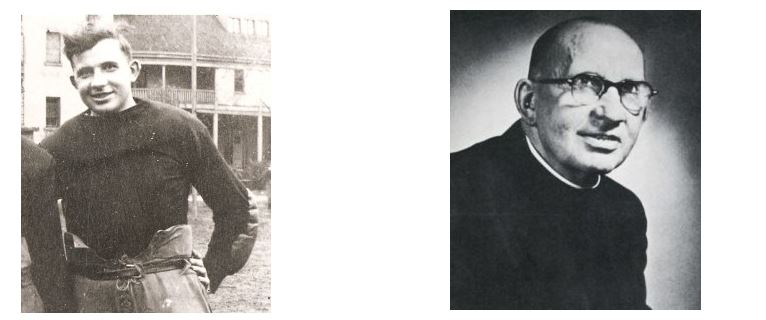 Just as a side note, Mercy College of Detroit also had an alumnus serve as president of the college, Sr. Agnes Mary Mansour graduated in 1953 and served as president of Mercy College from 1971-1982.
I tried to google to see how many other colleges had alumni serve as president of their college. Maybe someday someone with a lot of time on their hands can create that kind of list. What I did find is an article about Dartmouth College which has to be tops in the category, they have had TEN alumni serve as president of their college!
So while the university can put on their alumni list lawyers, politicians, engineers, business men and women, etc., they can also list university presidents as leaders of the community produced through education at the University of Detroit Mercy.
Pat Higo, Archives and Special Collections Librarian
Permalink
Last updated 03/27/2023 by P. Higo
What's related