Recent Fr. Dowling's Watercolors Acquired
A couple of Fr. Dowling's watercolors have come back home. If these pictures could talk it would be interesting as to what travels they took that got them so far away!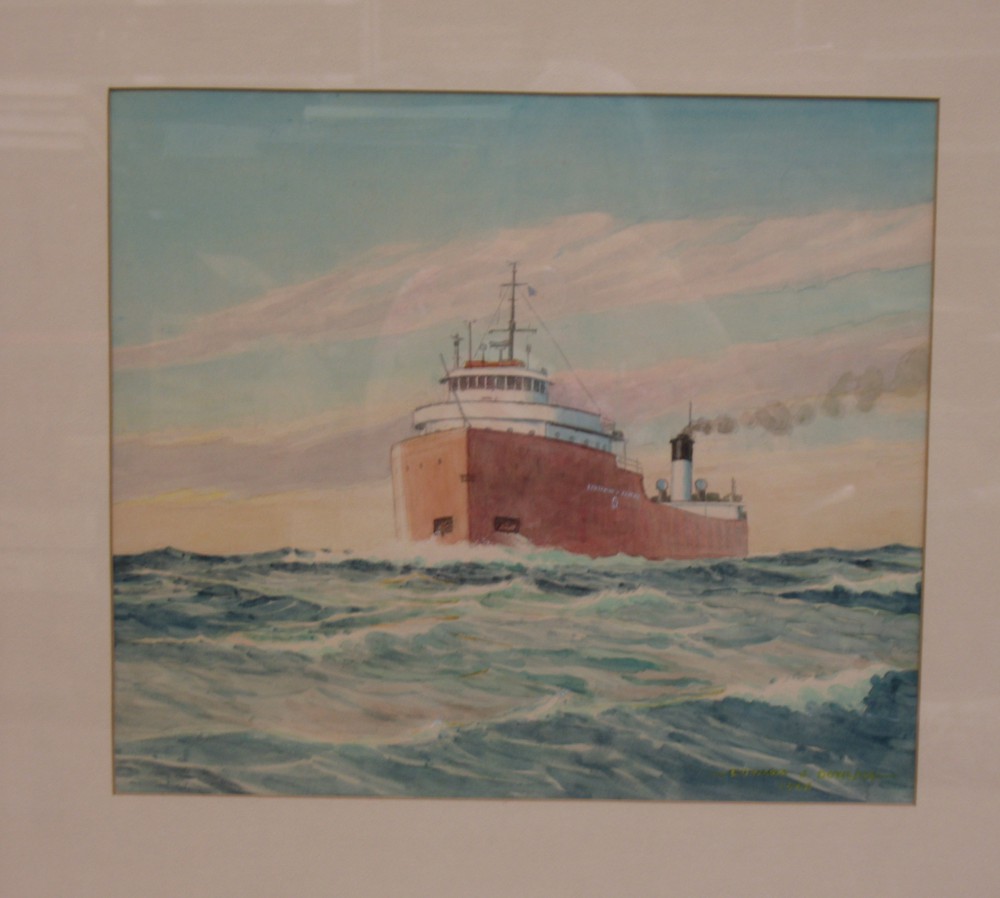 This first picture of the Benjamin F. Fairless (1968) came back via Canada! I got an email from a person working at a thrift store in Winnipeg, Canada. After some discussion with staff here at the archives, we agreed it was a reasonable purchase (all proceeds of the sale was going to a charity, Mennonite Central Committee, Manitoba, Canada).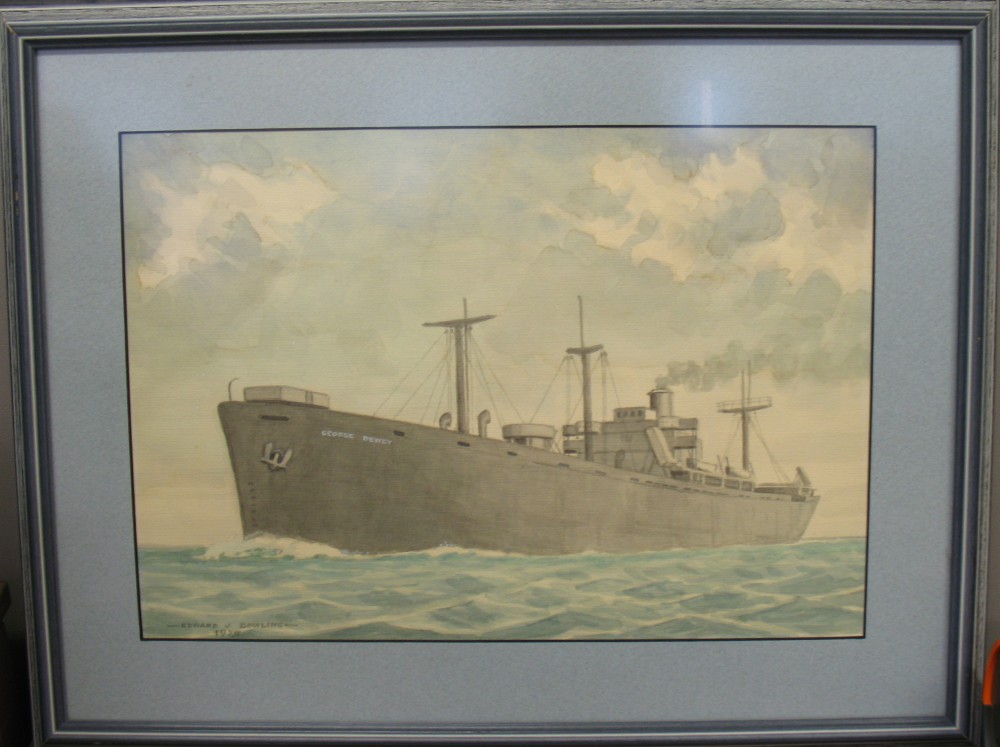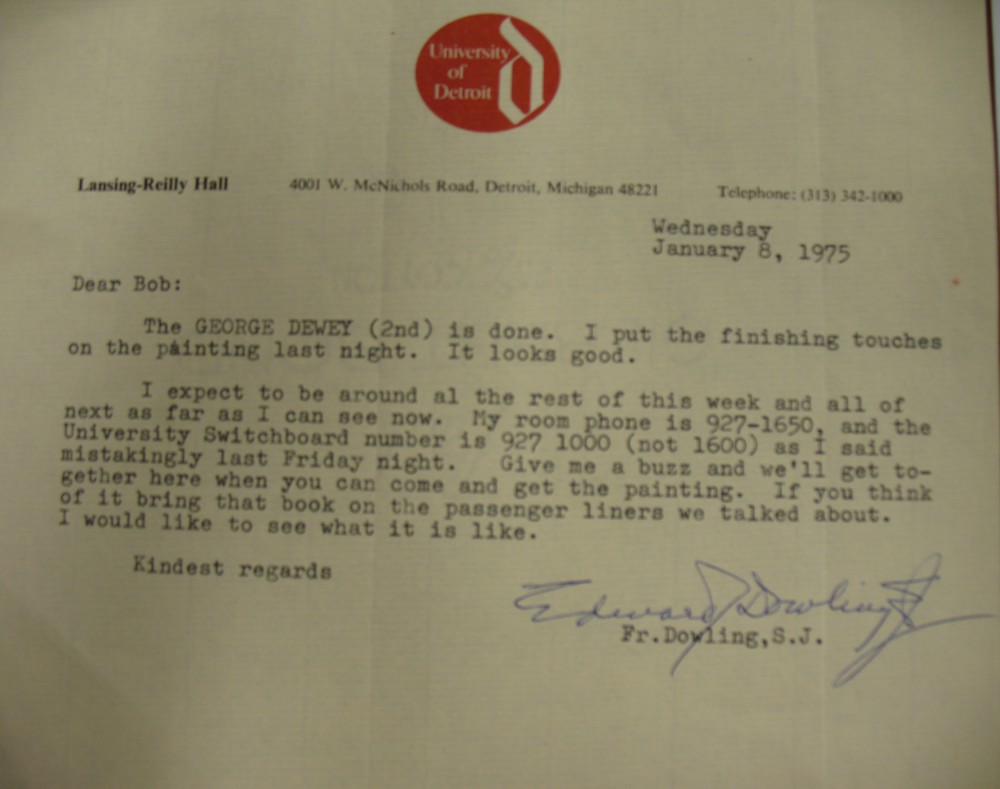 The second picture, George Dewey (2nd), 1975, seems to have made a more circular route going from Detroit to Arizona to Minnesota and now back to Detroit. The donor, who found this at an estate sale, also had a type written note signed by Fr. Dowling to the owner of the painting.
As soon as the archive collection comes out of its temporary storage space, they will be displayed with Fr. Dowling's Marine Historical Collection.
Permalink
Last updated 06/28/2018 by P. Higo
What's related