Launch a Collaborate Room
There are two types of Blackboard Collaborate room: the course room, which is a general space that is always available, and a session room, which is usually set up for a specific purpose and may only be available for a limited time.
In either case, click on the name of the room you wish to join. This will open a menu that slides out on the right. Click the JOIN ROOM button that appears in that slide out.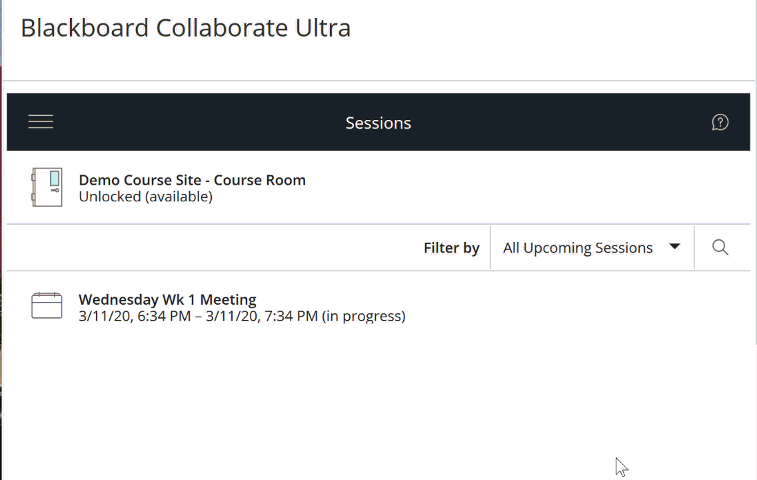 Permalink
Last updated 03/11/2020 by R. Davidson
What's related