(Bb Ultra) Copy Content
Ultra-style course sites use the same process for copying in content, whether you're copying last year's an entire course into this years or just bringing an item over from one course to another.
1. To copy a content in an Ultra-style course, first, go into the course you wish to copy content into.
2. Click the "..." button at the top right of the content page opposite the COURSE CONTENT heading. Choose COPY CONTENT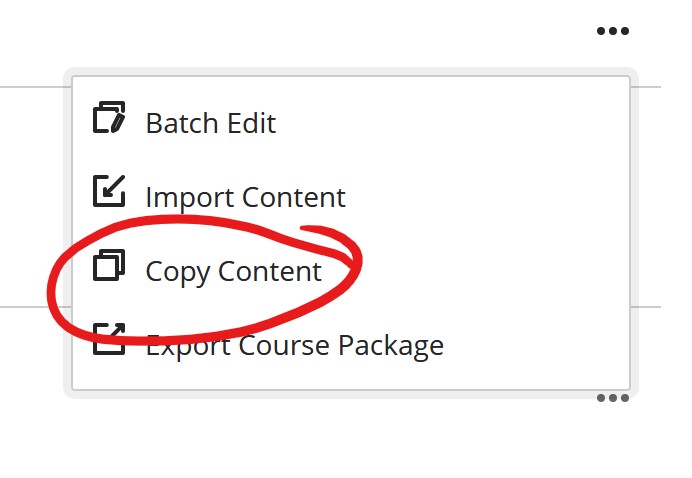 3. Select the course and / or content you wish to copy into your new course. Check the box left of a course name to copy an entire course. Click into the course to select and copy individual folders or items .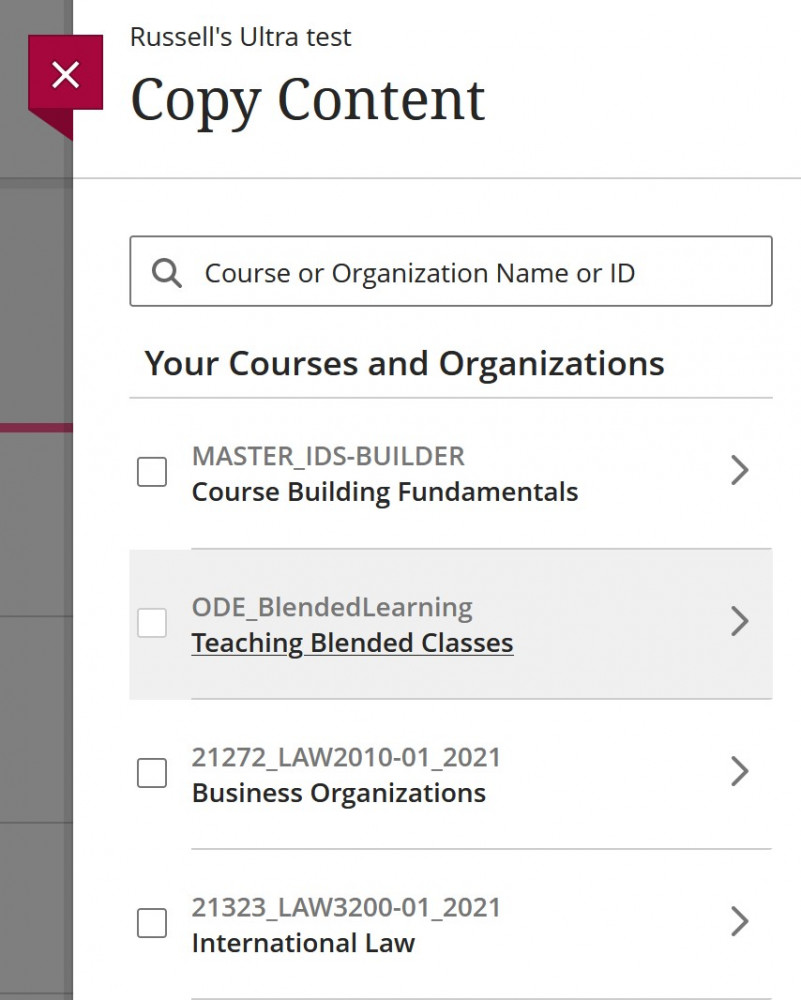 4. When you're done, click COPY SELECTED CONTENT at the bottom of the panel to initiate the copy. Depending on how much content you're copying, the process may be nearly instantaneous or may take several minutes.
Permalink
Last updated 08/02/2021 by R. Davidson
What's related