(Bb Ultra) Move an item
Moving content items around in Blackboard Ultra is a click-and-drag process. First, click on the up-down arrow on the right side of the item you wish to move.

Then drag the item to its new location. Drag the item onto a folder to drop it into the folder.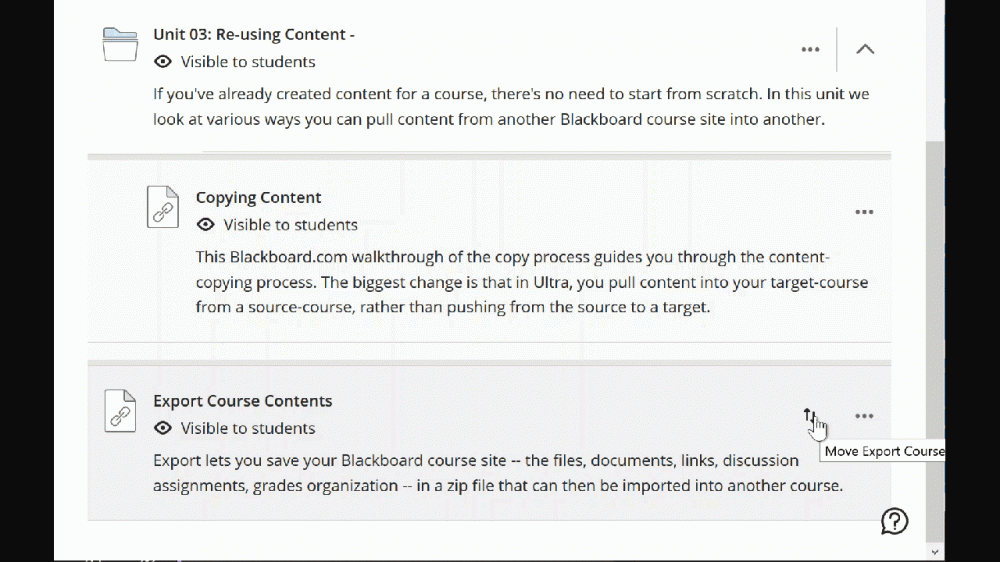 Permalink
Last updated 06/12/2020 by R. Davidson
What's related