The Library, Teaching, and Learning Center 2020 Thanksgiving List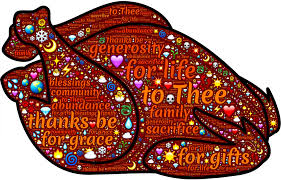 This week some of the Library, Teaching, and Learning staff took some time out in the midst of the pandemic and the difficulties it has brought about to pause and consider what we are thankful for:
Jennifer Dean, Dean of Libraries and Instructional Technology: I am thankful for our caring & professional Libraries/IDS team & the opportunities I have had to work with you & learn more about you during this pandemic period.
Sara Armstrong, Associate Dean for Technical Services: I'm very grateful that everyone I've worked with has been both patient and supportive of each other. The greetings asking if people are "ok". The farewells that include "Stay Safe". They show an understanding and empathy to individual's circumstances. It's a show of care and support. Those things are needed now more than ever with our country in chaos. We exhibit hope and promise with each caring comment. I am grateful to all of you. Stay Safe.
George Libbey, Associate Dean for Public Services: I am grateful to work with people who genuinely care about one another and deal gracefully with everything that has been thrown at us this year. I look ahead to moving into a better 2021 with all of you.
Felicia Hartinger, Associate Director, Student Success Center: I am thankful for all the hard work my SSC team members have put in this year, despite the challenges of COVID-19! To the professional staff, tutors, and peer mentors, THANK YOU for all you do!
Megan Novell, Head of Circulation: I'm extra grateful to our students -- our hardworking, dedicated, smart, compassionate students. They have worked so hard to keep this place going and to make sure everyone keeps their masks on, and I am so, so thankful for everything they're doing to get us through this. And I miss them so much! Sincere, endless thanks to and for our students.
Sr. Sarah Ruth Foster, Professional Mentor: I am particularly grateful this year for the kindness of Dean Dean and Kat for their help which has allowed me to park close to the building on the days I work on campus. Their generosity has allowed me to save my feeble feet without taking someone else's spot. Thank you, Jennifer and Kat! ❤️
Held Over From Last Year, Sr. Sarah's Gratitude Haiku:
eyes greet passersby
with hearts full of gratitude
must be Thanksgiving
Amy Keyzer, Assistant to the Dean: As much as we're all struggling with Zoom fatigue during this year of the COVID-19 pandemic, I realize how grateful I am for these virtual platforms that allow us to meet and stay connected with one another across all campuses, despite working remotely. Zoom also enabled me to attend more programs presented by Detroit Mercy Law, Michigan Library Association, and others--events I might not have otherwise considered due to logistical inconvenience. Most of all, I am grateful for my 5-year anniversary at this university, as part of our inimitable Libraries/IDS team!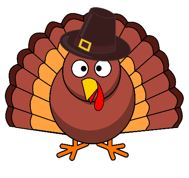 Joshua Duffy, Library Tech/Acquisitions: I am thankful for Vivian and Kris who help me so much with my job, providing help as well as navigating problems and difficulties. I am also thankful for everyone at the university that was working over the summer to keep things moving while I sat at home being paid to not worry about work.
Maurice Greenia, Library Tech/Preservation Specialist: In this difficult year, I'm thankful that I was still able to do library work for most of the year. I was happy to work in the actual library for six or seven days. It was like visiting an old friend, cautiously. Working at home, in Alma proved challenging. I was able to make a tedious job into a sort of game, which also made the work go faster and more efficiently. It wasn't easy to figure out workarounds, but when I finally did so, they were good ones. I have several jobs that I'm doing at home, including gluing books back together.
Karla Aikens, Library Tech/Aquisitions: I am thankful I have not lost any co-worker to the virus.
Julia Eisenstein, Librarian: I'm grateful for colleagues who work as a team to accomplish our common goal of service to others.
Rebecca Tull, Librarian: This Thanksgiving, I'm thankful for having had the flexibility to work safely from my living room these last several months. And for the Zoom calls with my fellow librarians - those calls definitely helped maintain a sense of connection!
Pat Higo, Librarian: I'm thankful I have a job that I can do from home. I can sleep in a little longer.
Jennifer Bowen, Librarian: I'm thankful that my colleague Vivian recommended the Netflix show "The Crown". I'm really enjoying it. Every time I watch it, I think of her and I appreciate her sharing her enthusiasm for the show with me. I'm hooked now too!
Jill Turner, Librarian: I am grateful for the entire acquisitions / ILL team : Josh, Kris, Vivian, Kat, Jessica. They have jumped through hoops for the nursing/PA students and faculty ordering and cataloging rush items or copying things that were not available electronically to get the students and faculty through this crummy summer and fall.
I am grateful for the admin team (Jennifer Dean, Marilyn, Sara, and George) that pushed e-resources through for my disciplines that made this summer of remote clinical rotations doable for the students.
I am grateful for my fellow reference librarians who have provided back up and covered VR shifts when I needed to switch. This has been a really crummy time, but I am grateful we pulled together and worked as a team to make this time a bit easier.
I am grateful for Nathan S, Nathan B, and Russ who helped with troubleshooting and installing software when we went remote.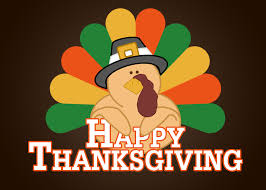 Permalink
Last updated 11/20/2020 by J. Eisenstein
What's related