Library Concludes the Ignatian Year

May 20, 2021 marked the start of the Ignatian Year, as proclaimed by Arturo Sosa, SJ, Superior General of the Jesuits. Since then, University of Detroit Mercy's McNichols Campus Library has been commemorating the occasion, the 500th anniversary of Ignatius the solder being struck by the cannonball that initiated his conversion.
To raise awareness of this special event and our shared Jesuit heritage, a regularly updated rotating exhibit, including biographies and autobiographies of St. Ignatius Loyola and Jesuit saints, books on the Society of Jesus, Ignatian Spirituality, rare Jesuitica, Jesuit martyrs and other highlights from the Library's collection, have been on view.
The Ignatian Year ends July 31, 2022 and to close out the commemorative year, the library is displaying photographs of a few of the Jesuits, past and present, who have graced the University of Detroit Mercy campus. We are grateful to their teaching, leadership, and commitment to the spiritual life of the University.
To learn more about the Ignatian Year, read Fr. General's letter.
The Library welcomes students, faculty, and staff to view the Ignatian Year display during Library hours. All are welcome to visit the:
Exhibits Guide for photos of the Library's current and past displays.
Catholic Studies Research Guide for some of the Library's many Catholic Studies resources.
Society of Jesus webpage for additional information on the Ignatian Year.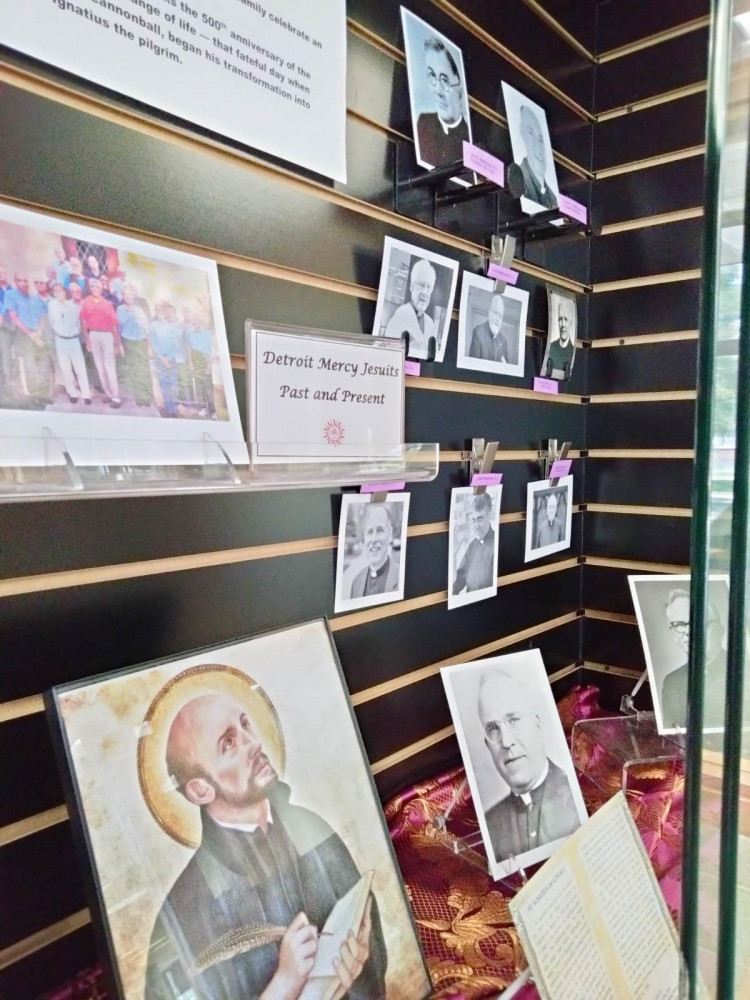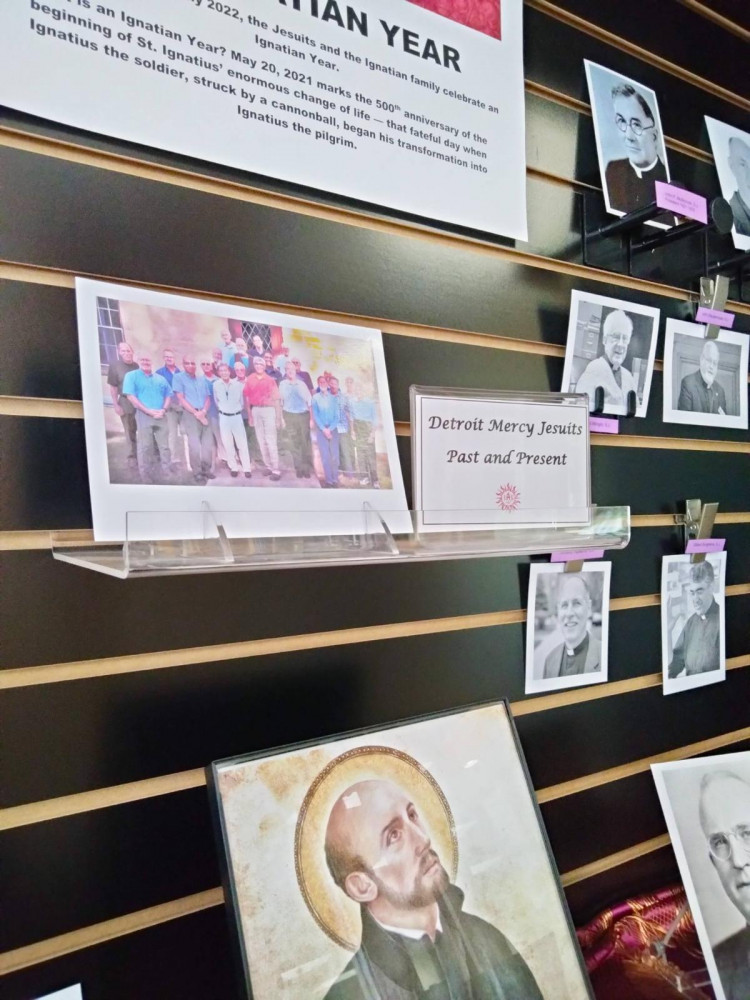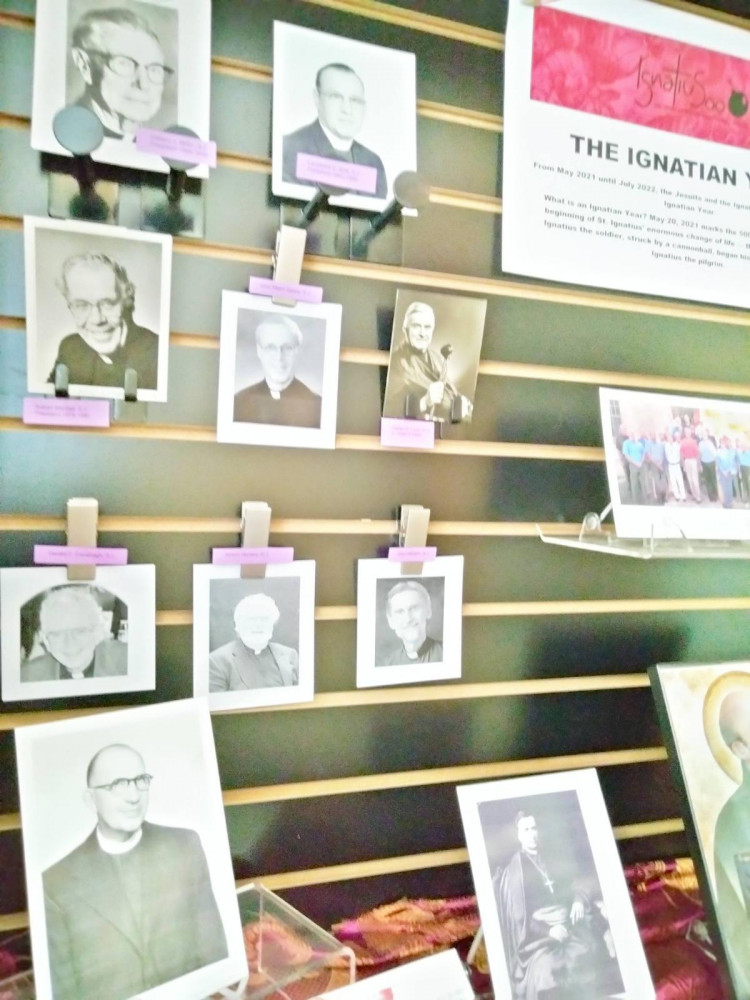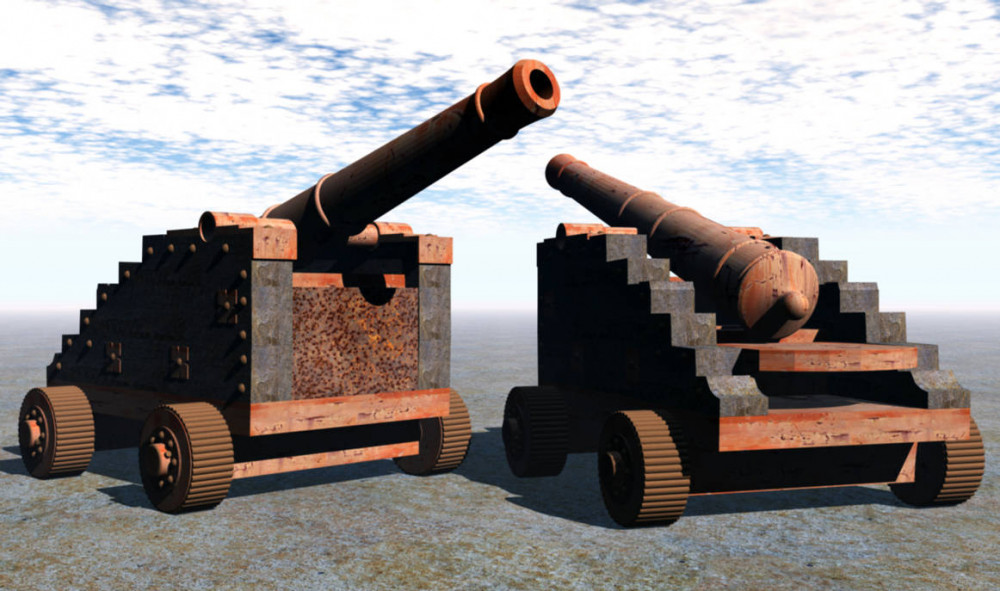 Julia Eisenstein, Library Professor
Rebecca Tull, Assistant Library Professor
Permalink
Last updated 07/23/2022 by J. Eisenstein
What's related