What's New This Fall
Welcome freshmen and welcome back everyone else!
The library has all sorts of new research resources this academic year.
First up, ding dong AVON calling. Academic Video Online is the most comprehensive video subscription available to libraries. It delivers more than 67,000 titles spanning the widest range of subject areas including anthropology, business, counseling, film, health, history, music, and more. More than 14,000 titles are exclusive to AVON.

For anyone interested in business news and up-to-date financial data, try Standard & Poor's GlobalMarket Intelligence and Capital IQ. Register with your udmercy.edu email address and you have full access.

Brought to you by the APA, three new Psychology resources:
PsycTESTS is a repository for a growing selection of psychological tests and measures, including thousands of actual test instruments and test items that are available for immediate download and use in research and teaching.
PsycBOOKS includes chapters in PDF from books published by the APA and other distinguished publishers, and includes digitized content of historical significance from the Archives of the History of American Psychology (AHAP) collection. It also contains classic books of landmark historical impact in psychology dating from the 1600s, and the exclusive electronic release of authored entries from APA/Oxford University Press Encyclopedia of Psychology.
PsycEXTRA is a bibliographic and full-text companion to the scholarly PsycINFO database. The document types included in PsycEXTRA consist of technical, annual and government reports, conference papers, newsletters, magazines, newspapers, consumer brochures and more. It contains records that are not indexed in any other APA database.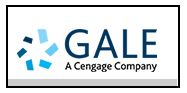 Two new Gale resources may be just what you need.
Archives of Sexuality and Gender: LGBTQ History & Culture Since 1940 presents important aspects of LGBTQ life in the second half of the twentieth century and beyond.
Crime, Punishment and Popular Culture, 1790-1920 presents the broadest and deepest collection of materials supporting the study of nineteenth-century criminal history, law, literature, and justice.

And for you theater folks, The New Play Exchange. The New Play Exchange ® is a streamlined script discovery and recommendation engine for the new play sector.
To access these and any of the other databases, from the library home page, https://libraries.udmercy.edu/ , click on the Students tab. Then click on Databases A-Z (https://udmercy.libguides.com/az.php ).
Permalink
Last updated 09/17/2019 by J. Eisenstein
What's related