Grade a simple item
Blackboard's Grade Center offers a number of approaches to posting grades and navigating the grade center.
For simple columns -- columns created directly in the Grade Center via the "Create Column" button, the process is a simple as clicking into the appropriate cell in the Grade Center and entering a score (always enter a score). Hit ENTER on your keyboard to advance to the next name in the same column.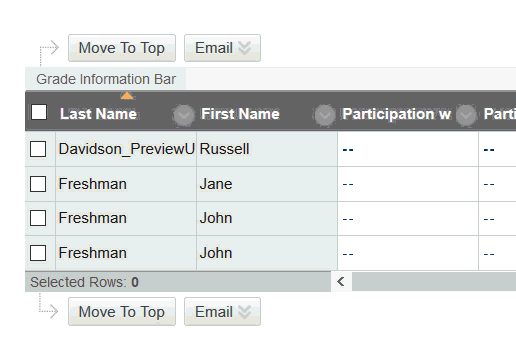 If you want to provide a student with feedback in addition to a score, click the options button that appears when you mouse over a grading cell and choose VIEW GRADE DETAILS. Enter the student's score in the score space and feedback in the FEEDBACK TO LEARNER space. Click SAVE to save your changes.
To enter the next student's score and feedback, click the arrow to the right of the current student's name.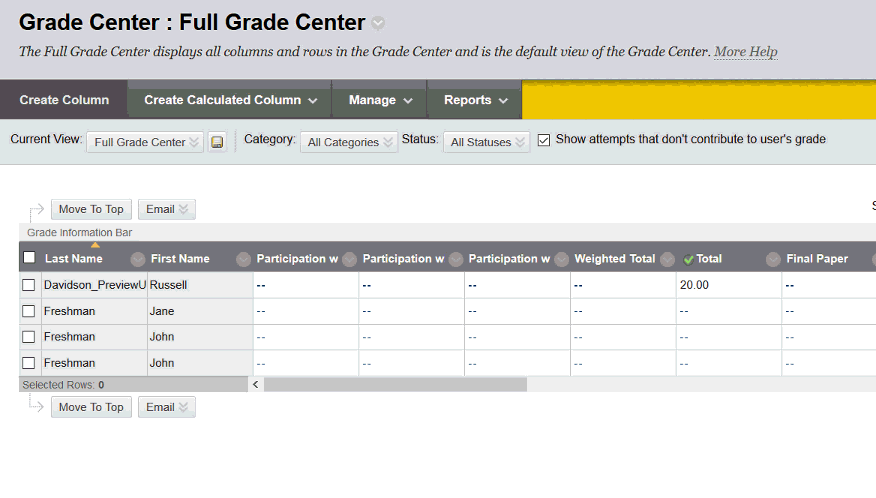 Permalink
Last updated 03/20/2018 by R. Davidson
What's related