Delete a Grade Center column
Deleting a Grade Center Column removes it completely from both the student and instructor view. Grade data is also removed when a column is deleted, ensuring that none of the information from the delete column is included in the total or weighted total columns.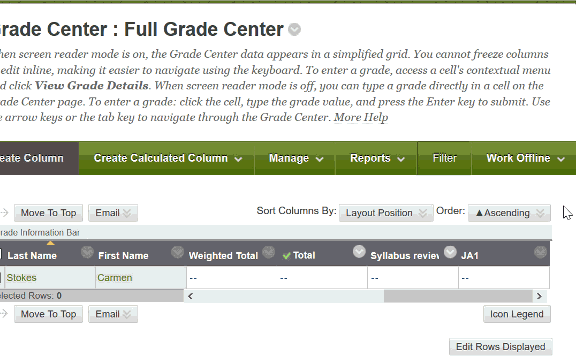 First, click the options button to the right of the column you wish to delete. Then choose DELETE COLUMN. Click OK to finish the process.
Permalink
Last updated 08/03/2017 by R. Davidson
What's related