Disable Edge "Open Office files in the browser" setting
ODE recommends using Mozilla Firefox or Google Chrome to access Blackboard, but many users prefer to continue using Microsoft Edge or Apple Safari. This may result in unexpected behavior on Blackboard, such as the following issue:
A recent addition to Edge has resulted in Office document links displaying a 404 Error. Here's how to disable that feature, although switching to Firefox or Chrome will also solve the problem.
Start by opening Microsoft Edge. Click the three-dots menu in the upper right corner of the window and select Settings.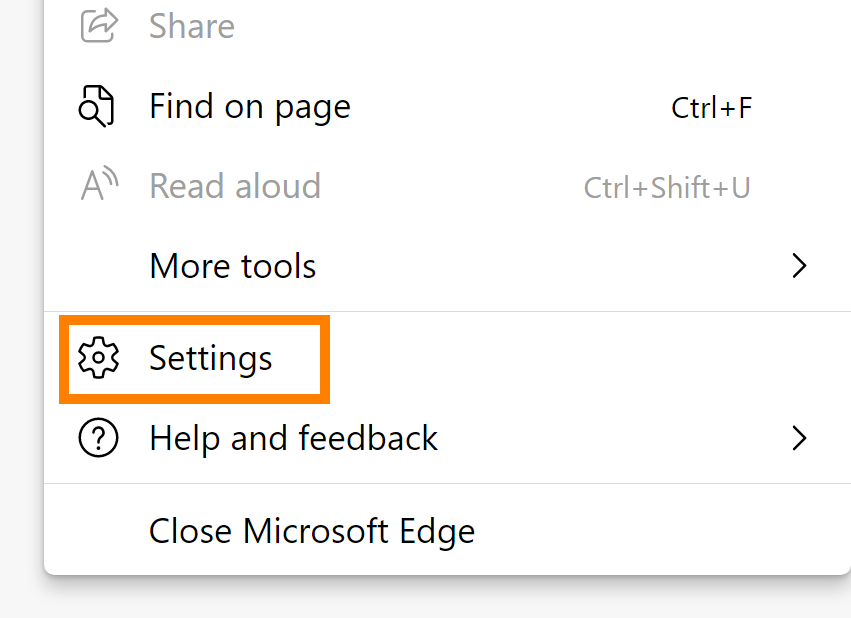 On the Settings page, click Downloads on the left and then disable "Open Office files in the browser"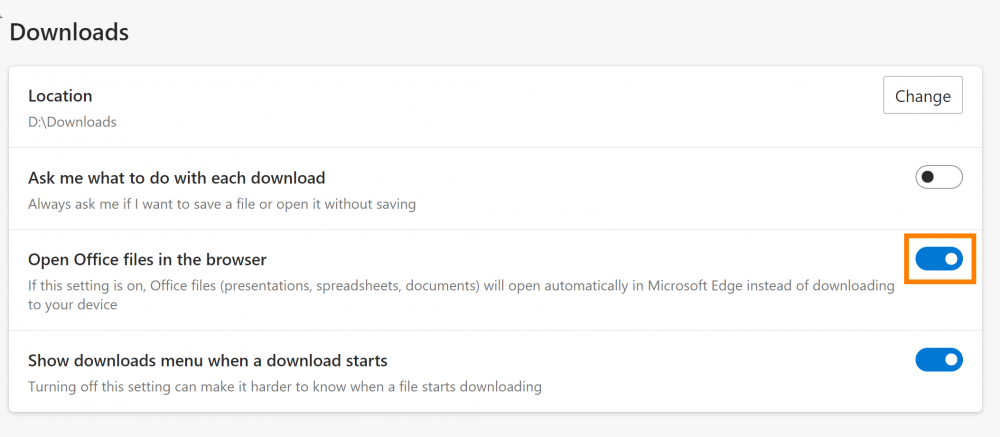 Office document links should now successfully download or open in your Office 365 app.
Permalink
Last updated 11/18/2021 by N. Blume
What's related