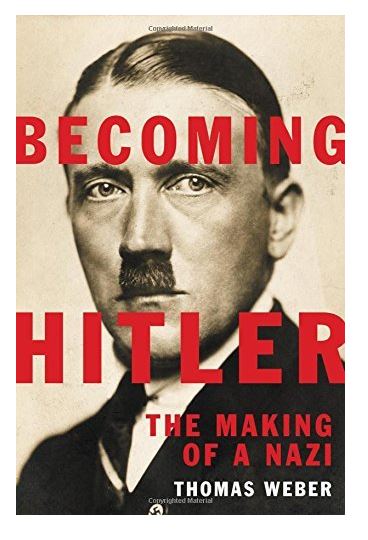 by Thomas Weber
An award-winning historian charts Hitler's radical transformation after World War I from a directionless loner into a powerful National Socialist leader

In Becoming Hitler, award-winning historian Thomas Weber examines Adolf Hitler's time in Munich between 1918 and 1926, the years when Hitler shed his awkward, feckless persona and transformed himself into a savvy opportunistic political operator who saw himself as Germany's messiah. The story of Hitler's transformation is one of a fateful match between man and city. After opportunistically fluctuating between the ideas of the left and the right, Hitler emerged as an astonishingly flexible leader of Munich's right-wing movement. The tragedy for Germany and the world was that Hitler found himself in Munich; had he not been in Bavaria in the wake of the war and the revolution, his transformation into a National Socialist may never have occurred.

In Becoming Hitler, Weber brilliantly charts this tragic metamorphosis, dramatically expanding our knowledge of how Hitler became a lethal demagogue.
More on Becoming Hitler: The Making of a Nazi
Last updated 03/12/2018 by P. Higo
OH NO! The system is down!
Well, guess we will just have to do stuff the old fashion way-with paper and pencil and a good memory as to where the print copies are located, if there is hard copy still available!
It helps to be an experienced librarian or cataloger who can remember the Library of Congress Classification system to at least be able to know where in the stacks to begin browsing.
Let's see: Nursing is in the R's, Literature in the P's, Bible is around the BS's, Education is LB's.....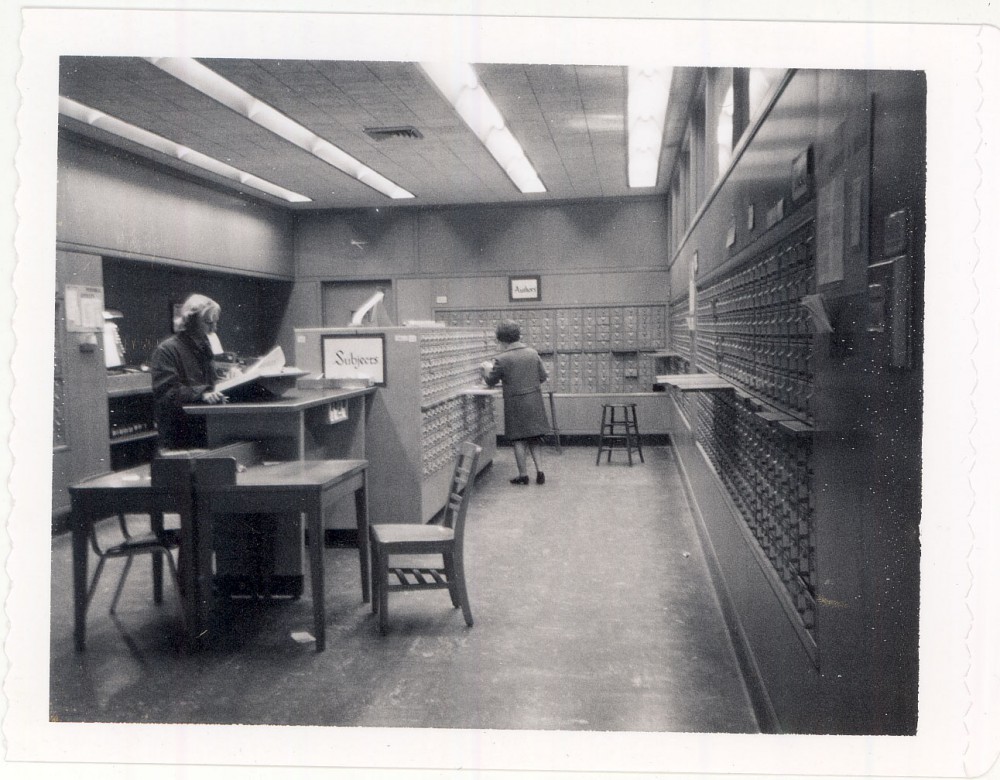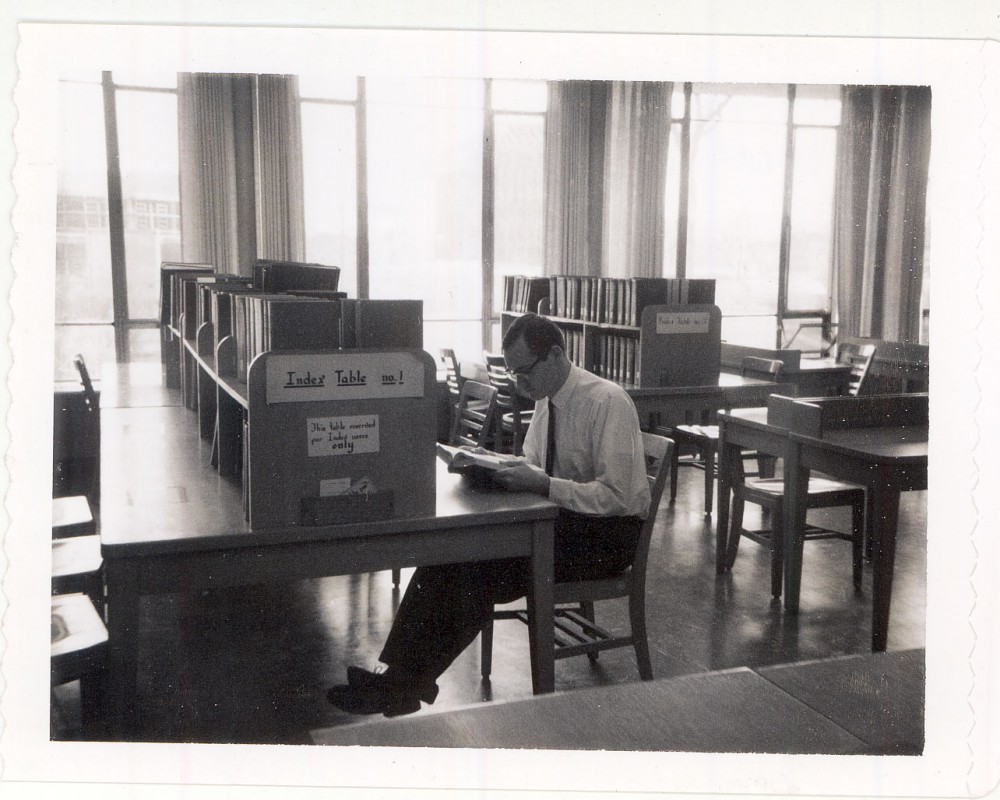 Who needs Google-just ask the librarian!
And then there are the things that never change, the system is not the only thing down.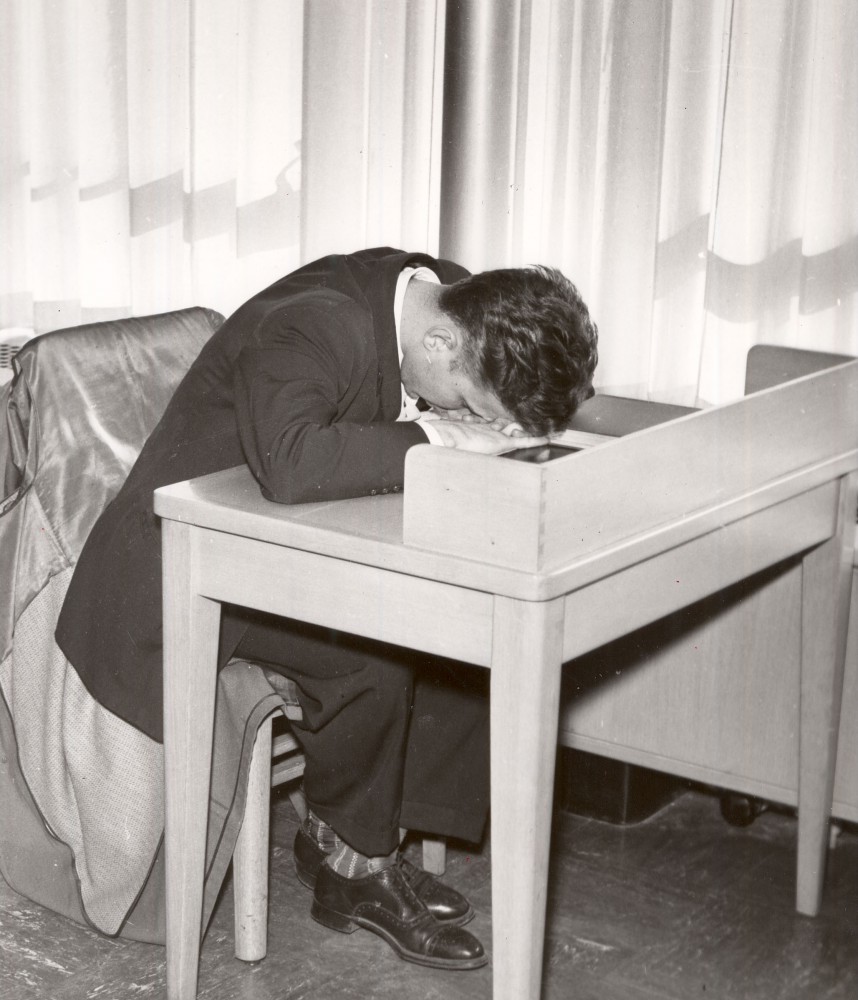 Last updated 03/07/2018 by P. Higo
Travelogue 1863
During the years of African-American Newspaper publication in the 1800s, articles would often appear regarding travel across the new territory that...
More on Travelogue 1863
Updated 3/2/18 by R. Davidson
"Southside View of Slavery"
A documentary on Public Television (PBS) called The African Americans: Many Rivers To Cross offers an excellent overview of slavery in the...
More on "Southside View of Slavery"
Updated 2/7/18 by P. Higo
Anyone old enough will recognize the title as a line from a Carpenters song on their Horizon album called Happy. But today I'm happy because the Health and Psychosocial Instruments (HaPI) database is here. This database will help you find information on assessment instruments in the health and behavioral science areas.

Access to HaPI is through Ovid. From the library home page, click on the Students tab. Then click on Databases A-Z. Scroll down until you find Health and Psychosocial Instruments (HaPI). Then click where it says Go to database.
Then, select Health and Psychosocial Instruments and click OK.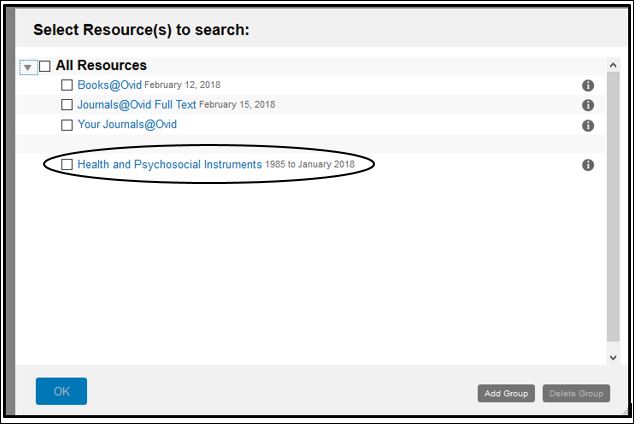 The basic search screen allows for keyword searching. By clicking on Limits, you can limit search results to Primary Sources (articles where the instrument was first published or a source that contains the full text of the instrument) or Secondary Sources (articles that use a particular instrument). By clicking Edit Limits there are even more ways to limit your...
More on HaPI is the Way I'm Feeling
Last updated 02/21/2018 by J. Eisenstein
The Library Has What You Need For Finals
We know you're getting geared up for the toughest time of the term- FINALS! Don't panic. We have you covered. The McNichols Campus...
More on The Library Has What You Need For Finals
Updated 12/6/17 by J. Eisenstein
Constitution day
This year Constitution Day will be celebrated at Detroit Mercy on Monday, September 18, commemorating the signing of the U.S. Constitution on...
More on Constitution day
Updated 9/14/17 by G. Libbey
Welcome Freshmen!
The UDM librarians are happy to welcome you to the library website. Here is some news you can use about the library. ...
More on Welcome Freshmen!
Updated 8/31/17 by J. Eisenstein