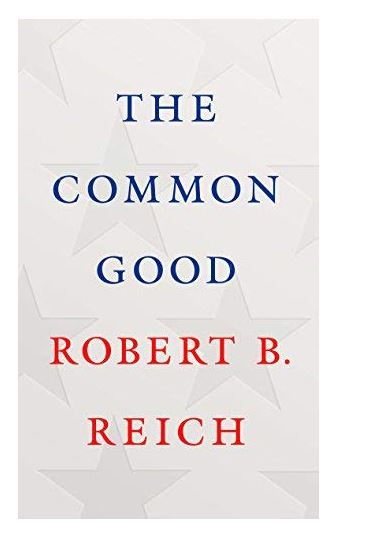 by Robert B. Reich
From the best-selling author of Saving Capitalism and The Work of Nations, a passionate, clear-eyed manifesto on why we must restore the idea of the common good to the center of our economics and politics.

With the warmth and lucidity that have made him one of our most important public voices, Robert B. Reich makes the case for a generous, inclusive understanding of the American project, centering on the moral obligations of citizenship. Rooting his argument in everyday reality and common sense, Reich demonstrates the existence of a common good, and argues that it is this that defines a society or a nation. Societies and nations undergo virtuous cycles that reinforce and build the common good, as well as vicious cycles that undermine it. Over the course of the past five decades, Reich contends, America has been in a slowly accelerating vicious cycle--one that can and must be reversed. But first we need to weigh what really matters, and how we as a country should relate to honor, shame, patriotism, truth, and the meaning of leadership.
Powerful, urgent, and utterly vital, this is a heartfelt missive from one of our foremost political thinkers: a fundamental statement about the purpose of society and a cri de coeur to save America's soul.
More on The Common Good
Last updated 08/13/2018 by P. Higo
The 1965 Tower Yearbook begins with an aerial view of the campus. Spending a few minutes on the two images offered here, allows visitors an amazing perspective on how much of the campus has changed over the past 50+ years. It's equally amazing, however, to notice in these images the things that haven't seemed to change during this time.
Using the magnification tool, it's interesting to sweep across these photographs. There's the old football stadium. It's days were numbered at this point and it would only stand another decade or so. Parking lots and roadways seen in these shots are no longer available, and some of the surrounding houses are no longer there. It might be easier to compare the campus then with the campus now by knowing exactly where the buildings are in these photographs.
At first glance, the viewer may discover that the campus from this vantage point is easily recognizable as the University of Detroit. Those of us who know the campus well can see what's missing almost immediately, however.
Although the Student Center was begun in 1956, it wouldn't become the building we know today until 1969. Seeing the empty space in this photo where it stands now offers some perspective on the way students...
More on 1965 — Aerial View
Last updated 08/09/2018 by P. Higo
The VITA 1928
Just an interesting Ad from the 1928 Varsity News Commencement issue. Not much in the way about the commencement-mostly ads, jokes, cartoons (I guess...
More on The VITA 1928
Updated 8/1/18 by P. Higo
Library ALMOST done.....
Just a few more finishing touches to do.... Computers going up! Bookmark cafe coming along.... New furniture added...
More on Library ALMOST done.....
Updated 7/26/18 by P. Higo
Library Renovation Update
Just a couple more weeks and the library renovation should be just about done! See new more modern water fountain! Cafe's new home...
More on Library Renovation Update
Updated 7/19/18 by P. Higo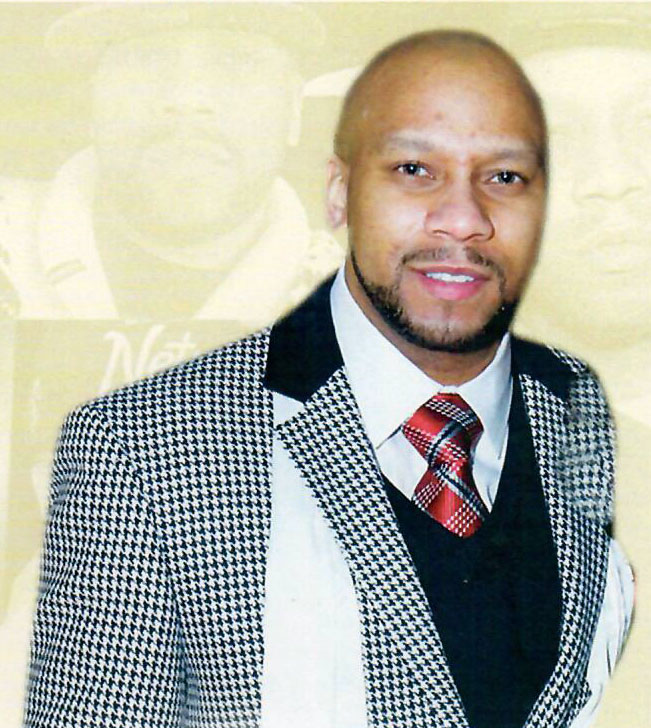 Normally, the Research Blog describes library resources that might be useful to students and faculty. However, today we are departing from that mission to recognize Betty Nelson's son Derick who was killed three years ago today. Today's blog is a reprise of a blog posted that summer.
It happens everyday. Everyday you watch the news and there is another story about a senseless shooting in some part of Detroit. If you pay any attention at all, it's only to shrug and think to yourself what's wrong with this city? Another anonymous casualty. But on May 9, 2015 a member of the library family, the UDM family, became the victim. Betty Nelson's (Head of Circulation at the McNichols Campus Library) only child, Derick, was gunned down in the parking lot of his gated community apartment.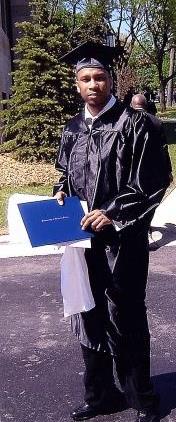 Derick earned his Bachelors in Computer and Information Systems and Masters in Information Assurance from UDM. He worked in the library during the years he was attending school here and was well known and well liked by many among the UDM community. Derick was a brilliant, creative and giving individual. He was the kind of person who would do anything for you. That may sound cliche, but in his case it was the...
More on In Memory of Derick Nelson
Last updated 05/09/2018 by J. Eisenstein
In Memory of Derick Nelson
Normally, the Research Blog describes library resources that might be useful to students and faculty. However, today we are departing from that...
More on In Memory of Derick Nelson
Updated 5/9/18 by J. Eisenstein
The Library Has What You Need For Finals
We know you're getting geared up for the toughest time of the term- FINALS! Don't panic. We have you covered. The McNichols Campus...
More on The Library Has What You Need For Finals
Updated 4/15/18 by J. Eisenstein
HaPI is the Way I'm Feeling
Anyone old enough will recognize the title as a line from a Carpenters song on their Horizon album called Happy. But today I'm happy because...
More on HaPI is the Way I'm Feeling
Updated 5/9/18 by J. Eisenstein