(Bb Ultra) Upload a File
The UPLOAD tool lets you upload one or more files from your computer to Blackboard.
Just click the add button and choose UPLOAD.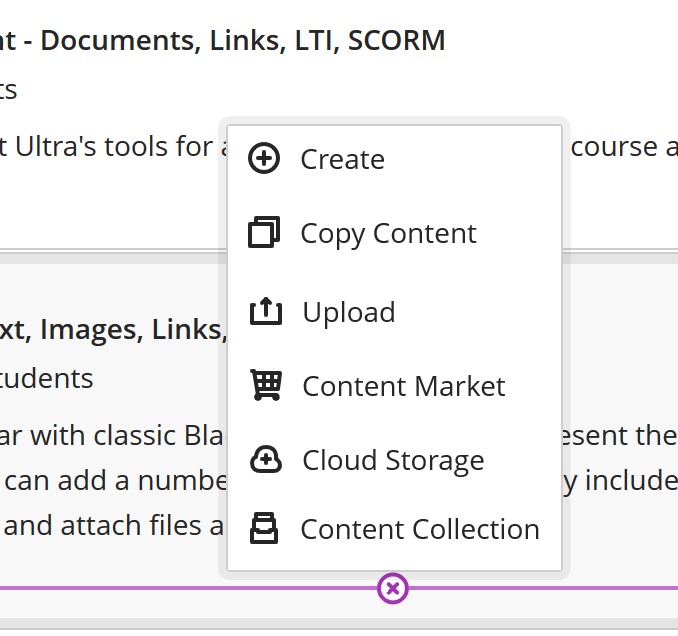 Use the file browser to locate the file or files you wish to upload. Use CTRL + CLICK to select more than one file at once.
Files will take a few seconds to upload (depending on the size of the files). Please do not upload video directly into Blackboard. In keeping with the Detroit Mercy Guidelines for Lecturing Online, you should upload your videos to Microsoft Stream instead and link them to your course site.
Once you've added a file (or files) to Blackboard, you should click the file's MORE button and choose Edit add a description.

Editing the item lets you add a description (which we strongly encourage -- ideally, you should include information about what the file is, why you are sharing it, and how students should use it). If you choose to replace the file, you will be prompted to replace the file from your local storage.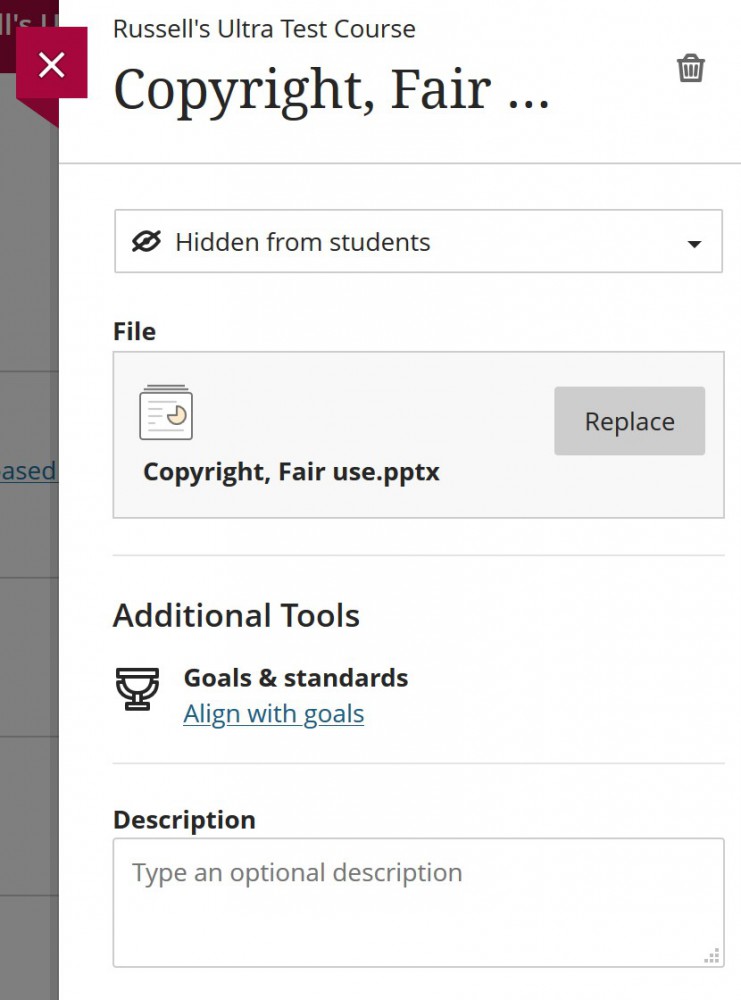 Permalink
Last updated 06/12/2020 by R. Davidson
What's related