Student Submitted Videos
If you're teaching a class that requires students record and submit a speech or other presentation for the class to view, you can have them use Stream to present that video to you and the class.
Using a Stream Group will let them submit that video in such a fashion that only the folks in the class have access (which keeps the class and their work FERPA compliant). To do this, set up a Group as you normally would (this page walks you through how to do that). But in STEP 4 on that page, set "Allow all members to contribute" to ON.
This will let students upload videos to the group (or add group permissions to their video).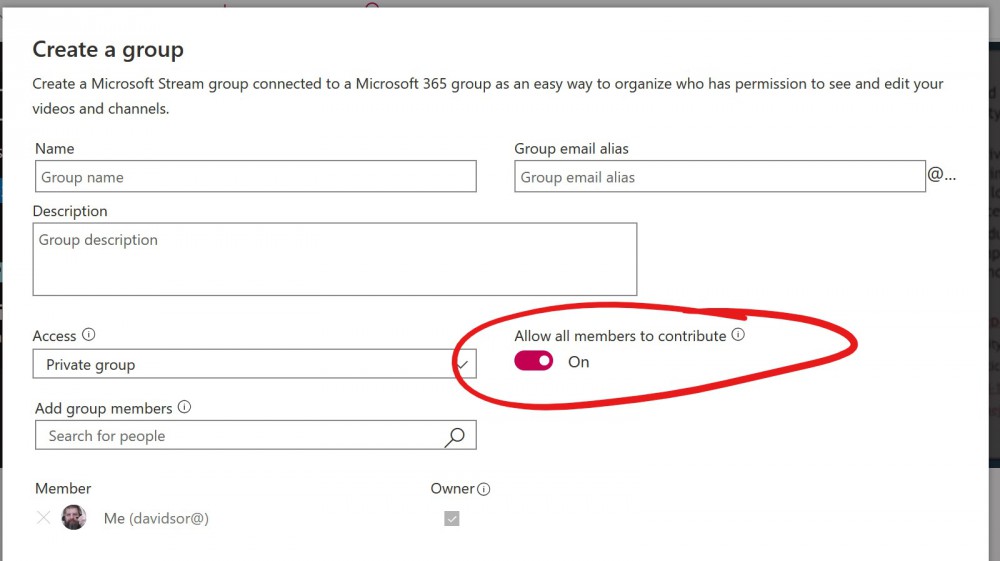 To get students to the group page for uploading their video
You'll want to share a link to the group page. To get this, go to Stream:
First log into Office 365, then select STREAM from the apps list. If it doesn't appear immediately, click the ALL APPS button.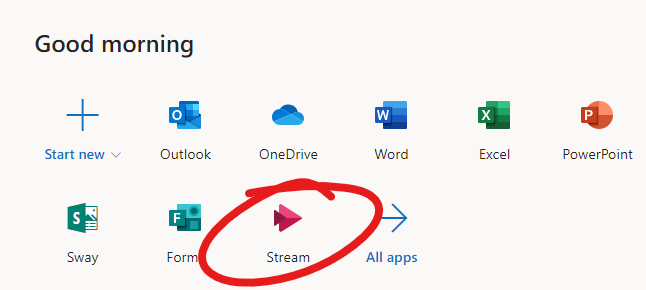 Go to MY CONTENT and select GROUPS.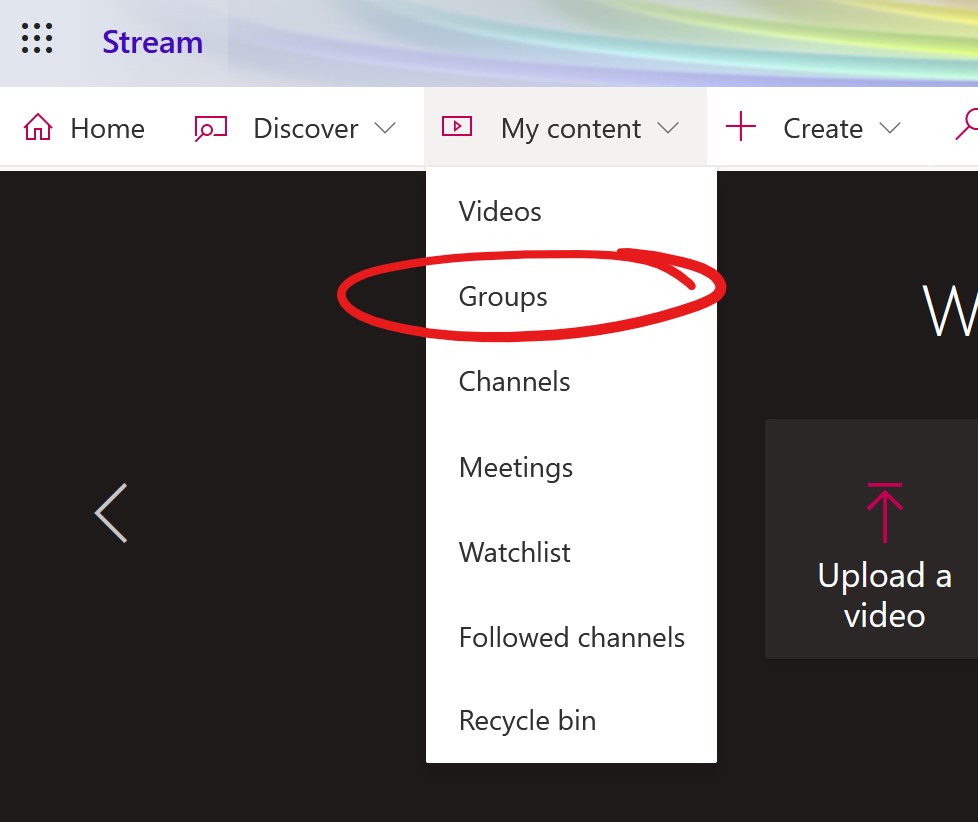 Find and click on the group in question, then copy the address at the top of the page.

Provide your students with a link to that address in their course site.
You may also want to provide students with a link to these student-centered instructions for uploading videos to a Stream group.
Permalink
Last updated 08/27/2020 by R. Davidson
What's related