Office of Digital Education
(Bb Ultra) Adding an announcement
Adding an announcement in Blackboard Ultra is probably one of the first things you will do when you create your course. It's a great way to communicate with your students, as well as make it part of your course, versus just sending an email. For instance if you need to announce that class is cancelled, posting an announcement about class being cancelled will make it part of the course in case your students sign into Blackboard before checking their email.
Note: Blackboard Ultra collects the announcements and sends out an email in the late evening, this is different than Blackboard classic. Announcements show up on the students' Activity Stream. They email out in the daily notifications at around 11 PM and you can't force them earlier. Students with the Blackboard app will be alerted more quickly (although currently it is undetermined how much more quickly).If you want to email students an alert, use Messages instead.
To get started, first go into your course, and click on the link below "Announcements" in the "Details and Actions" menu.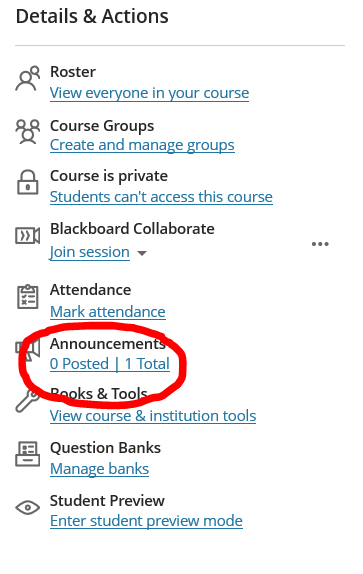 Next, click on the plus sign in the upper right corner on the course announcements page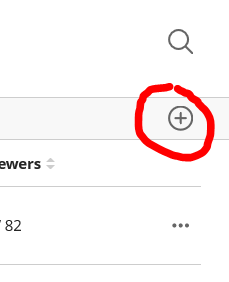 This will open the "new announcement" page.
Write a title for your announcement


Then fill in your "message"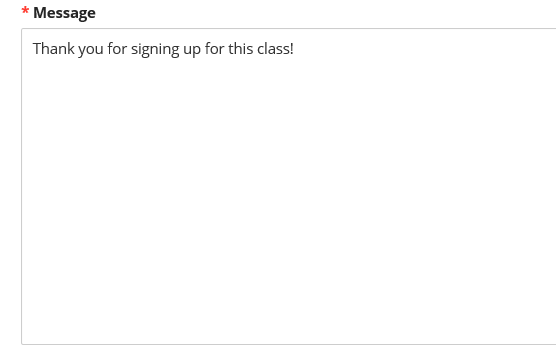 You can also schedule your announcement by simply clicking the box next to schedule announcement


and pick your days/times you wish to show and/or hide your announcement.
When you're finished, click the save button, and you're done.
Permalink
Last updated 06/03/2020 by A. Cressey
What's related