(Bb Ultra) Make Your Course Available
By default, Blackboard course sites are Private -- accessible to instructors but not students. When you are ready for your students to have access to your course site, you'll need to open it.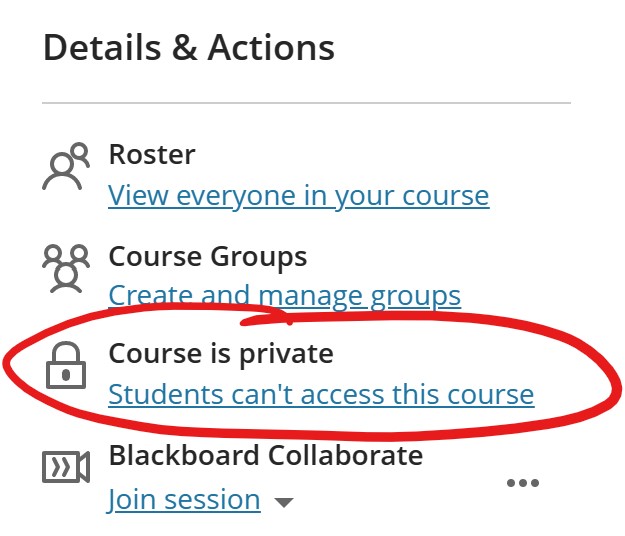 To open a course, go into the course site. Look under DETAILS & ACTIONS and find where it says "Course is private."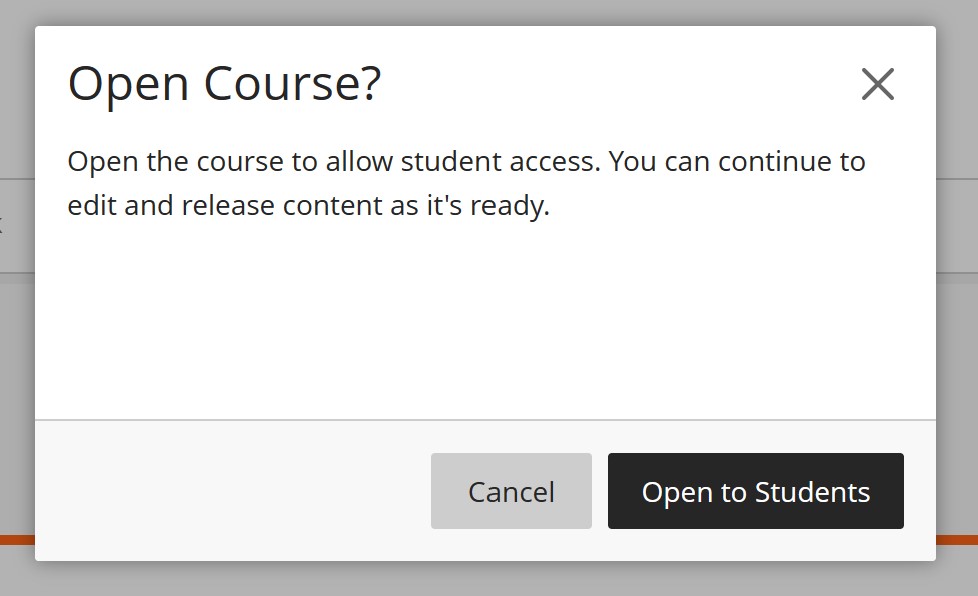 Click the "Students can't access this course" text beneath to get the "Open course" dialog window. Click the OPEN TO STUDENTS button to make your site available.
Permalink
Last updated 08/16/2021 by R. Davidson
What's related