Add a Link to Your Collaborate Room
Creating a shortcut to your Blackboard Collaborate room in the course menu is pretty easy.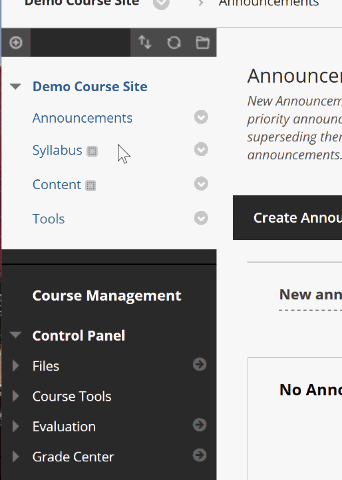 Just click the little + icon in the upper left of the course menu. Choose TOOL LINK.
Enter a name for your link in the space provided. In the example we use ONLINE CLASSROOM. You can use anything that will be clear to your students ("Collaborate" is another good choice; whatever you use, it should be the language that you use to describe the space to your students).
Select BLACKBOARD COLLABORATE ULTRA from the pull-down list.
Check the AVAILABLE TO USERS box. Click SUBMIT.
Then, if you'd like, click and drag the item from its left side to reposition it on the list.
Permalink
Last updated 03/11/2020 by R. Davidson
What's related