Add a profile image to your Blackboard account
Adding a profile image (or avatar) to your account can help to give you a visual identity on Blackboard. The image will appear alongside your discussion board, journal, and blog posts, as well as in other places.
Before you get started adding an avatar to your account, you'll want to find or create an appropriate image. The image should be square and ideally 150 by 150 pixels. If the image is of different dimensions, it will get distorted as it is squished into a square.
1. To add the image, you'll need to access your Personal Information page. On your MY BLACKBOARD page you'll want to find the TOOLS block, which will either be on the far right or at the bottom of the page (in mobile view. Select PERSONAL INFORMATION from this block.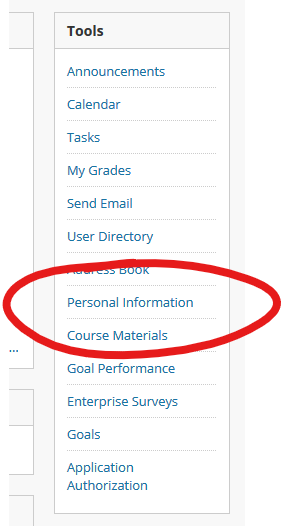 2. Now choose PERSONALIZE MY SETTINGS.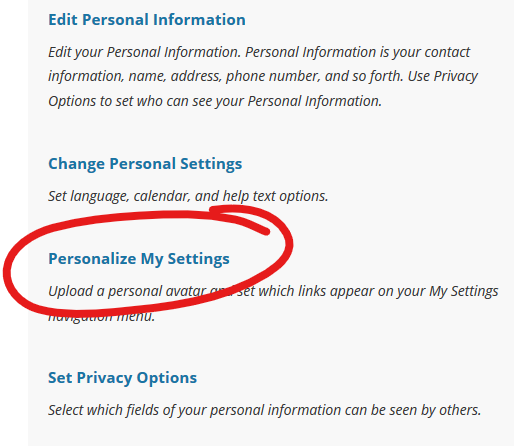 3. The first block on your settings is the one we want to edit. Under Display Options choose "Use custom avatar image", then click BROWSE MY COMPUTER and locate the image you wish to use. Click SUBMIT to save your change.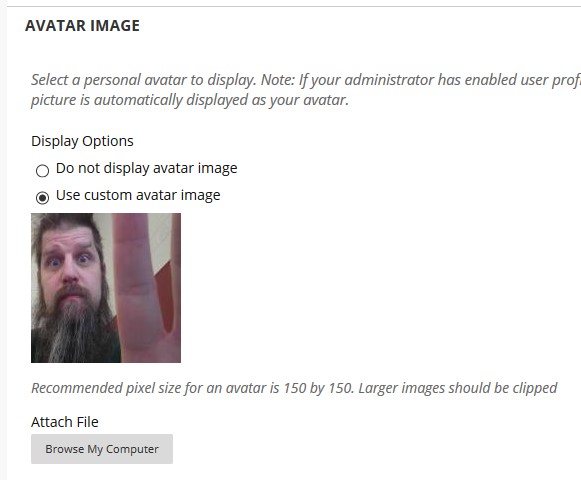 Permalink
Last updated 01/09/2020 by R. Davidson
What's related