Launch a Collaborate Room
There are two types of Blackboard Collaborate room: the course room, which is a general space that is always available, and a session room, which is usually set up for a specific purpose and only available for a limited time.
To access the course room, look for the "Get secure link" text in the upper-right corner of your Blackboard Collaborate screen. Click that, then choose "Join Course Room".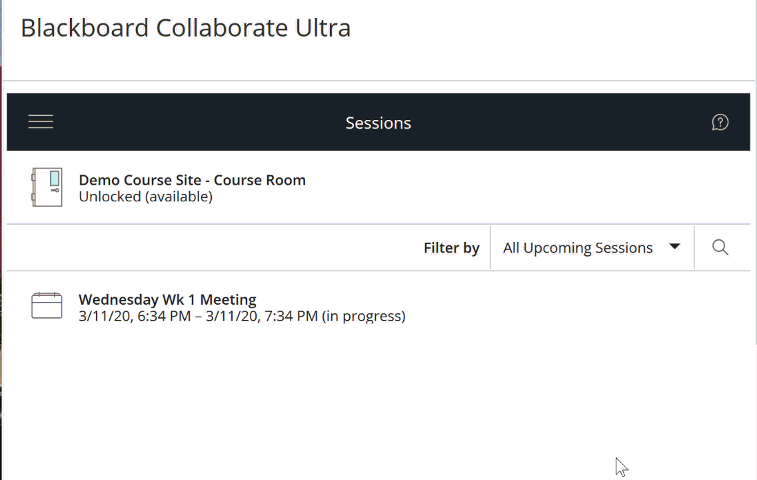 To access a session room, click the session name, then choose "Join Session".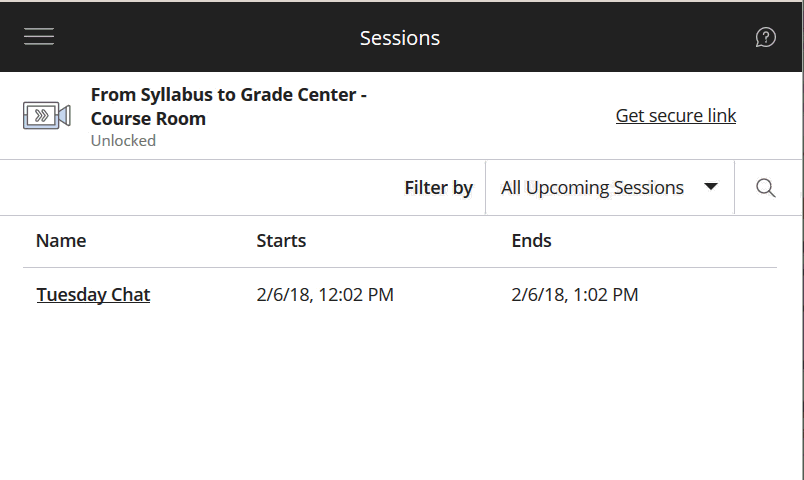 Permalink
Last updated 02/06/2018 by R. Davidson
What's related