The Library, Teaching, and Learning Center Thanksgiving List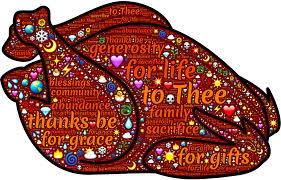 This week some of the Library, Teaching, and Learning staff took some time out to pause and consider what we are thankful for:
Jennifer Dean, Dean of University Libraries and Instructional Technology: We have much to be thankful for here. I am thankful for the camaraderie we share in the Libraries/IDS and the Library Teaching & Learning Center. It makes coming to work fun, and it makes me want to do my best everyday. I attended the Michigan Library Association conference back in October. Our first keynote presenter shared that camaraderie was the #1 thing that made people want to come to work and go the extra mile - it even outranked pay. That resonated with me...but as a librarian, I had to look it up! From a 2013 Harvard Business Review article: "Research shows that workers are happier in their jobs when they have friendships with co-workers." The author, currently the President at Adelphi University and formerly Provost and Prof of Management at the Univ of KY, goes on to say: "Camaraderie is more than just having fun, though. It is also about creating a common sense of purpose and the mentality that we are in-it together. … In short, camaraderie promotes a group loyalty that results in a shared commitment to and discipline toward the work." I am thankful for all of you!
George Libbey, Associate Dean for Public Services: I am grateful for the amazing Detroit Mercy students, especially our student assistants, and for a great group of colleagues.
Susan Trudeau, Director, Student Success Center: I am thankful to work with such a special team of staff and student staff dedicated to our Mission of supporting education for everyone. I am lucky to work in the best department on campus!
Felicia Hartinger, Associate Director, Student Success Center: I am thankful for my new husband, Garrett whom I met here in the Library at Detroit Mercy, and who works in the MSON! I am grateful for feeling that my coworkers are not just coworkers, but we truly are a work family. I know we can count on one another to serve our students, and support one another despite what may be going on in our personal lives too. I find this to be very rare, and I am happy I can have that here at Detroit Mercy!
Sr. Sarah Ruth Foster, Professional Mentor: I am grateful for the chance to share God's word through Bentley to all who grace the UDM campus.
Amy Keyzer, Assistant to the Dean: I am grateful for friendships with colleagues and students here--sharing stories and life's experiences, lending or leaning on a supportive shoulder, working together toward a common goal, finding humor in a stressful situation, feeling camaraderie. And unexpected break room snacks. I'm also grateful for "loose ends" Fridays to catch up on emails and tiny details!
Nicole Shorter, Library Assistant: I am thankful for our Library Family and a flexible work schedule.
Marie Jefferson, Evening Services Coordinator: I would like to say that I am thankful the opportunity to share my skills and ideas with the library. I am so overwhelmed by the passion that is on everyone's face when I walk through the doors. I am thankful for the position I hold as the Evening Services Coordinator, I am grateful beyond measure.
Nathan Blume, Instruction Designer: We can all be thankful for the renovated first floor that provides comfortable space for students to study!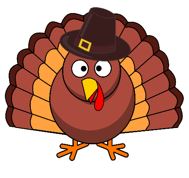 Karl Ericson, Librarian: I'm thankful for change.
Julia Eisenstein, Librarian: I'm grateful any time there is pizza and that I can go to mass on campus in the middle of the day.
Cindy Gillham, Librarian: I'm grateful for great colleagues.
Pat Higo, Librarian: I'm thankful that I have flexible hours so I don't have to get stressed out with rush hour traffic.
Kris McLonis, Librarian: I am very thankful for the amount of vacation time we librarians get -- it allows me not only to help my family, but also to engage in activism for the community and our country. I am thankful for being able to work a schedule that meshes well with the other things I have going on in my life. I am thankful for tenure! In a time when so many people are scraping by in a gig economy, I am in a position where I can reasonably expect to remain until I am ready to retire. I am thankful for employer-provided health care. Even though the Affordable Health Care Act (so far) has been a godsend for those who formerly had none, knowing that I can go to a doctor when I am sick and get medicine or other treatment without it eating into housing and other costs is great peace of mind.
Allen Seales, Success Coach, TRiO Student Support Services: I am thankful for the space that allows students to come together and learn from one another. Also, providing a safe space they can call another home to become successful. Each student is unique in their own and I am thankful for the students I interact with and provide the support that I can.
Jennifer Bowen, Librarian: I'm grateful for my health and the health of my friends, family, and coworkers.
Jill Turner, Librarian: I am thankful for my co-workers and office mates at both Dental and McN, I love sharing an office with them; my co-workers at McN with whom I am collaborating on projects with and my co-workers at Dental - we make a good team; the freedom and support that my chain of command allows me, so I can pursue what I want to professionally; Nathan for hooking me up technologically; the university - it has some issues (as do all workplaces) but is one of the best places I've ever worked.
Permalink
Last updated 11/19/2018 by J. Eisenstein
What's related