Office of Digital Education
Creating a Grade Center category
If you're using a weighted total column in your Grade Center, you will probably want to create categories specific to your course. Fortunately, the process is extremely simple.
First, navigate to the Full Grade Center in your course, then Categories under the Manage heading.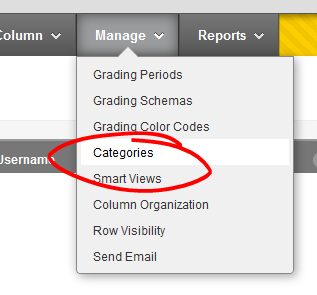 Now, click the Create Category button.

Finally, enter the category name and click Submit.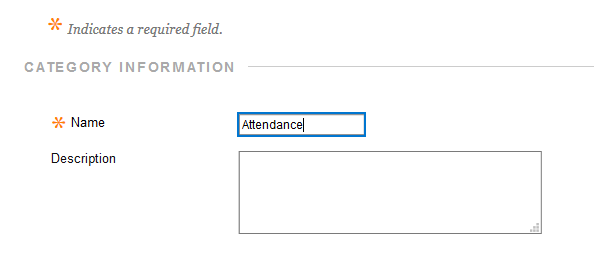 Permalink
Last updated 01/16/2018 by R. Davidson
What's related