Blackboard Portfolio - Preview, Layout, and Colors
The portfolio you see in the Blackboard's portfolio editor isn't exactly what you'll be sharing. There are a couple ways to view the portfolio as it will be shared. From the portfolio tool page, you can click the VIEW button on the portfolio's box.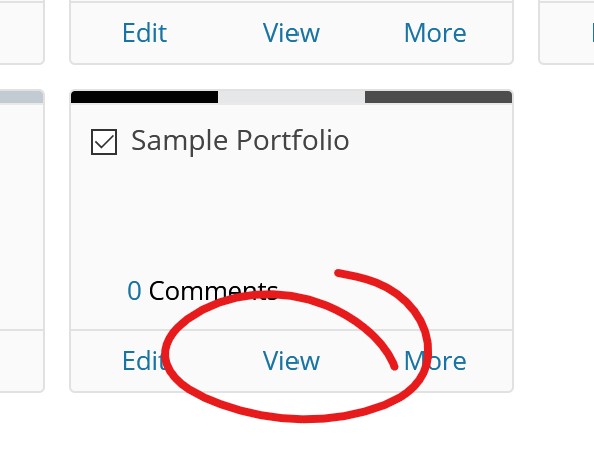 OR if you're editing the portfolio, you can preview the portfolio by clicking PREVIEW AND CUSTOMIZE in the upper right.
You can change your portfolio's layout and colors by choosing different options in the upper left. When you've got a layout and color configuration you're happy with, click the SAVE button in the upper right to preserve your changes.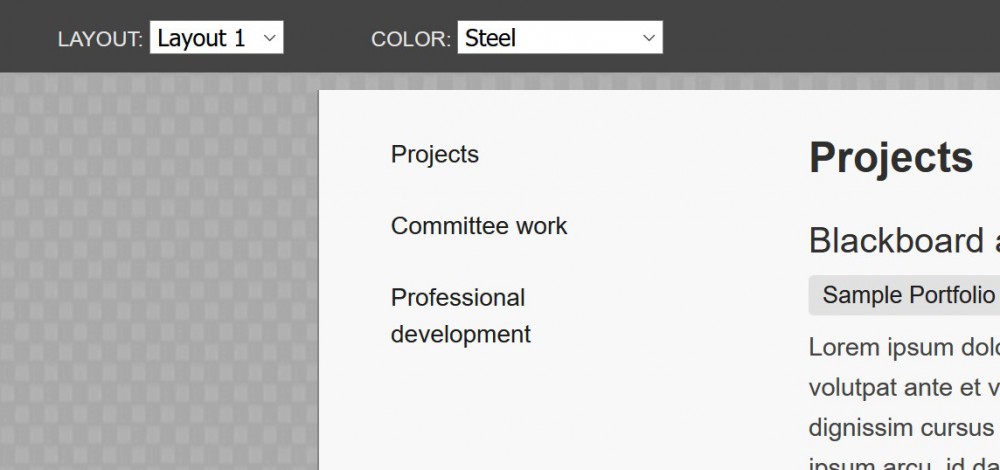 Permalink
Last updated 03/15/2021 by R. Davidson
What's related