Dental library (restricted access)
Install Office 365 Apps
While the web-based versions of Office apps Word, PowerPoint, and Excel are both useful and convenient, they are not as full-featured as the desktop versions of the software. As a result, you may want to install Office 365 apps to your home computer to complete higher-end activities.
Fortunately, installing this software is a simple process.
Simply log into your Office 365 account, then click the INSTALL OFFICE button in the upper right.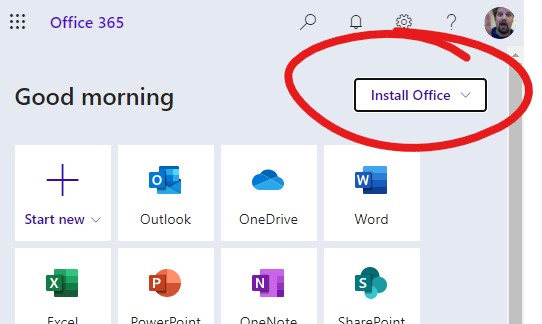 Choose Office 365 apps.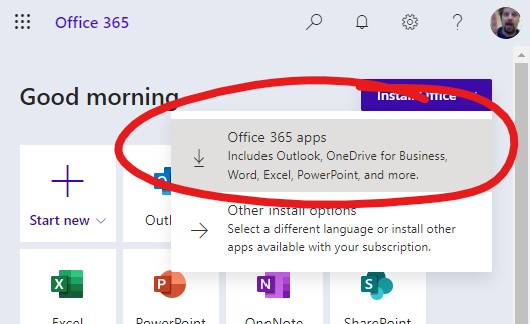 Then simply follow the on-screen instructions to complete the download and installation process.
If you only see SKYPE FOR BUSINESS listed on the page, you still need to register for Microsoft Office 365 with a valid Detroit Mercy email address: Current Student Registration / Faculty, Staff, and Administrator Registration. Just follow the instructions on those pages and follow up with the "Complete Office 365 Education signup" link in an email that gets sent from the "Microsoft Office 365 Team."
Permalink
Last updated 07/24/2020 by R. Davidson
What's related