(Bb Ultra) Create Discussion Groups
To create a general group or group set, click CREATE AND MANAGE GROUPS under Course Groups in the Details and Actions section.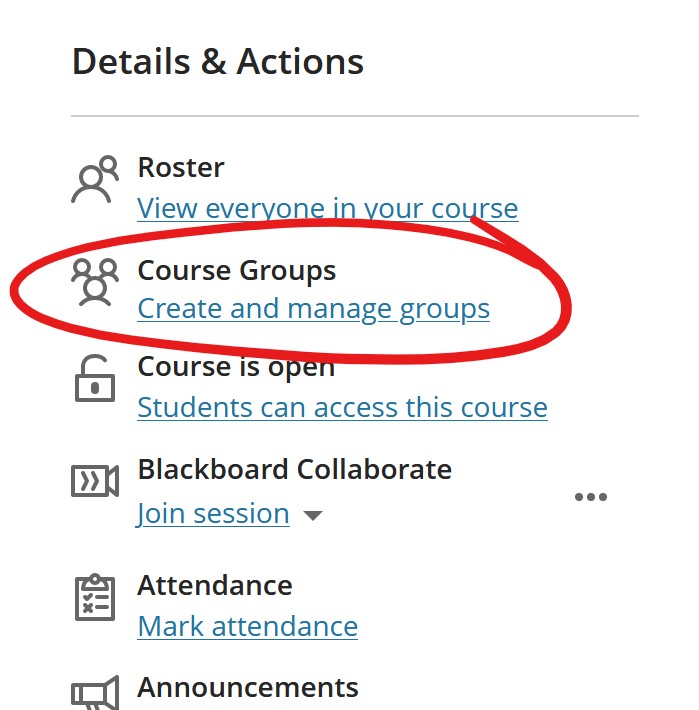 Name your Group Set at the top of the page.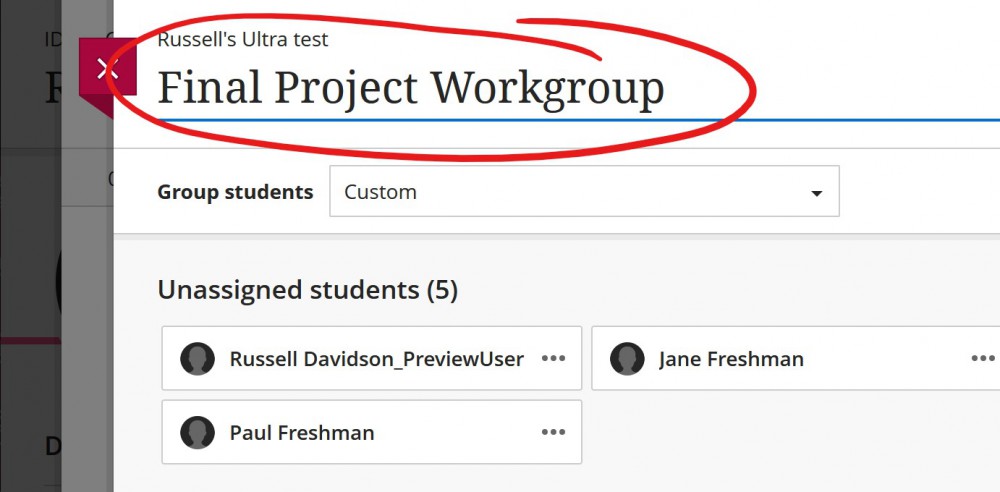 Next, choose how you'd like to group your students. You can manually add students to groups via the CUSTOM option. Or you can randomly assign students to groups. Finally, you can use the Self-Enrollment option to let the students add themselves to their groups.
To manually assign students to groups
Leave the GROUP STUDENTS pulldown set to CUSTOM.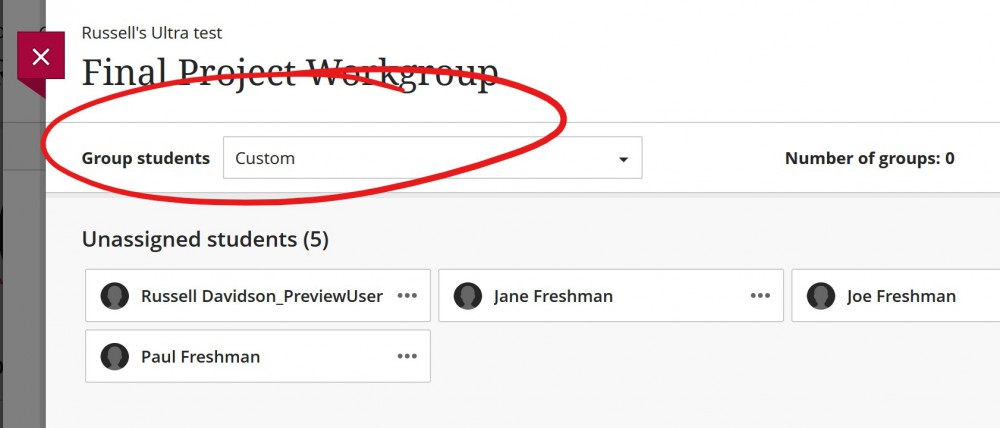 Then scroll down, click the + under the CREATE NEW GROUP heading to create a new group.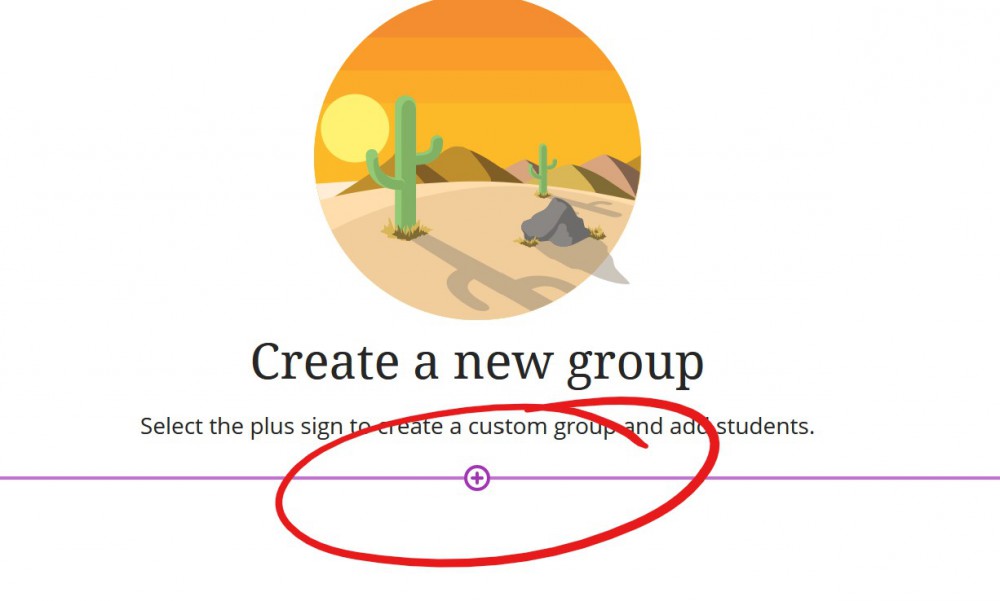 Give the group an appropriate name and description, if necessary.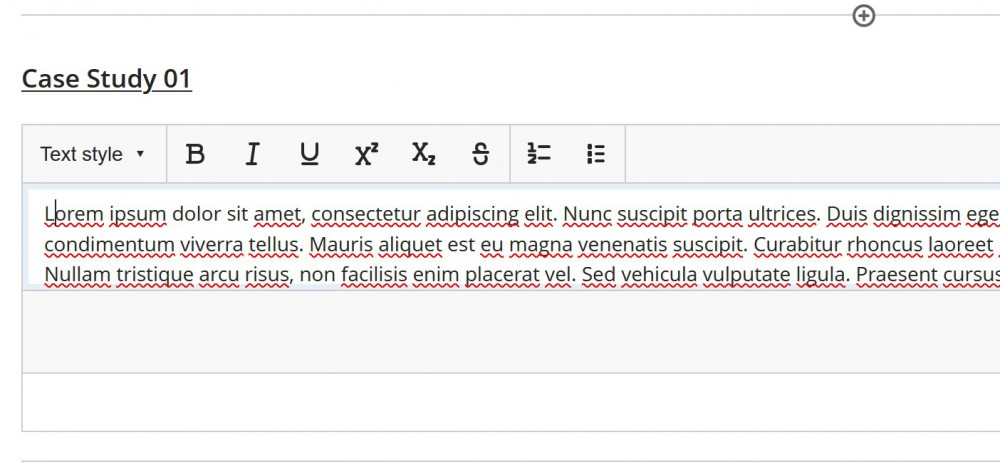 Repeat this process for each group you'll need to create.
Once you've got all your groups created, you can start adding members. Scroll up to the "Unassigned students" list at the top. Click the "..." button next to a student's name and select the group you want to add the student to.
To Randomly Assign Students to Groups
In the GROUP STUDENTS pulldown, select Randomly Assign.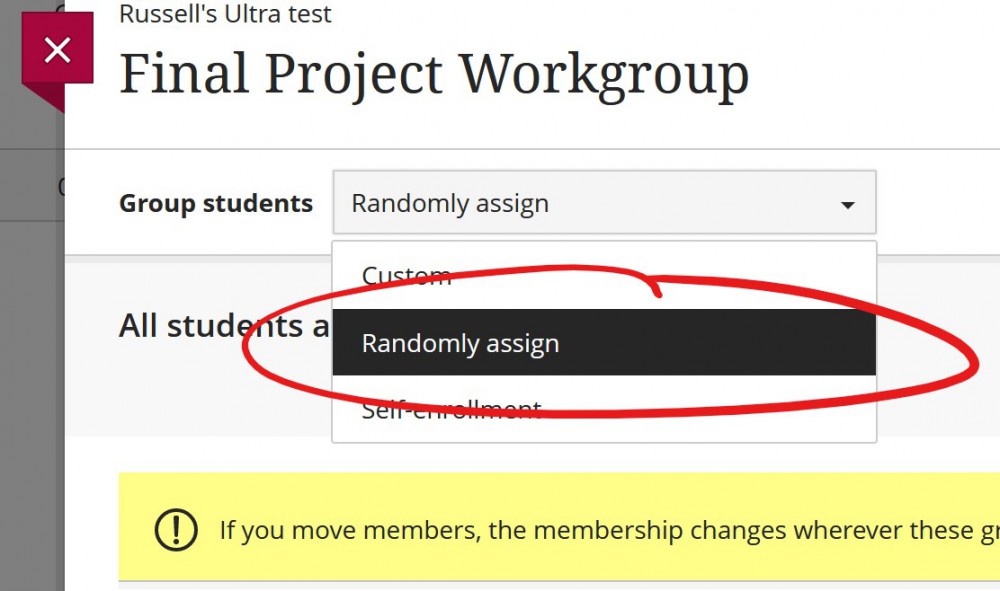 You'll be limited in the number of groups you can create based on the number of students in the class. Select the appropriate number of groups from the NUMBER OF GROUPS pulldown list.

As with the custom assignment, you can name and put descriptions on the groups as necessary. You can also move a student from one group to another by clicking the "..." button on the student's box and selecting a new group. You can also remove a student from the groups entirely (unassign), or add the student to a new group (+ Create new group).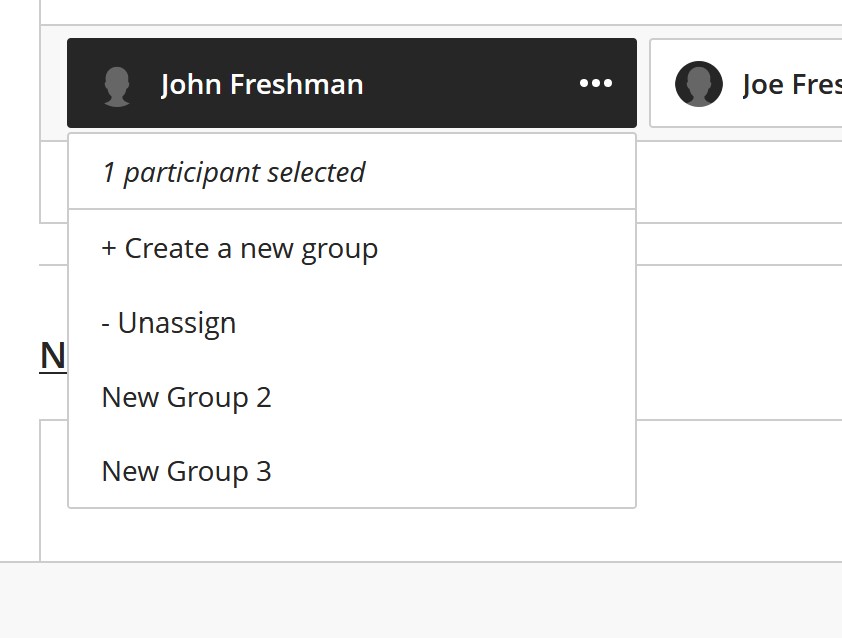 To Create Self-Enrollment Groups
In the GROUP STUDENTS pulldown, select Self-enrollment. The process for creating self-enrollment groups is much like the custom assigned group process. you manually add groups, give them names and descriptions as appropriate.
The additional piece is related to student assigning themselves to groups. Use the description space at the top to provide instructions to students regarding how they will use the group set and how to select which group to join ("Group A will discuss ..."), and set a date range for enrollment. As the gray, italicized text indicates, when the enrollment period ends, any student who has not selected a group will be assigned automatically.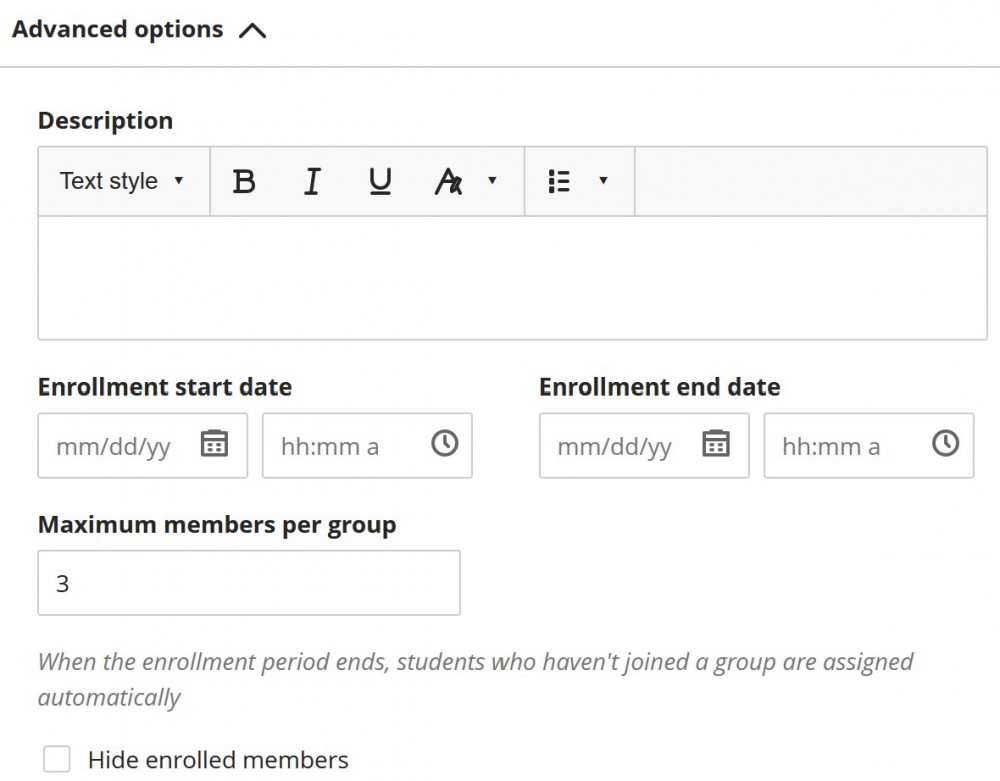 Once you have your group set organized how you want, click the SAVE button at the bottom of the page.
Permalink
Last updated 11/17/2020 by R. Davidson
What's related