(Bb Ultra) Link
Web links are an easy way to point your students to content on another web site. You can use web links to point your students to videos on Stream, permalinks in the Library Catalog ... anything on the web can be linked to.
If you find a resource on the web, it's often better (safer, in terms of copyright) to link to that resource rather than to download it and add it to your course site directly.
You can add multiple links to a single document using the link button in the text editor, or you can add links to your content space with the Web Link tool.
To add a link, click the ADD button. Choose CREATE.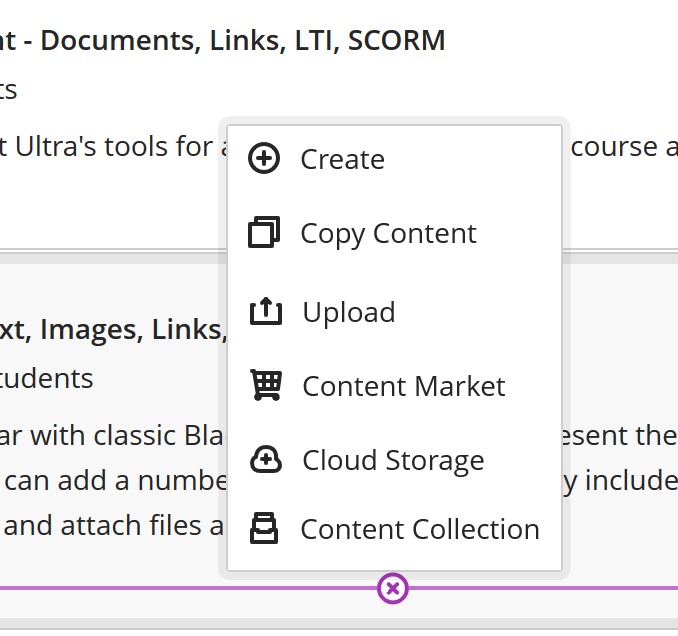 Then choose LINK.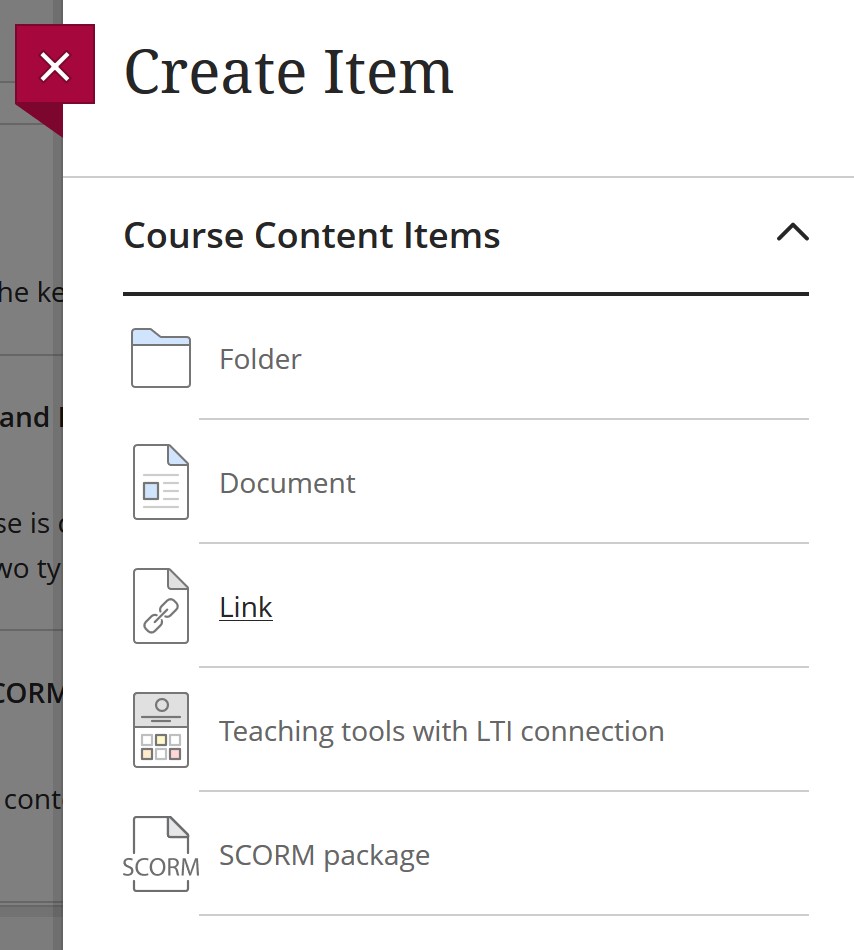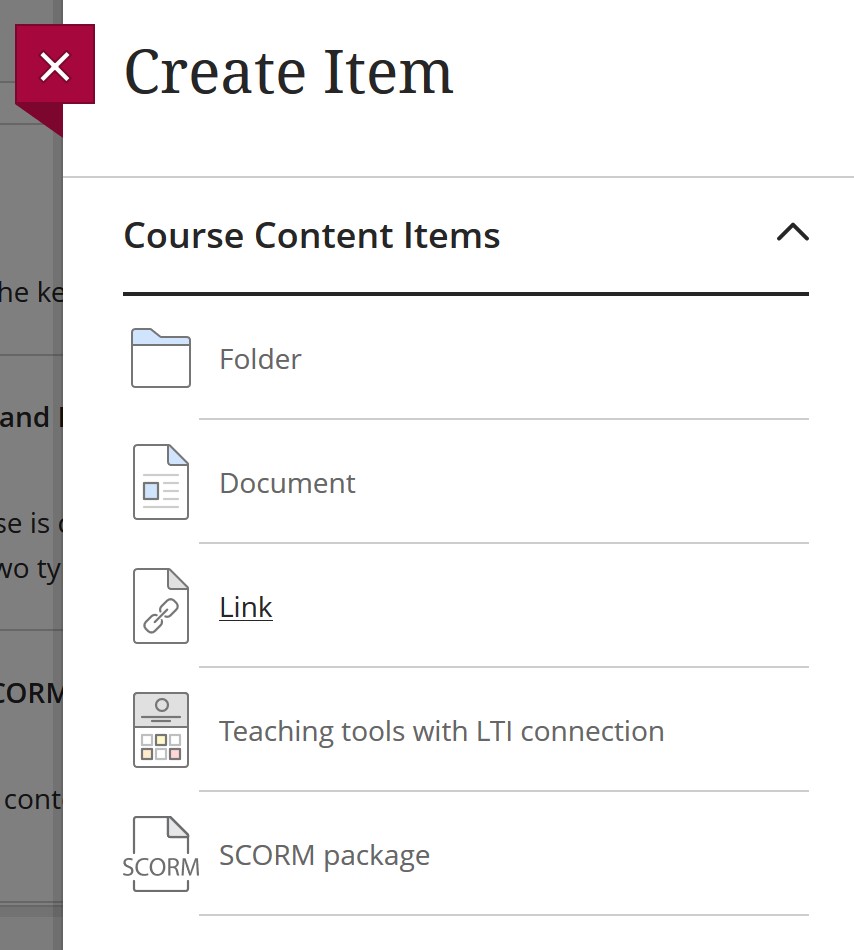 Put the link text in the title space at the top of the add panel. Choose whether you want the link to be immediately available Paste the link address into the address field.
Provide a brief description (what are you linking to, why are you linking to it / how should the students be using it) in the description space. Then click SAVE to save your link.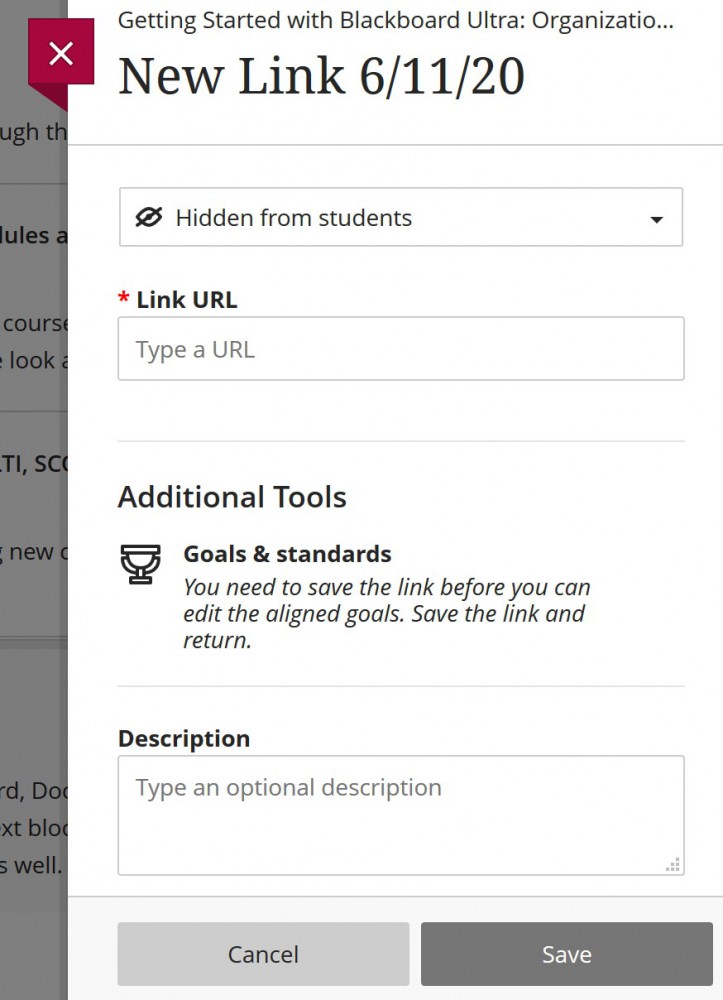 Permalink
Last updated 06/11/2020 by R. Davidson
What's related