RESEARCH HOME
/
GET HELP
/
LIBRARY RESEARCH TUTORIALS
/
TUTORIALS
/
Library Research Help:
Evaluating the Quality of Resources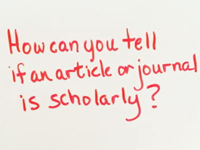 This short video by University of Detroit Mercy Reference Librarian Jill Turner quickly explains the differences between a popular magazine and a scholarly journal, and shows how they can easily be distinguished.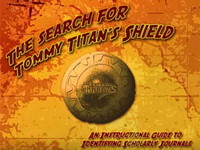 This video graphic novel, created by University of Detroit Mercy students in consultation with UDM Reference Librarian Sue Homant, shows the difference between popular magazines and scholarly journals, and points out why that difference is important.
There's a lot of information on the internet. An important part of doing research is deciding what information is reliable and what is not. PACCO can help you decide.